In this brief tutorial we will cover how to effectively install the ArtPlacer Widgets into your Squarespace website.
Before we begin, please make sure you understand what different types of widgets there are and what you need to make them work and how to prepare the ArtPlacer Widgets from the ArtPlacer Dashboard. We will be installing the the Sample Room Widget. The process for installing the Client Room Widget is quite similar.
Inserting the Widget into your Squarespace Site
Let's paste the widget code into your Squarespace website.
1. Login to your Squarespace dashboard and navigate the Code Injection menu entry by clicking on Settings > Advanced > Code Injection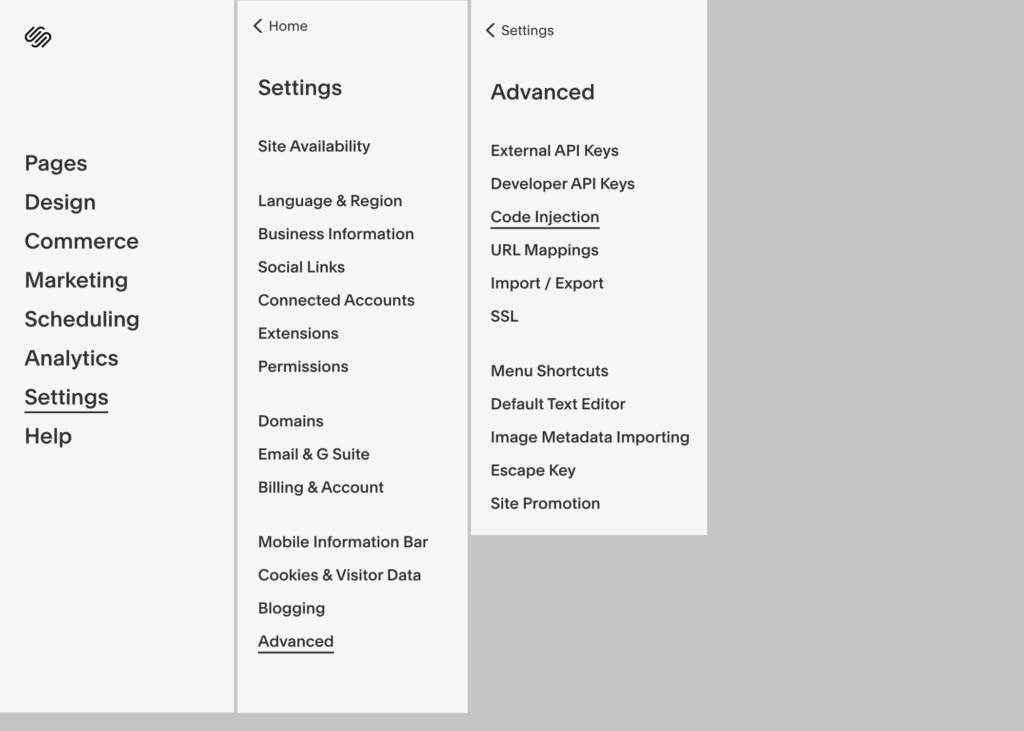 2. Paste the line below into the FOOTER Box and click Save

<script src="//widget.artplacer.com/js/script.js"></script>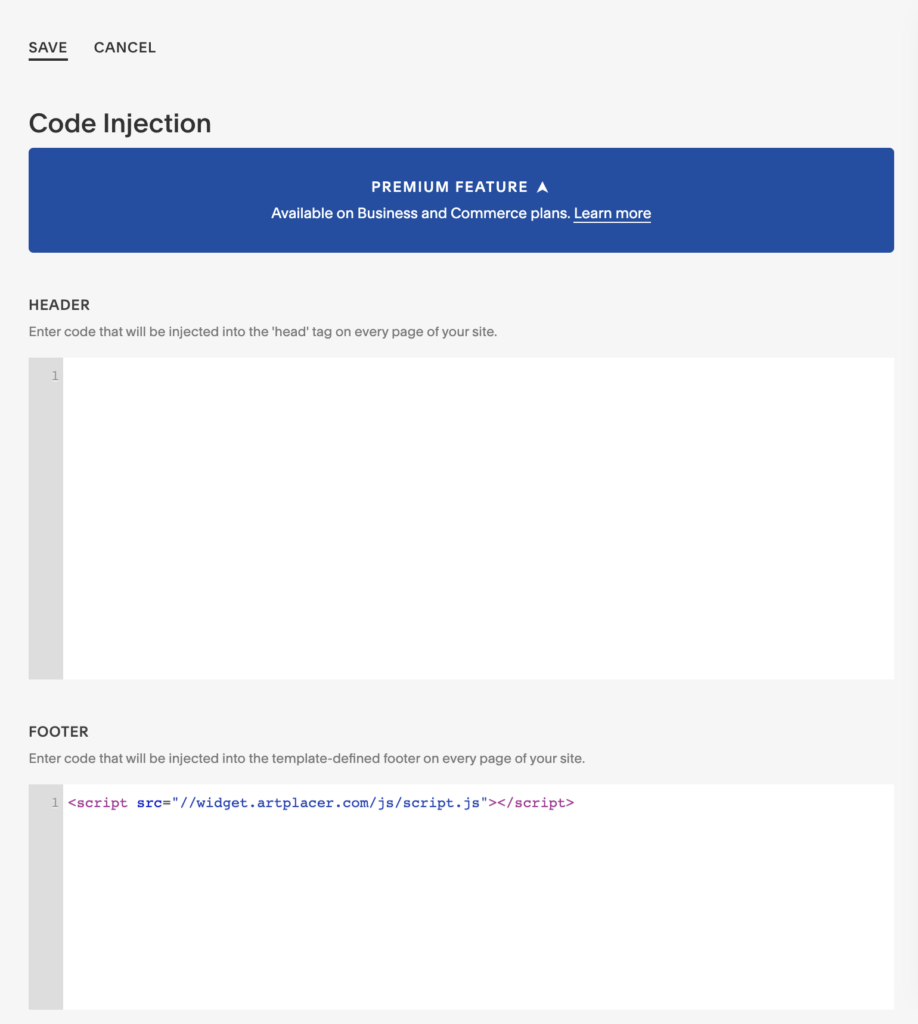 3. Navigate back to the Main menu and click on the Pages selection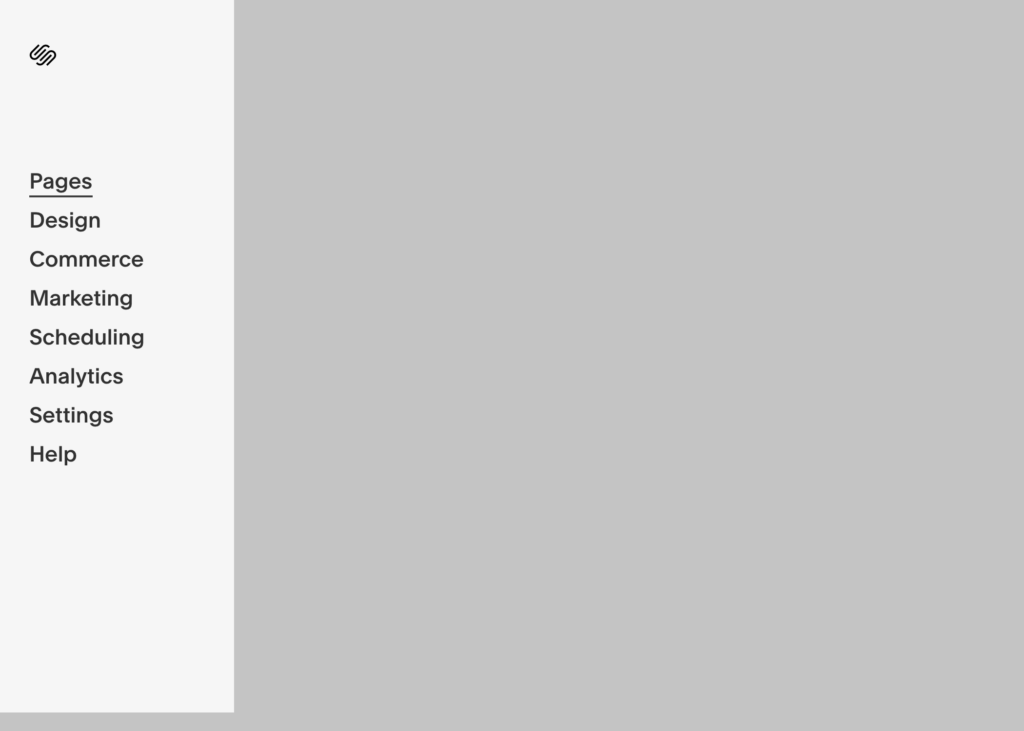 4. Select the Page where you want to insert the ArtPlacer Widget click Edit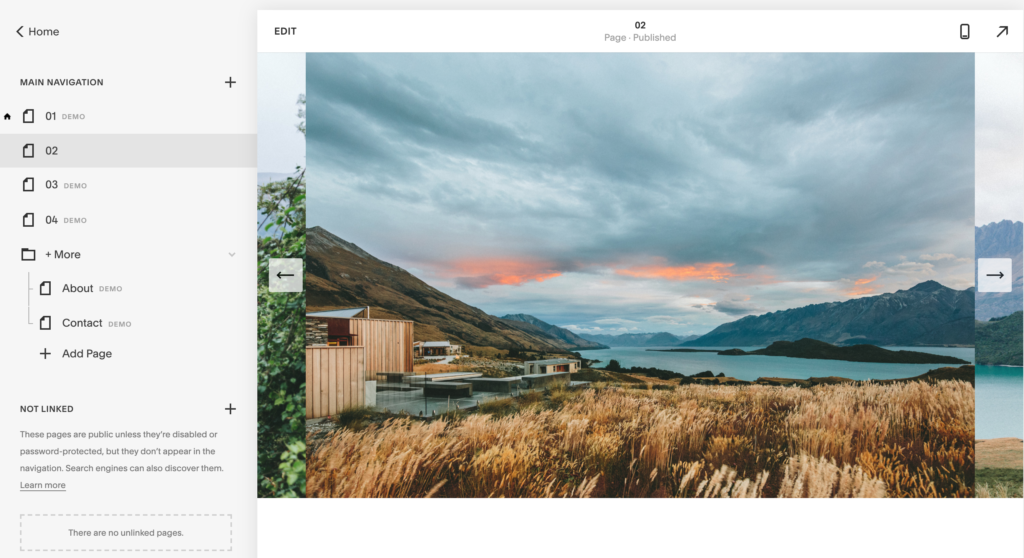 5. The editable areas will be marked with "+" signs. Click on the one marking the area where to add the widget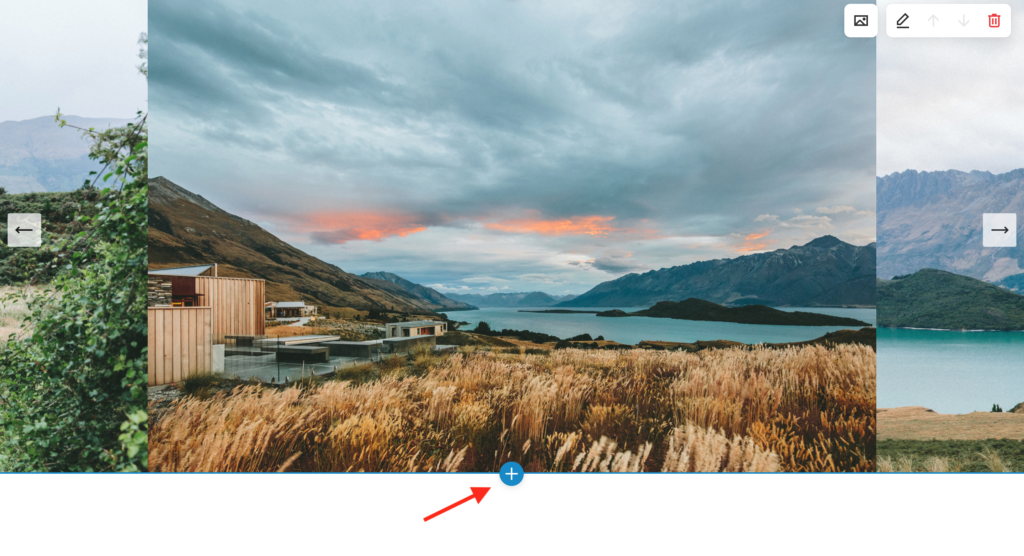 6 Click on Add Blank +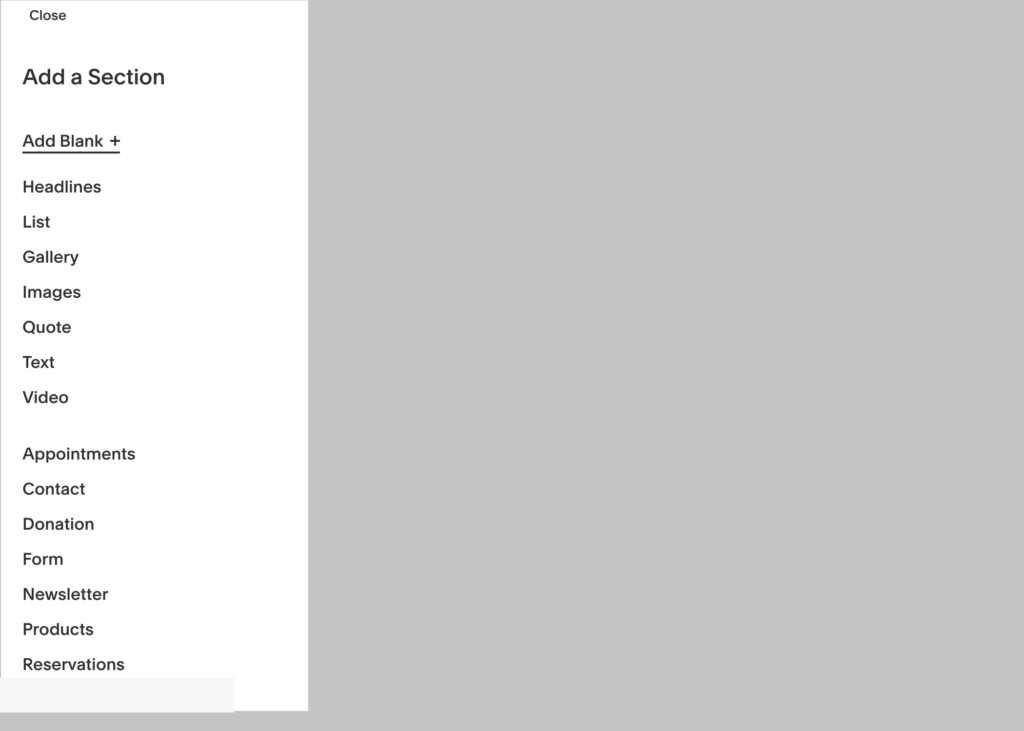 7. Hover over newly inserted Text element and click on the small circle on the top left corner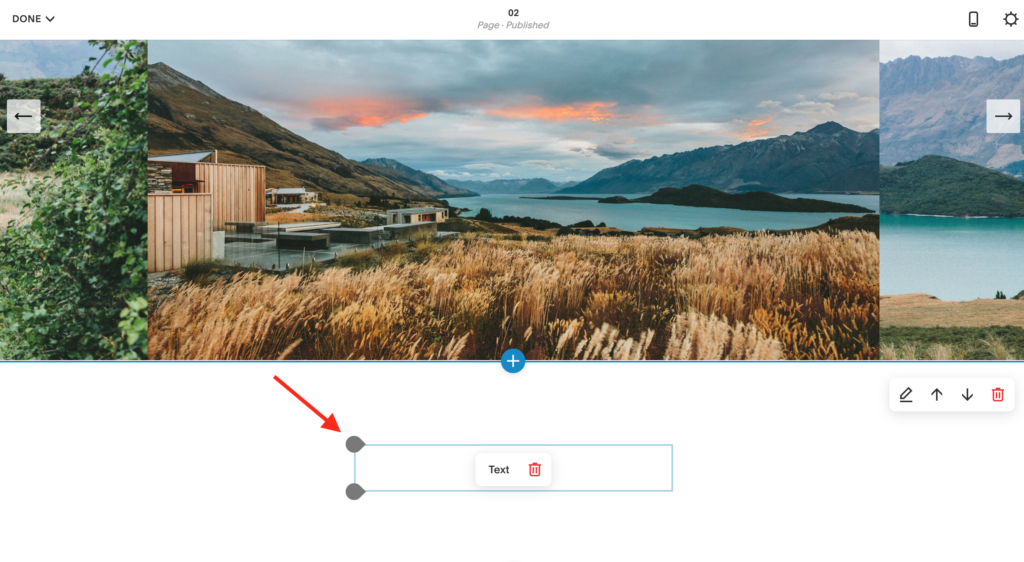 8. A list of Content Blocks will pop up. Click on the < / > Code Block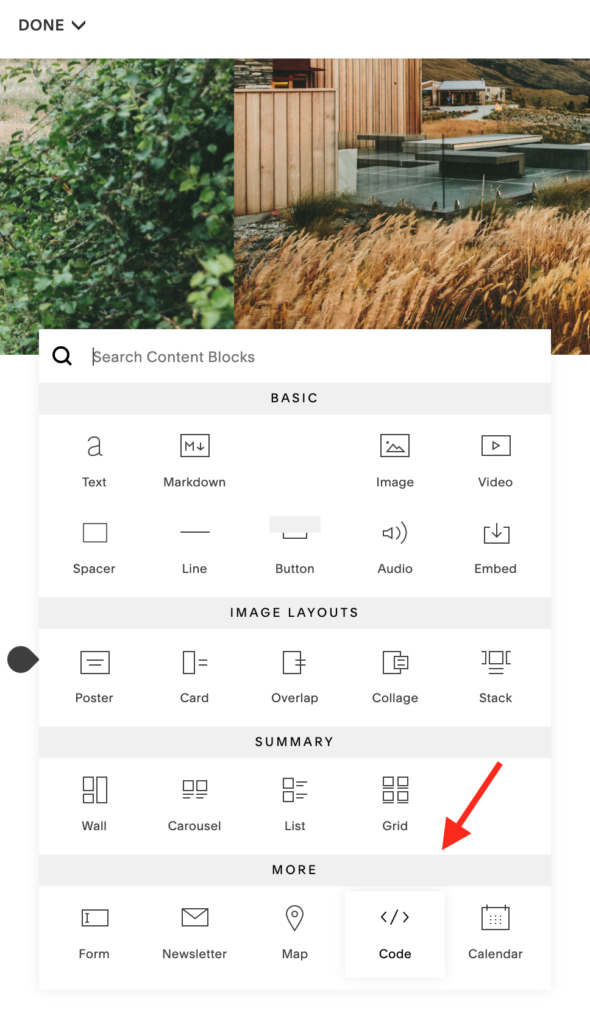 9. Paste the widget code into Code Box.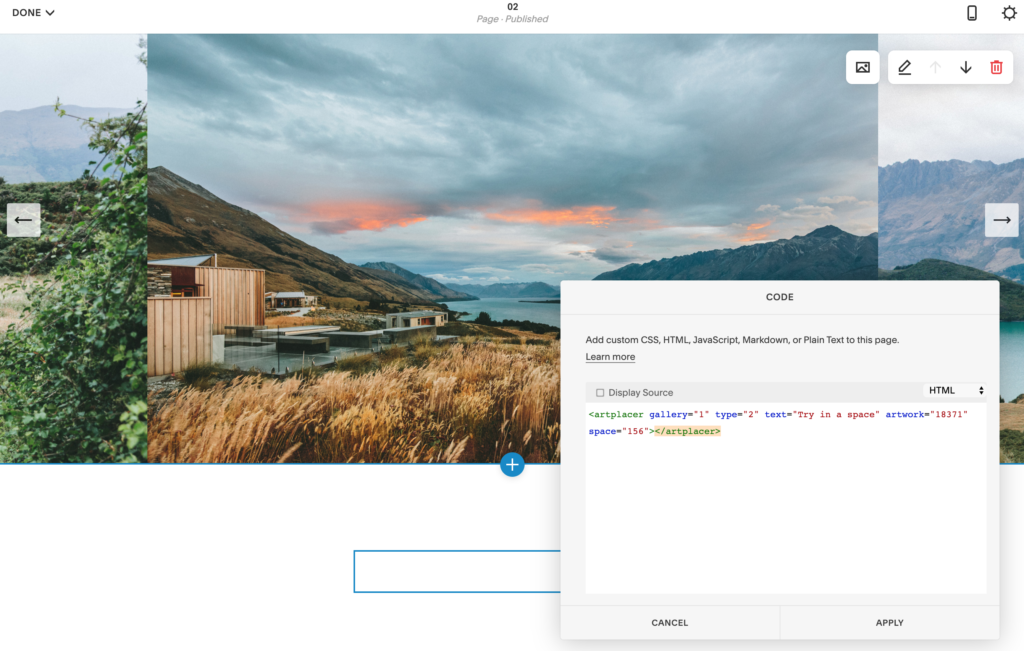 10. Next click on the top Edit Pencil icon on right under the image to edit the appearance and position of the element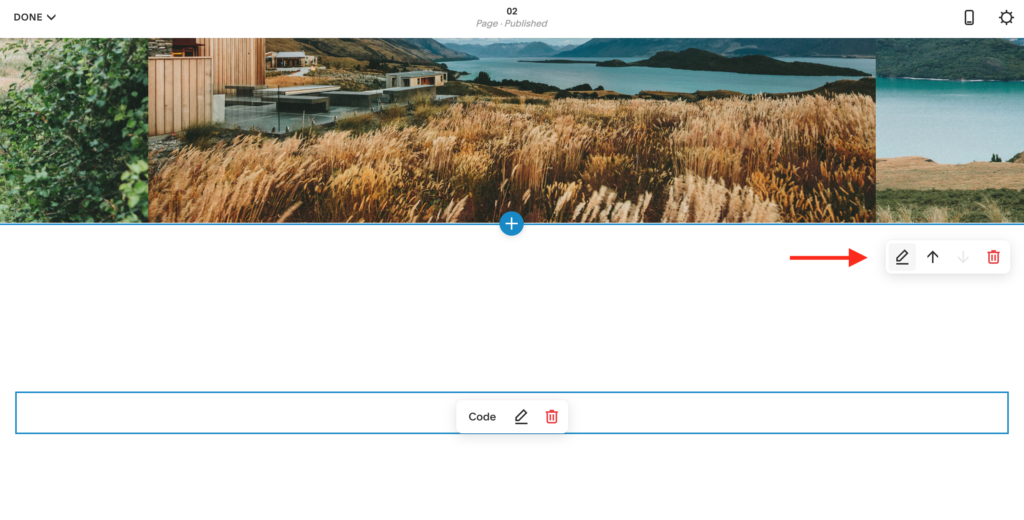 12. Adjust the size and alignment of the new element within the area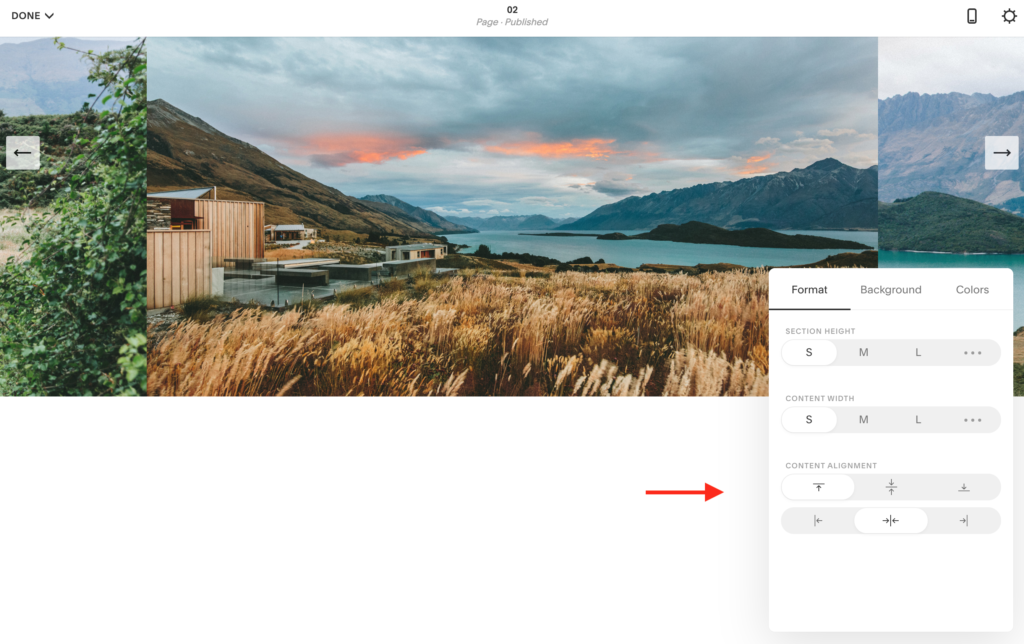 You are all set!
Start enjoying ArtPlacer's functionalities within your website!
Working with the Client Room Widget
When using the Client Room widget (type="1") you may want to set the size of the artwork for informational purposes.
Conclusion
The ArtPlacer Widget can be easily copied and pasted for a given artwork in your catalog.
If you need further help, please contact us.