These are some of the terms we will use throughout this documentation. Feel free to skim it down and come back whenever you need.
Artwork
A work of art such as a painting or a photograph.
ArtPlacer's Artworks
The artworks you have uploaded to ArtPlacer's Artworks Page.
Catalog
Your complete group of artworks.
Collection
A set of artworks related among themselves by a particular attribute, such as the author, technique, or type.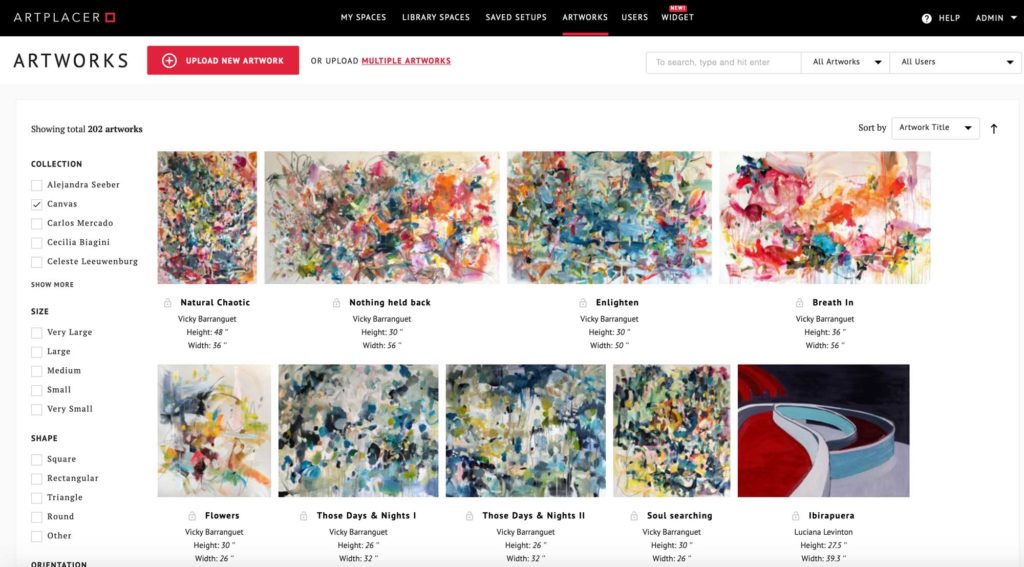 Product Page
A page in your website site that shows information about a single specific product or artwork. These are typically found in e-commerce websites and display different data such as title, price, description, example image, and allow users to add these products to a shopping cart.
Collection Page
A page in your website site that shows a collection of artworks.
Library Spaces
ArtPlacer's variety of stock rooms.
ArtPlacer's Widgets
A set of code that will embed ArtPlacer's functionalities into your website. The ArtPlacer Widgets allow potential clients to try your artworks in their homes or in sample rooms directly from your website.
Widget Generator
A form that generates the Widget code requiered to be copied and pasted into your website.