To understand which integration type is best for your site, refer to the Integration Types section.
Dynamic Integration
Allows you to show the artwork on your page automatically, using HTML or JS. This option is recommended for websites using Product Pages and large catalogs.

Static Integration
Single Artwork
Allows you to select one of your artworks previously uploaded to the Artworks section of your ArtPlacer Dashboard. A piece of code is generated for each of the artworks to work with the widget. This option is recommended for websites with small catalogs or without a Product Page.
When using this method to generate a Client Room type widget you are presented with two additional fields: Price and Size. Please note that these two fields are just textual descriptive fields to be presented to the visitor when in the intermediate screen to upload a photo of their room.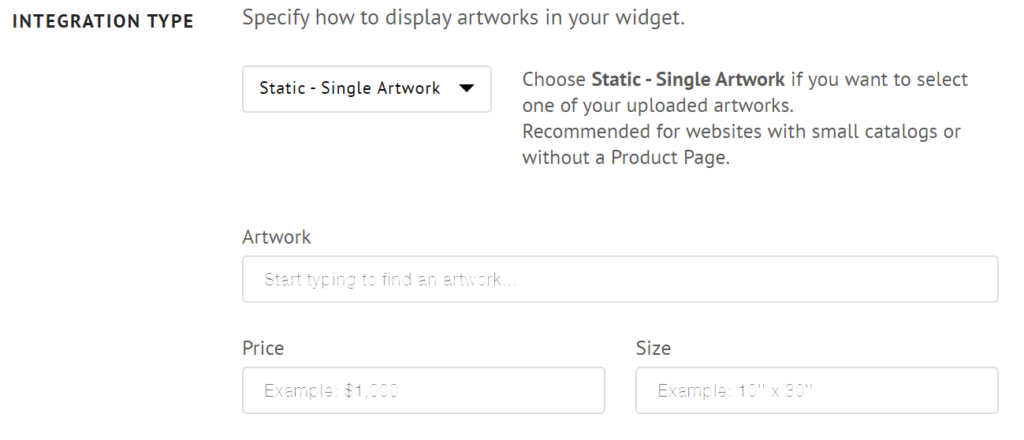 It would look something like this: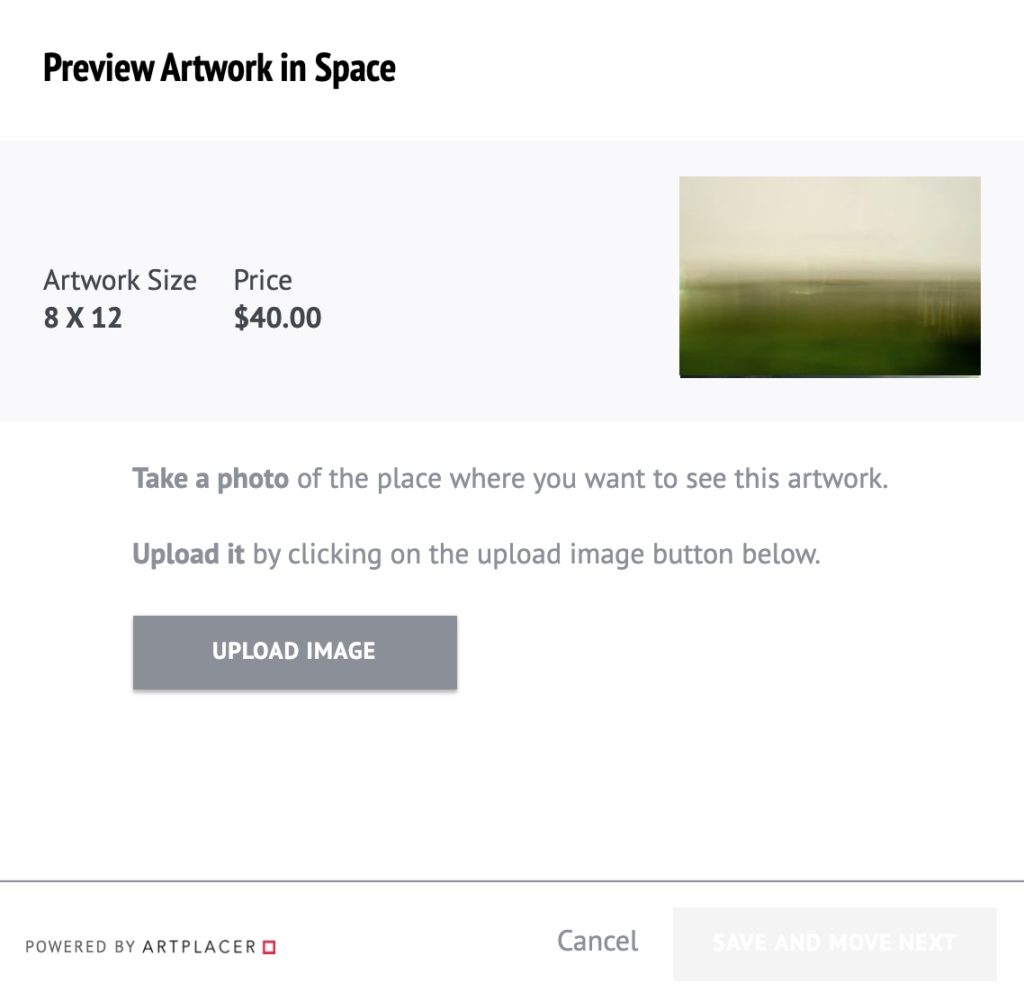 Not Specified
This Integration Type is best to display your whole catalog or a collection (or group of collections). Your artworks must be uploaded to ArtPlacer first.