​​After many months of hard work and dedication from our team at ArtPlacer, we are pleased to announce the launch of our shiny and new website!
Our primary goal during the redesign process was to make it easier for visitors to learn about ArtPlacer's many features. The website has been designed using the latest technology so the site is fully optimized for mobile devices, and compatible with all browsers.
We have created a Features section where you can find information about each of our services. Additionally, each of these features has its own page to better portray how they may help your art business thrive. Learn all about the Library of Spaces, Virtual Exhibitions, Website Integrations (Widgets), Personal Spaces, ArtPlacer's Art Fair Planner and how to get Exposure.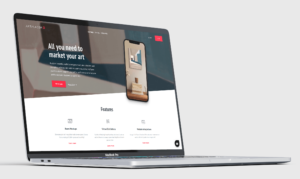 If you are interested in reading about solutions tailored for Artists or solutions for Galleries and well-established Art Businesses, the new site presents valuable information and solutions clearly.
Additionally, we've given life to "Arty", ArtPlacer's helpful bot that will answer your questions and guide you to valuable resources.
Lastly, we've added case studies and insightful blogs to inspire visitors with projects about successful artists and online art businesses.
We hope you enjoy our new look!
For any suggestions, questions, comments please contact us.