3D Online Shows
Virtual Exhibitions
Impress and engage with collectors with high-quality, three-dimensional virtual galleries.
MAR+VIN Exhibition
Represented by Mario Cohen Gallery
Welcome to your own online gallery
Virtual Exhibitions enables you to easily curate amazing 3D online art shows, allowing visitors to navigate the space and interact with your art in real time.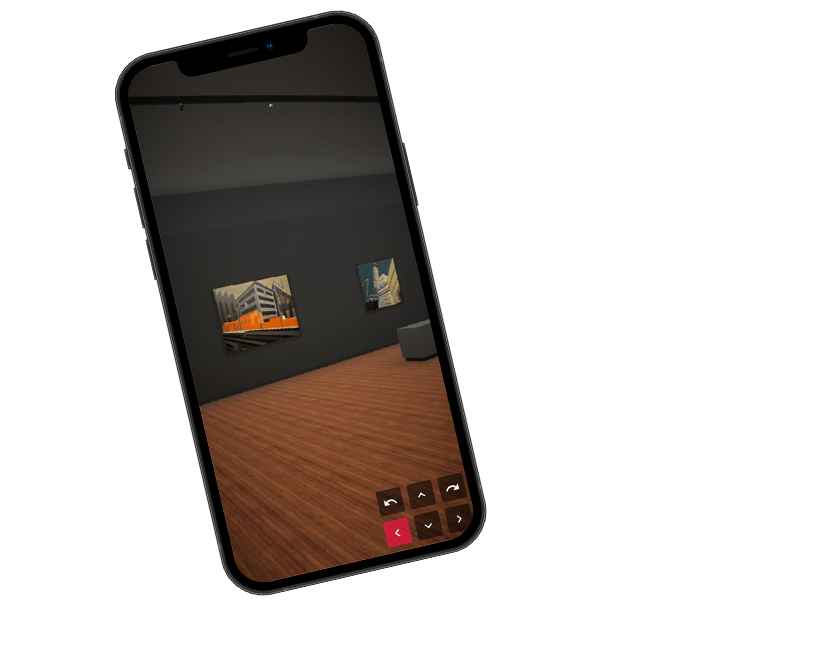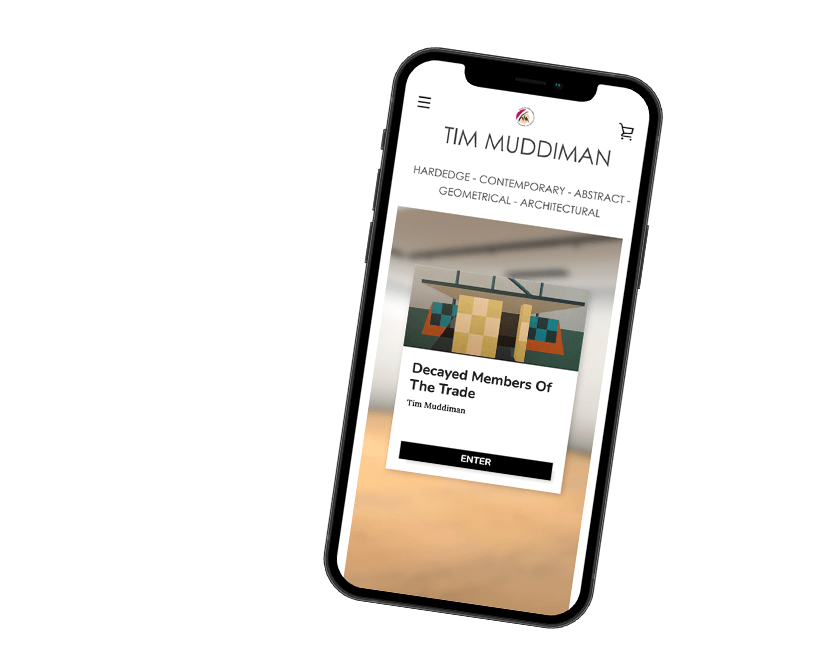 Increase your website visits
Your virtual event can be easily embedded on your website and/or shared via link. Online shows will increase your website visits, creating new conversations and sales opportunities. Attract recurrent and new collectors into your online space!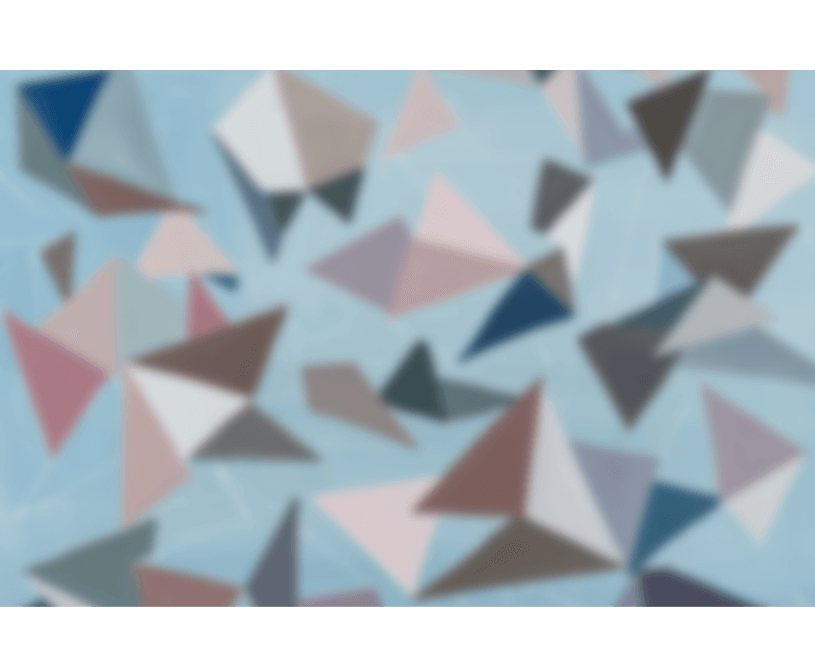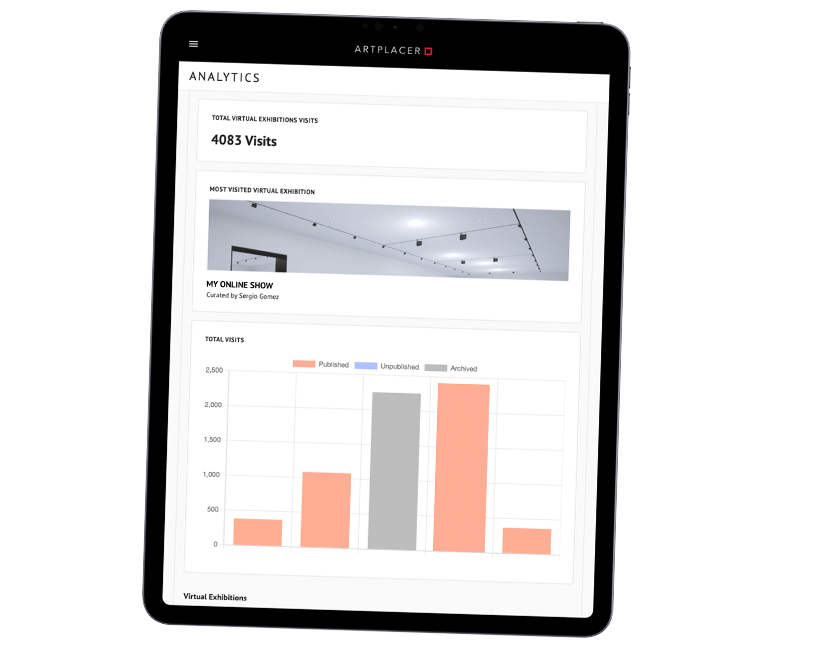 Analytics: your art marketing efforts measured
A Virtual Exhibition is an innovative way to build a relationship with your audience: it keeps visitors coming to your website and interacting with your artworks. It opens new opportunities for commissions and sales. In order to make the most out of these online events, you need to keep track of them. With Analytics you have easy access to information about your audience's behavior: from their countries of origin to the total number of visits to an exhibition and the published show attracting the most attention.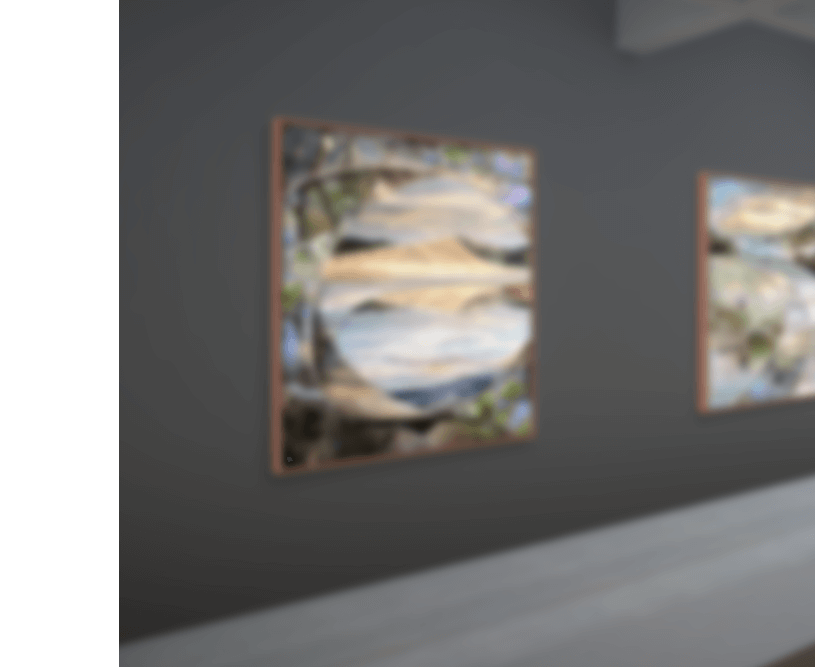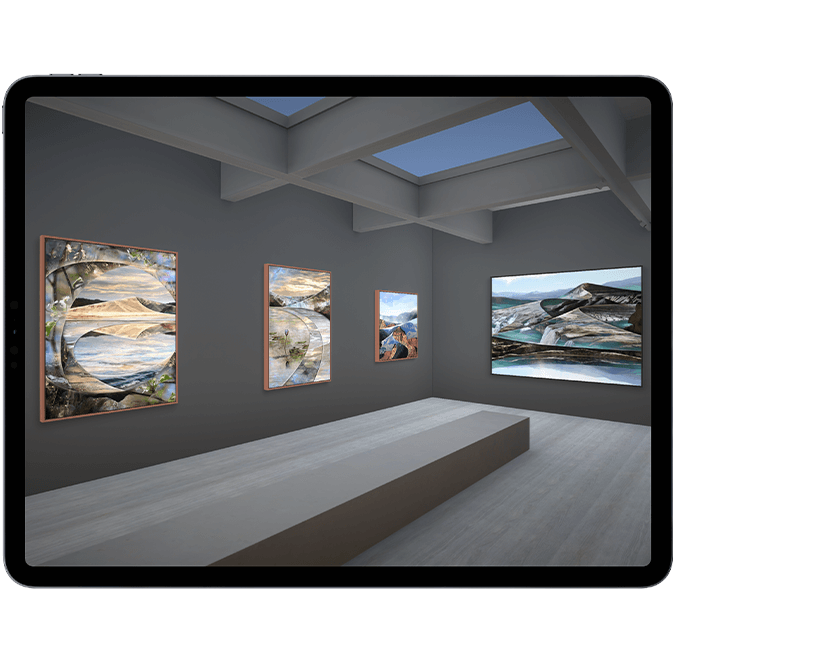 Online and Hybrid shows
Besides being of great value to people that can't visit a show in person, online shows are excellent to the ones that do visit the physical show but want to take another look, at home. Repeated viewing of the display helps collectors develop an appreciation and a better understanding of an artists' work.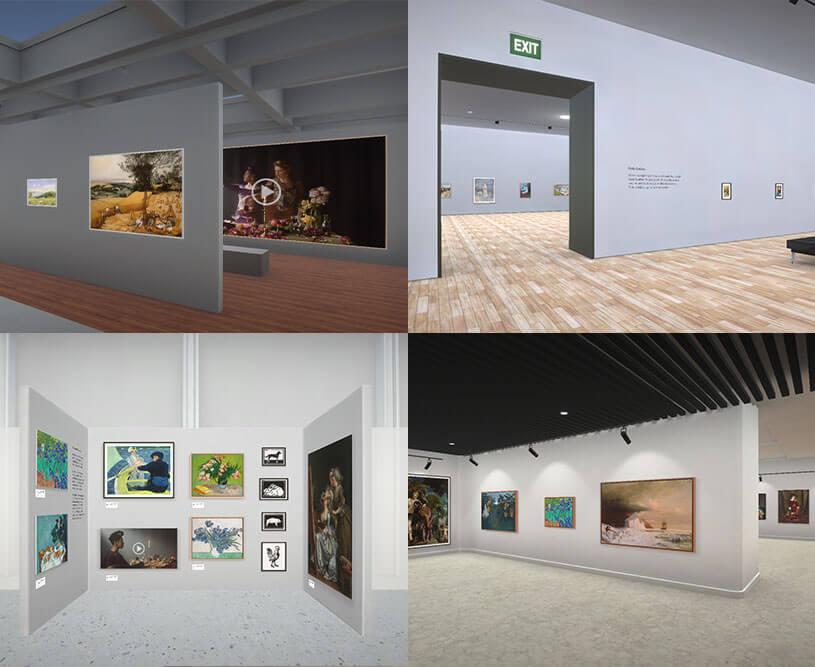 Ready-to-use exquisite virtual gallery spaces
ArtPlacer currently offers 8 varied 3D online galleries. From big museums to intimate galleries and 3-wall art fair booths. Wall colors, flooring and ceilings can be fully customized. You can place a small selection of pieces or up to 150 artworks!
ArtPlacer has developed a premier service with everything I need to conduct a rich and successful online exhibition curation.
Sergio Gomez
Director, 33 Contemporary Gallery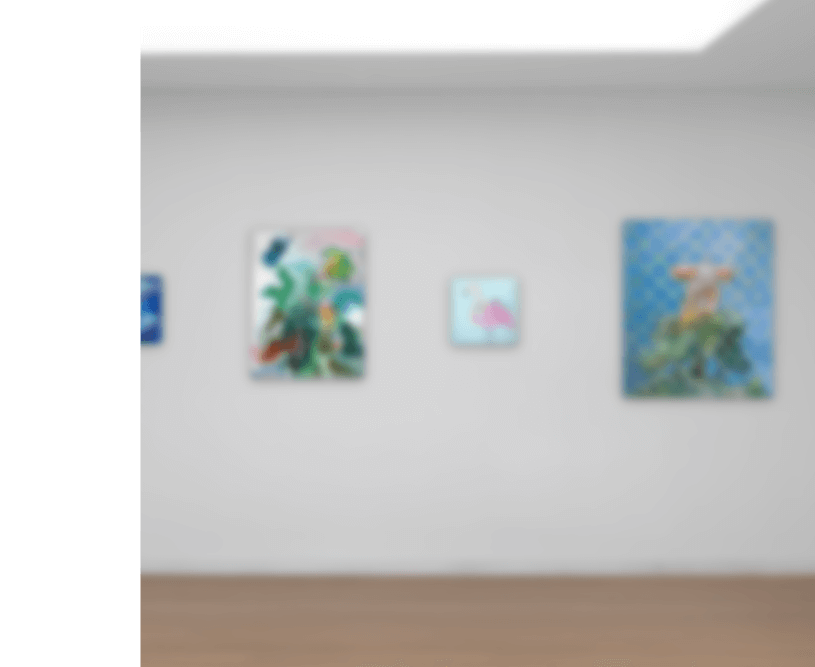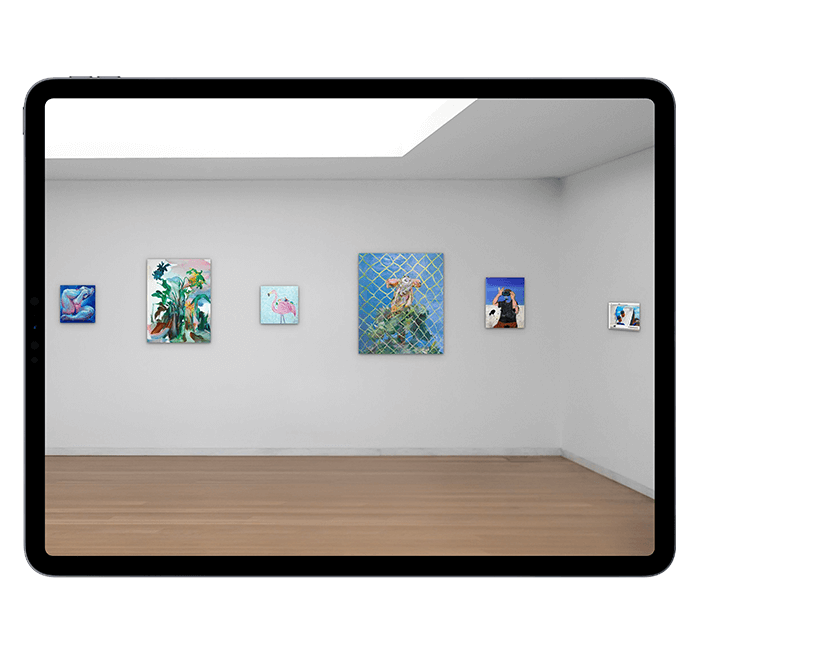 Gain international reach
Start exploring international sales: virtual events will widen your audience and establish a new revenue stream. If you already have an international following, art lovers who weren't usually able to visit your in-person shows before can now appreciate your work in a virtual gallery.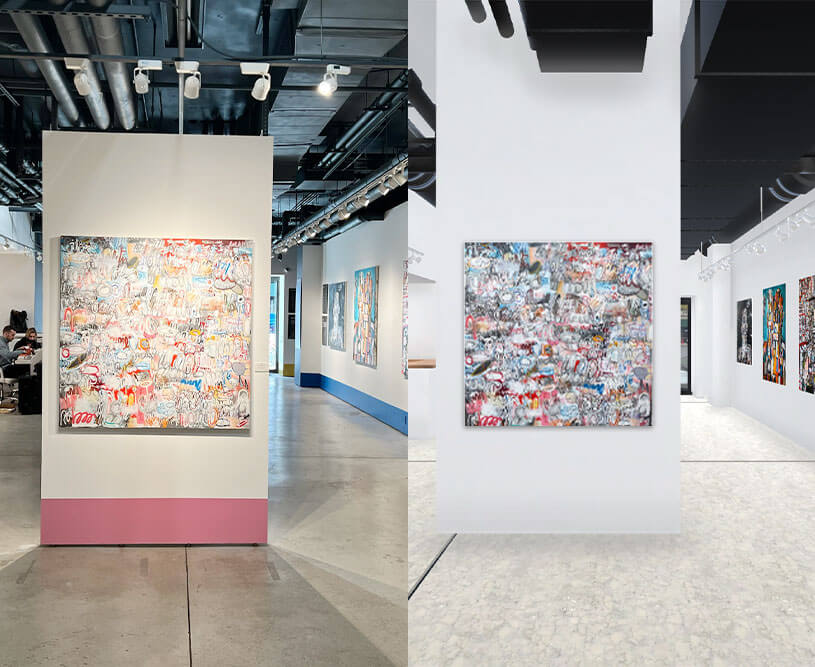 Get your own gallery rendered
Create an online replica of your physical gallery so that IRL shows are available simultaneously on your website or as a part of the metaverse experience. Visitors worldwide can immerse themselves in your digital space and experience the energy and sensations of a curated collection in your gallery environment.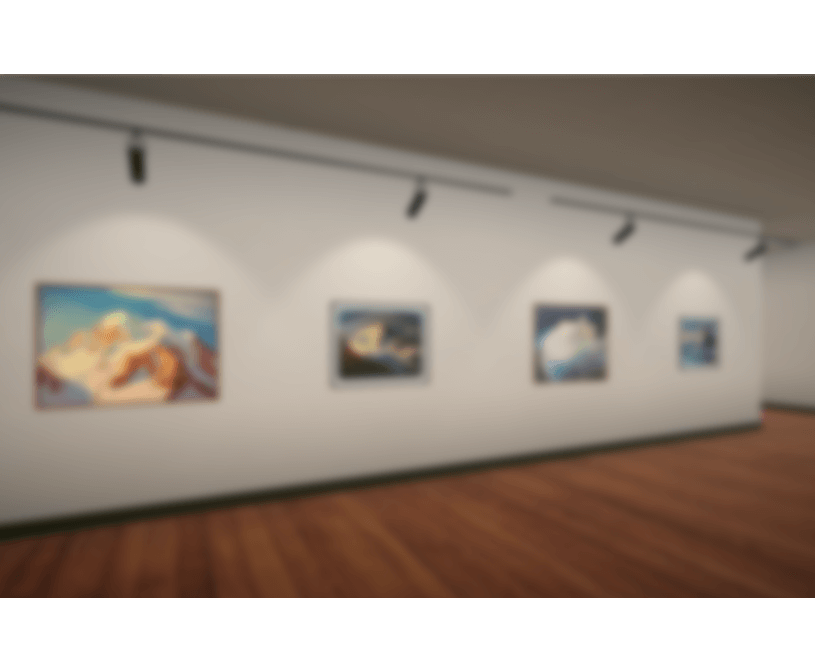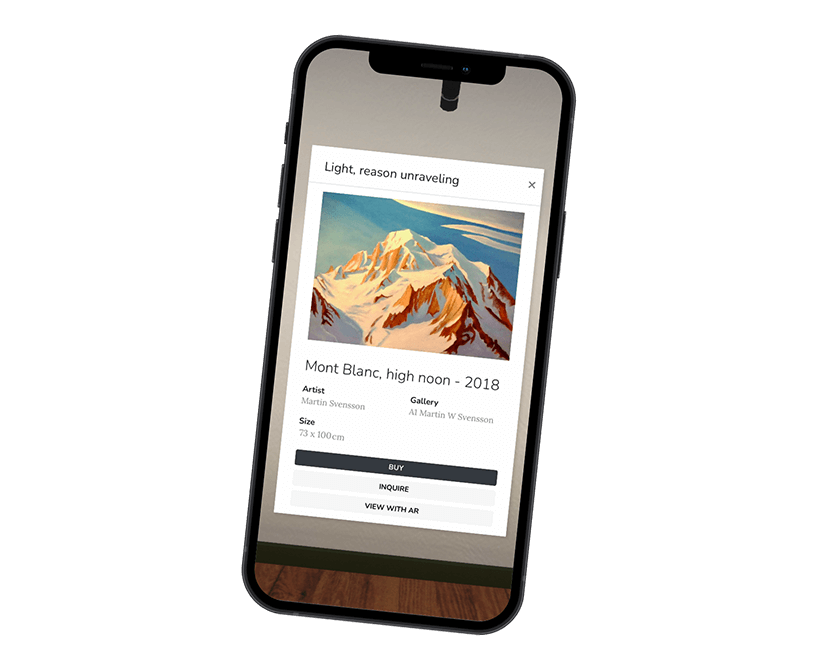 Direct purchase and easy inquire
"Buy" and "Inquire" buttons are available inside the Virtual Exhibitions, mirroring industry habits to facilitate how art collectors can acquire new pieces. An ideal solution for young audiences and next-generation collectors that want a frictionless and secure buying process.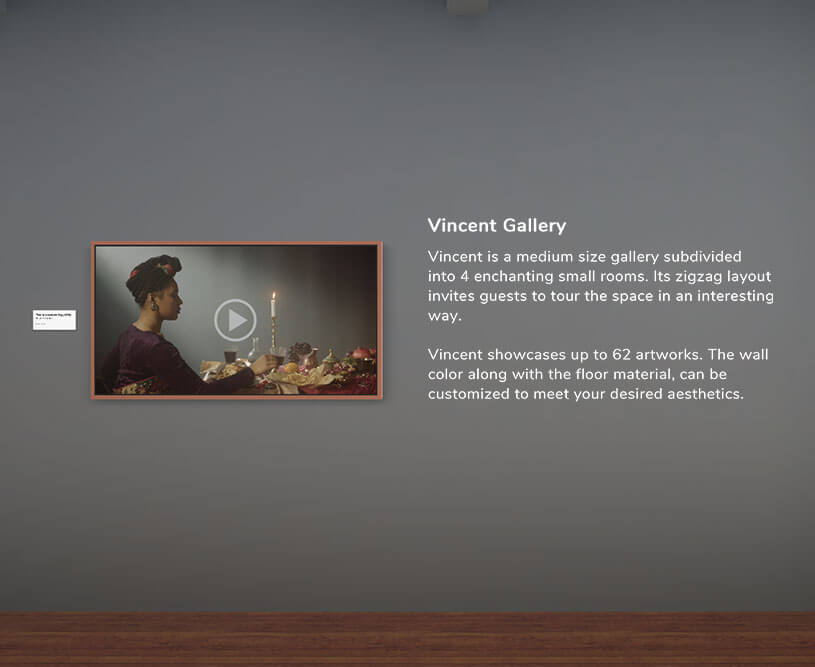 Add text, videos and NFTs
ArtPlacer's Virtual Exhibitions support a vast array of formats. You can host irregular and conventional paintings, photographs, NFTs, texts, animated GIFs, and videos. Get creative: the possibilities are endless!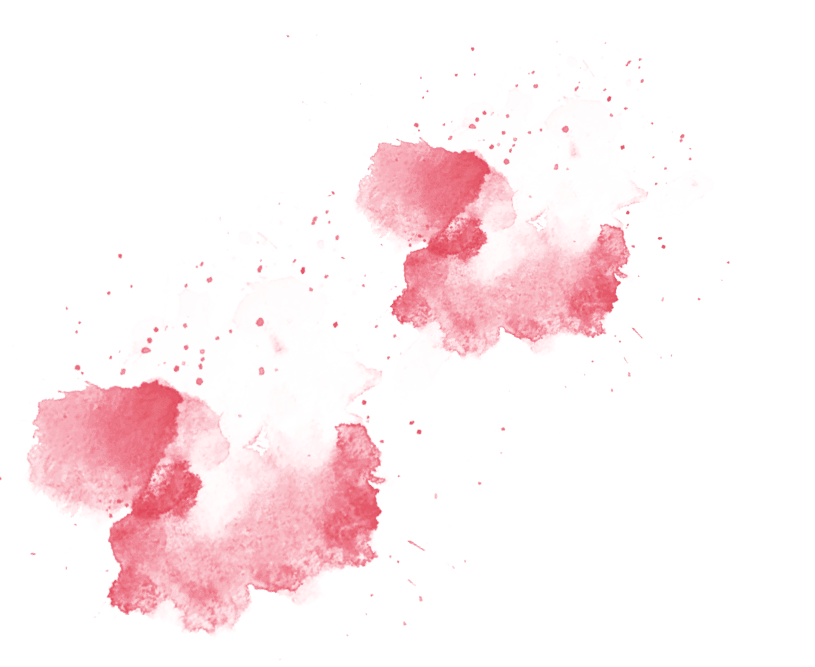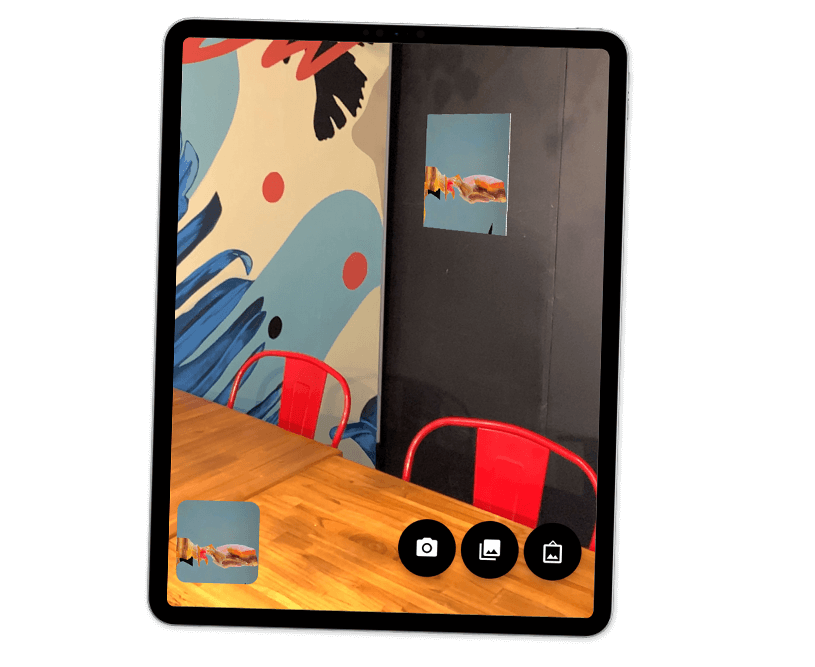 With Augmented Reality, engage collectors further
Augmented Reality technology gives attendees the chance to superimpose a favorite piece of art on their desired space, engaging collectors on a whole new level. Just click on "View in AR" and let the ArtPlacer AR Mobile App do the magic.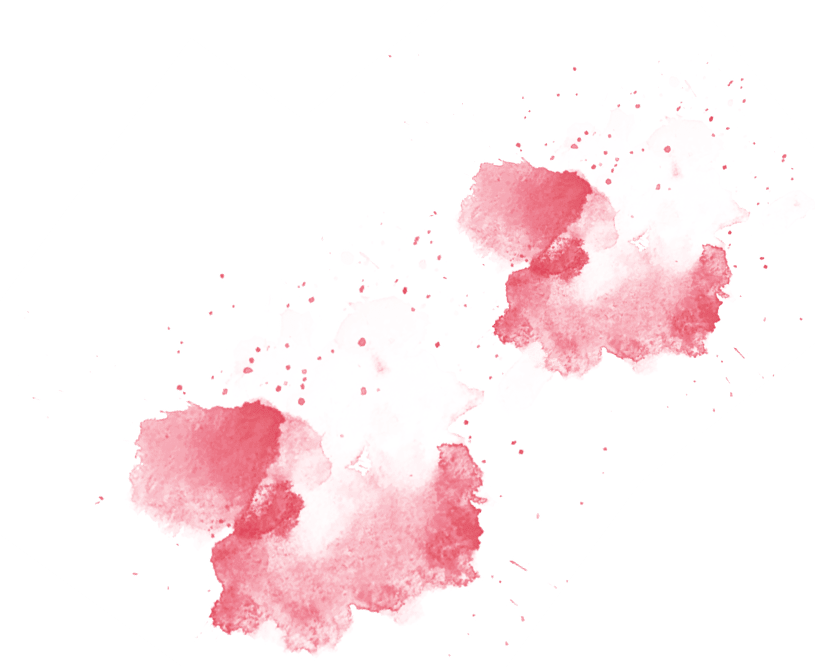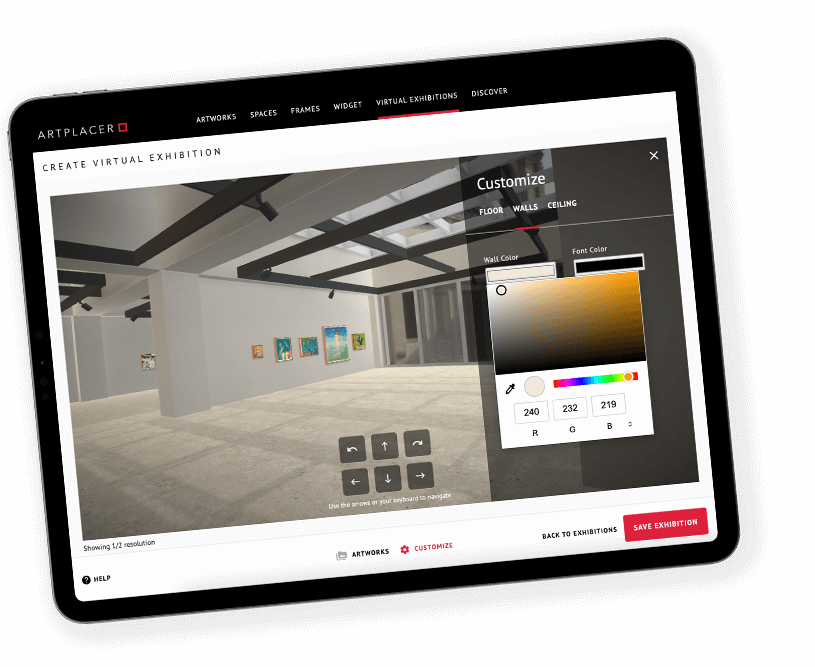 Plan Ahead: prepare your next art show
Curate a physical exhibition by first arranging different pieces of art on a virtual and interactive replica. This is a cost-effective planning system that saves time, money and unnecessary artwork handling.
Try ArtPlacer for free today
Join hundreds of Art Professionals that are growing their business with ArtPlacer.
Start 7-day free trial