it's been another year of growth and transformation.
We've stood next to artists, galleries and art businesses and helped them thrive. They had a lot to say during these rocky months, and we listened.In 2021,
ArtPlacer evolved into the all-in-one marketing solution for art professionals.
You can build 3D online shows, create exquisite assets of art in place, and provide precise visuals to collectors so you can reach your sales goals faster–all from a single platform.
The size of our community doubled, reaching art professionals in 75 countries!
Here are this year's highlights. Big thank you to our members. We couldn't have done it without you.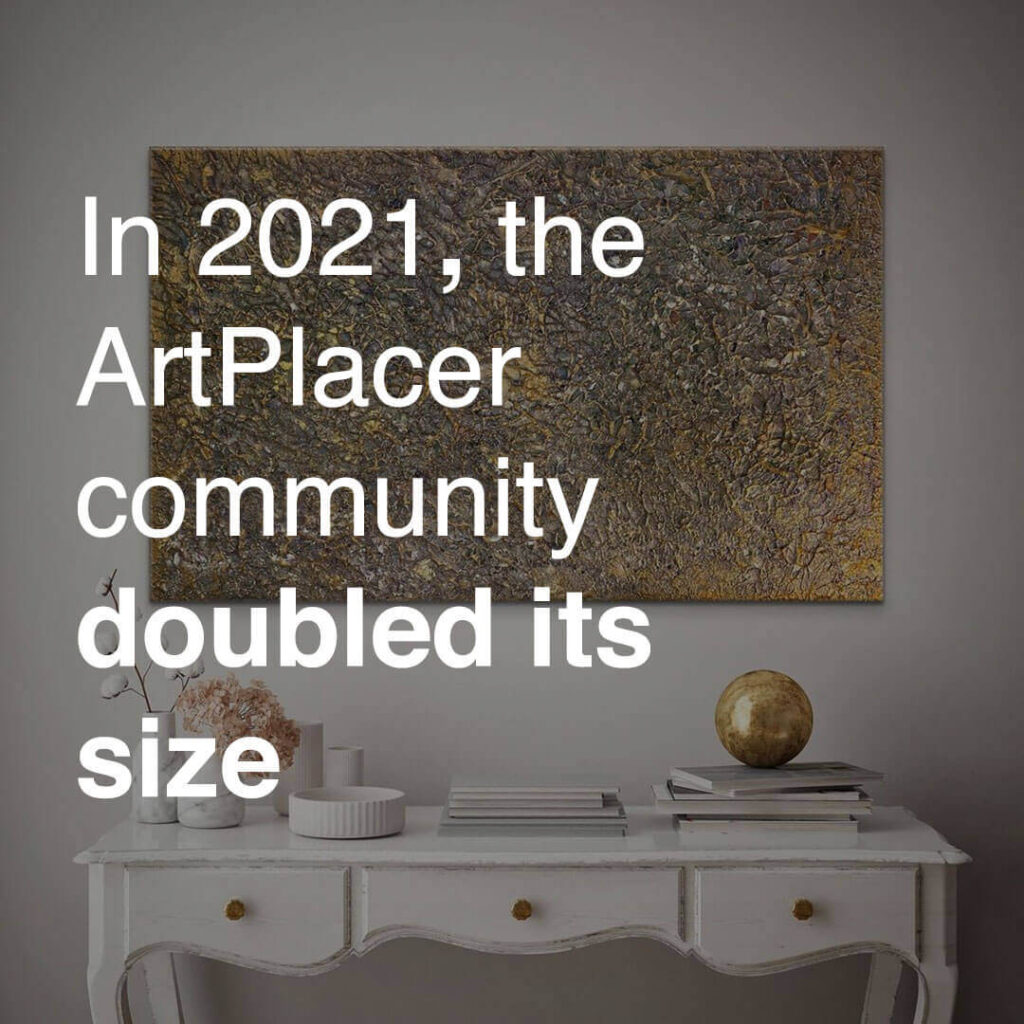 Art Professionals in over 70 countries chose ArtPlacer to boost their businesses.
The ArtPlacer community doubled its size
During 2021, a great number of worldwide creatives and online art galleries chose ArtPlacer to market their art. Artists, Photographers, Gallerists, Curators, Auction houses, Art advisors, Architects, you name it.We work each day to bring resources to give you the inside track to get ahead in your area of expertise within the art world.
The ArtPlacer website Integrations became available in 10 languages
: English, Arabic, Dutch, French, German, Hebrew, Italian, Norwegian, Polish, Portuguese, and Spanish.Additionally,
the American and International press talked about ArtPlacer.
We were mentioned in print and digital journals in countries such as the Netherlands, Ireland, India and Argentina.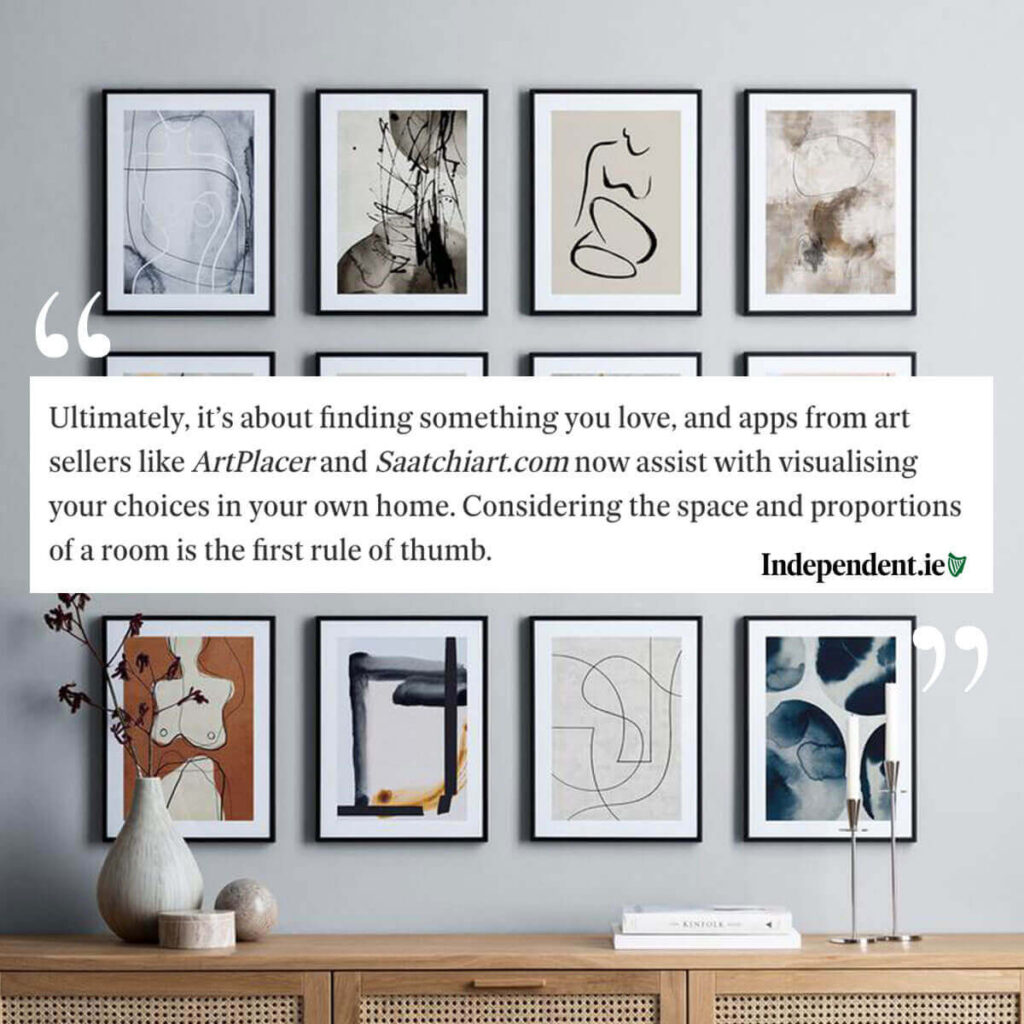 The American and International press talked about ArtPlacer.
Virtual Exhibitions come out!
With a whole new digital trend sweeping across the art scene, our Virtual Exhibitions platform serves as a democratization of top-notch tools for art professionals.
Collectors can now easily find, interact with and purchase art straight from the artist or gallery.Besides being of great value to people that aren't able to visit a show in person, virtual exhibitions also work well for people that do visit a physical show but for one reason or another want to take another look, at home.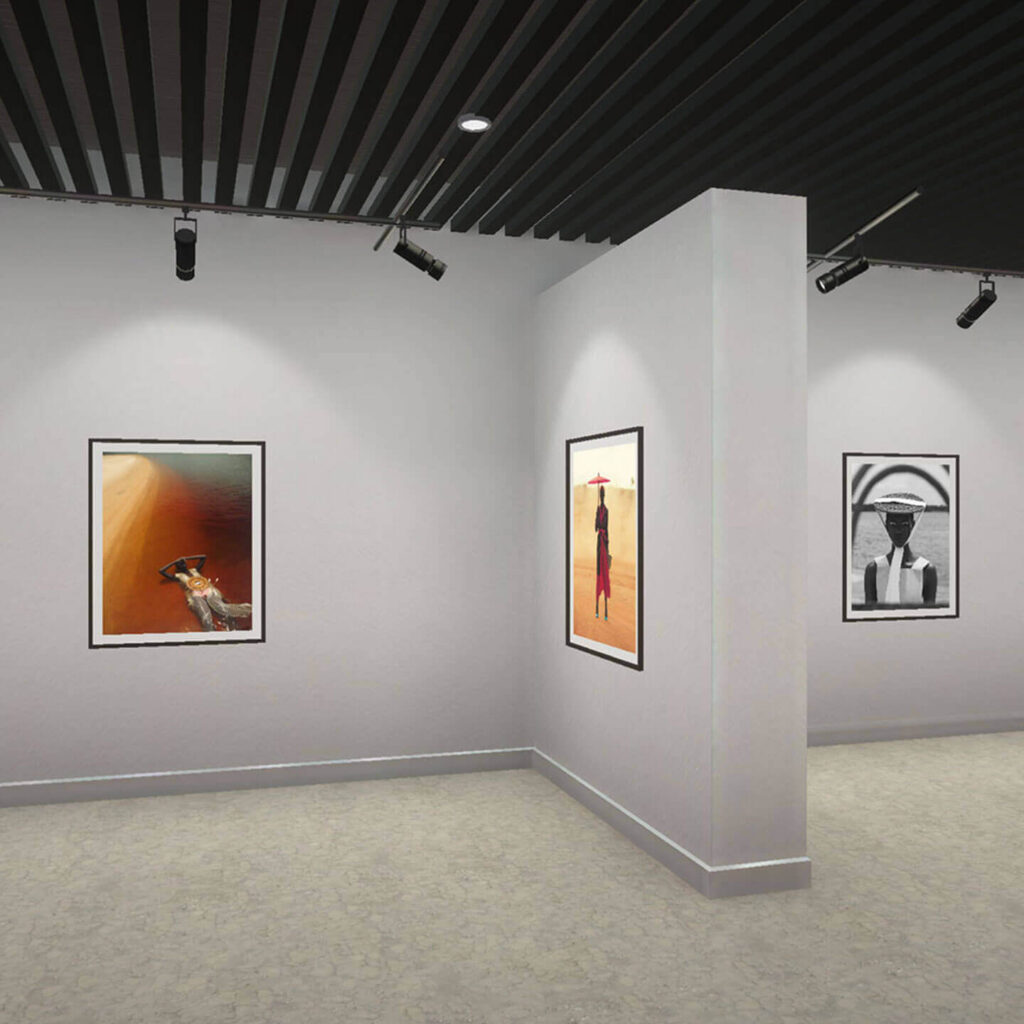 MAR+VIN Virtual Exhibition represented by Mario Cohen Gallery.
Boundaries between purchasing art online and purchasing art in person have become blurred.
Artists and galleries now need to evaluate how the physical and the online interact with each other, to satisfy their collectors' needs and make their viewing and buying experiences effortless and enjoyable.
From traditional photography galleries taking their first steps online to virtual NFT galleries, ArtPlacer VEs were the choice to present art in 3D environments.When visiting a show on a mobile device, the free
ArtPlacer Augmented Reality Mobile app
gives attendees the chance to superimpose the pieces in their own living room or desired space.
"Buy" and "Inquire" buttons are also available inside the Virtual Exhibitions, mirroring industry habits to facilitate art collectors to acquire new pieces.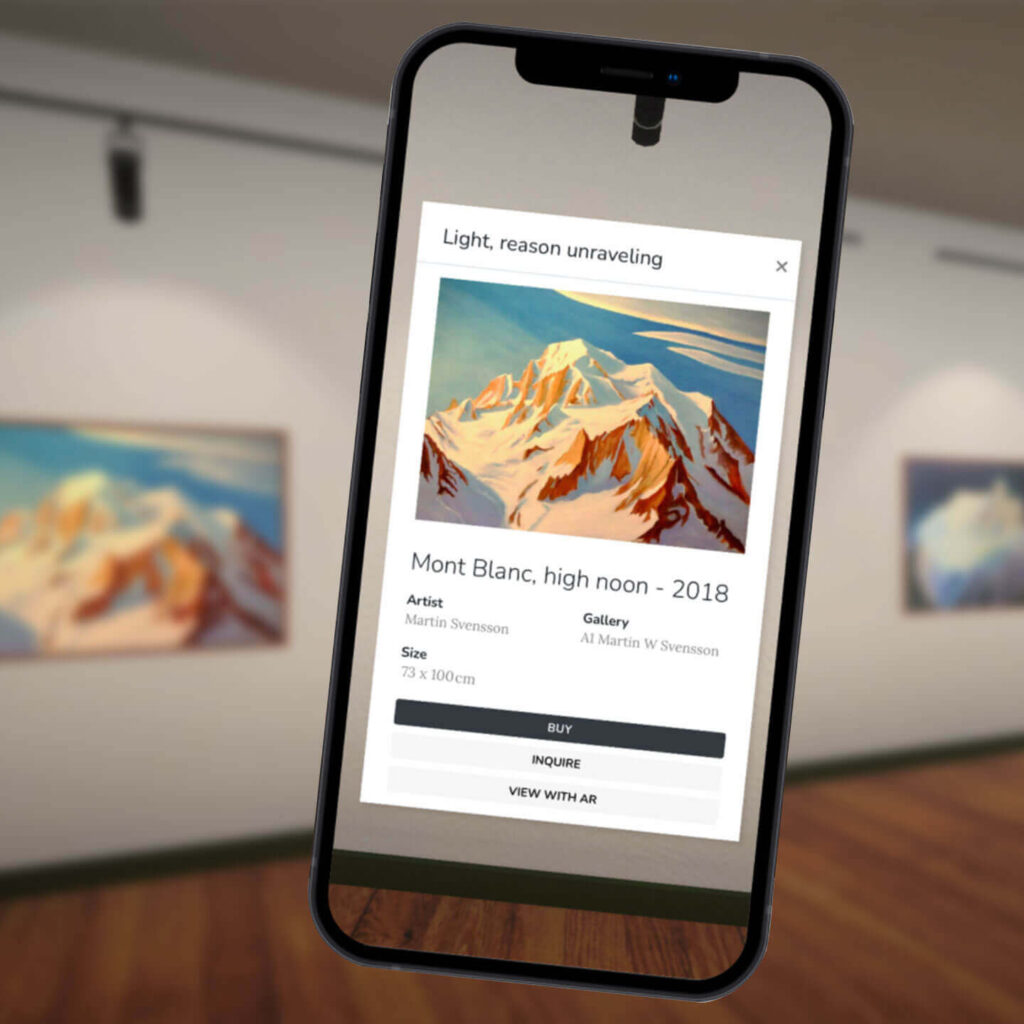 "Buy" and "Inquire" buttons for a seamless purchasing experience.
Things you said
You provided us with so many valuable insights this year that it took us a couple of months to improve the ArtPlacer experience.
This process has given us a clear picture of ArtPlacer as a whole, and helped us identify the things you feel are the most important and helpful for your business development.One of our biggest takeaways was for us to improve the quality of the room mockups and the variety of decor and style of the spaces. 
We developed a new technology for the artwork's shadows, added shadows for irregular-shaped artworks, implemented alignment and scaling tools.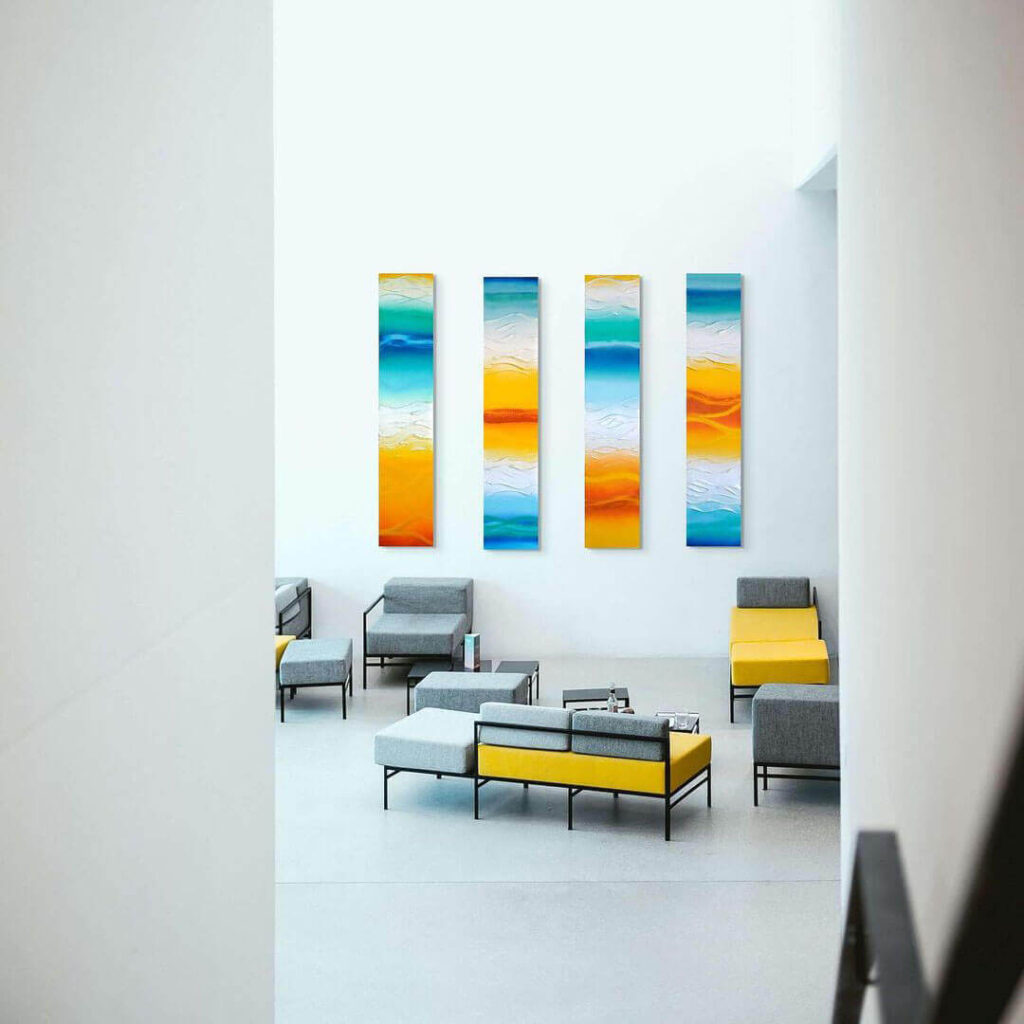 "Pool Party" by artist Nichole McDaniel in a Library Space.
We redesigned the Spaces section, making it easier to browse amongst rooms. We also
started adding fresh spaces each Monday, building a diverse Library of over 1600 art rooms.
We added several new filters and are continuously adding new ones.Tons of galleries and artists used ArtPlacer's wall art mockup generator. And they
shared their creations on social using #artplacer and #artplacerapp!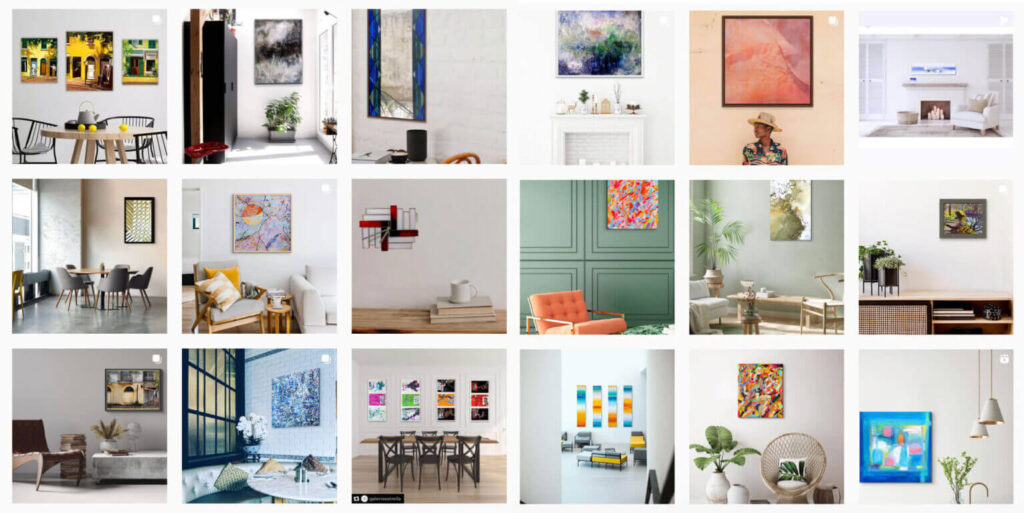 Follow #artplacer and #artplacerapp on Instagram.
Many of you mentioned a desire of having more opportunities to get your work out there.One of our immediate improvements was to
enable users to design their
artist or gallery profile on the Discover site and ArtPlacer AR Mobile app, to get more exposure to land more sales.
These profiles include ArtPlacer integrations and Buy and Inquire buttons, to achieve a more consistent sales flow.We also started giving guidance, timely resources and inspiring stories from working artists and gallerists who are in your shoes. You can read the latest updates on our blog and social media channels.Thank you for sharing your honest opinions (and keep them coming!).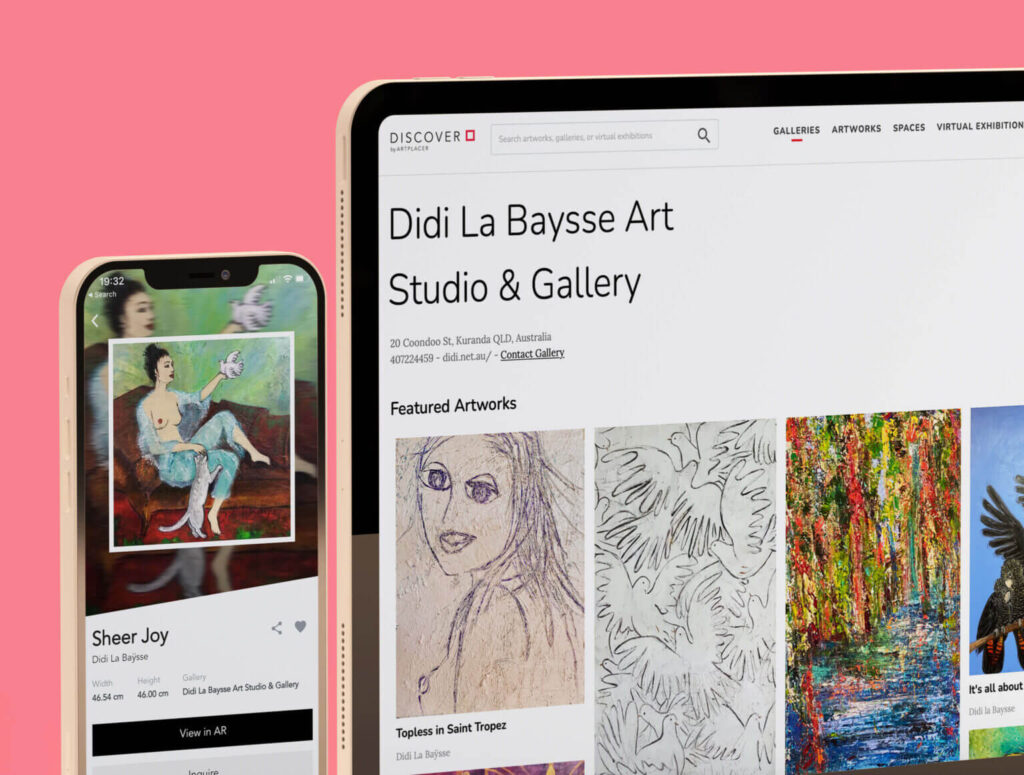 Didi La Baÿse Art Studio & Gallery Profile on Discover ArtPlacer.
Expansion of the Team
The ArtPlacer team quadrupled its size to continue delivering the best products and support we possibly can. 
It's been almost 3 years since ArtPlacer went big, and we're still completely independent. We're not a giant corporation with endless resources, we're trying to do a lot with a small team of very passionate people.
We obsess over our customers. Delighting each of them is key to our future.
Having built an atmosphere of creativity and challenge has helped us deliver great service and support. We are proud of the suite of products we have built, and hope that future ones will have an even greater positive impact in the art world.Art professionals are doing remarkable things in their marketing and sales.
And ArtPlacer is excited and proud to be part of their journey! 
Thank you for making such an inspiring community.