From June 19th to August 15th, DIVE Madhouse hosted his first solo show post-pandemic, "Memories intertwined", at Skanshof Galleriet, in Gothenburg, Sweden. A virtual replica of the entire show was presented on his website for anyone to attend, worldwide.
By the end of the solo exhibition, DIVE Madhouse had sold out the show of 12 original pieces!
ArtPlacer asked him how.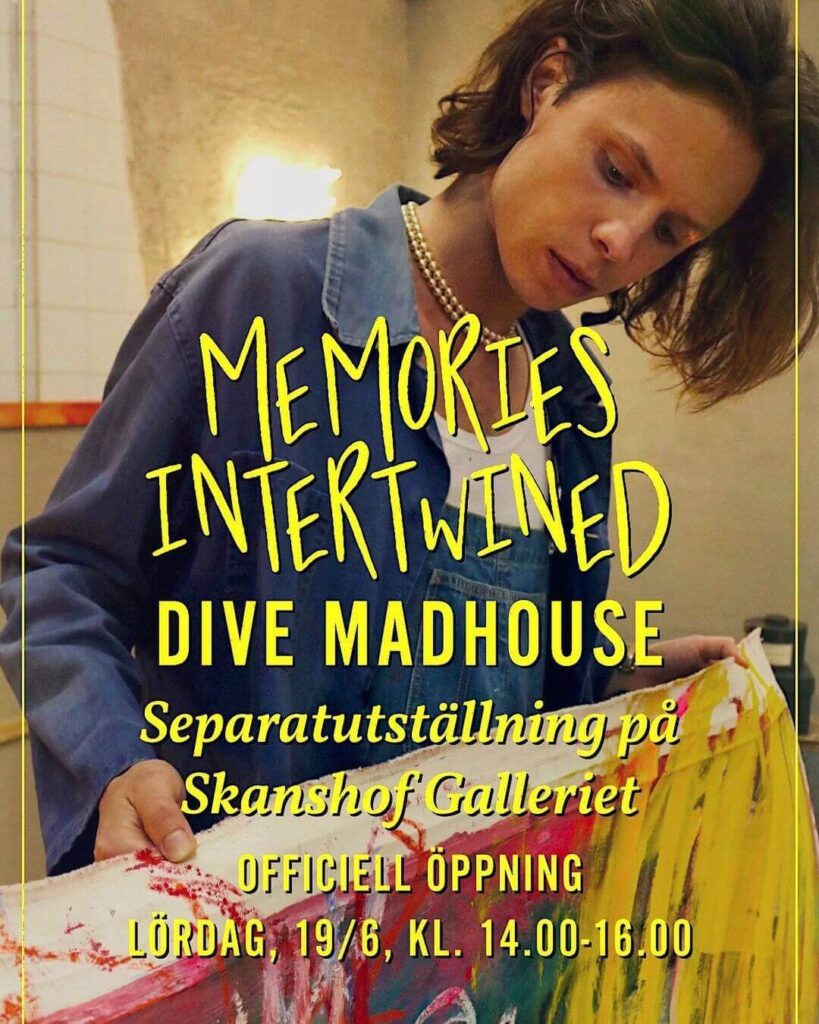 How to adapt to a new hybrid world?
Today, the boundaries between purchasing art online and purchasing art in person have become blurred. Artists and galleries now need to evaluate how the physical and the online interact with each other, to satisfy their collectors' needs and make their viewing and buying experiences effortless and enjoyable.
"My physical solo exhibition "Memories Intertwined" in Gothenburg, Sweden would normally only be visited by people physically in or traveling to Gothenburg. With ArtPlacer Virtual Exhibitions I was able to replicate the entire show in a virtual gallery setting, which elevated the exhibition experience both for people visiting in person but also for the tens of thousands following my journey online and through social media, from around the world."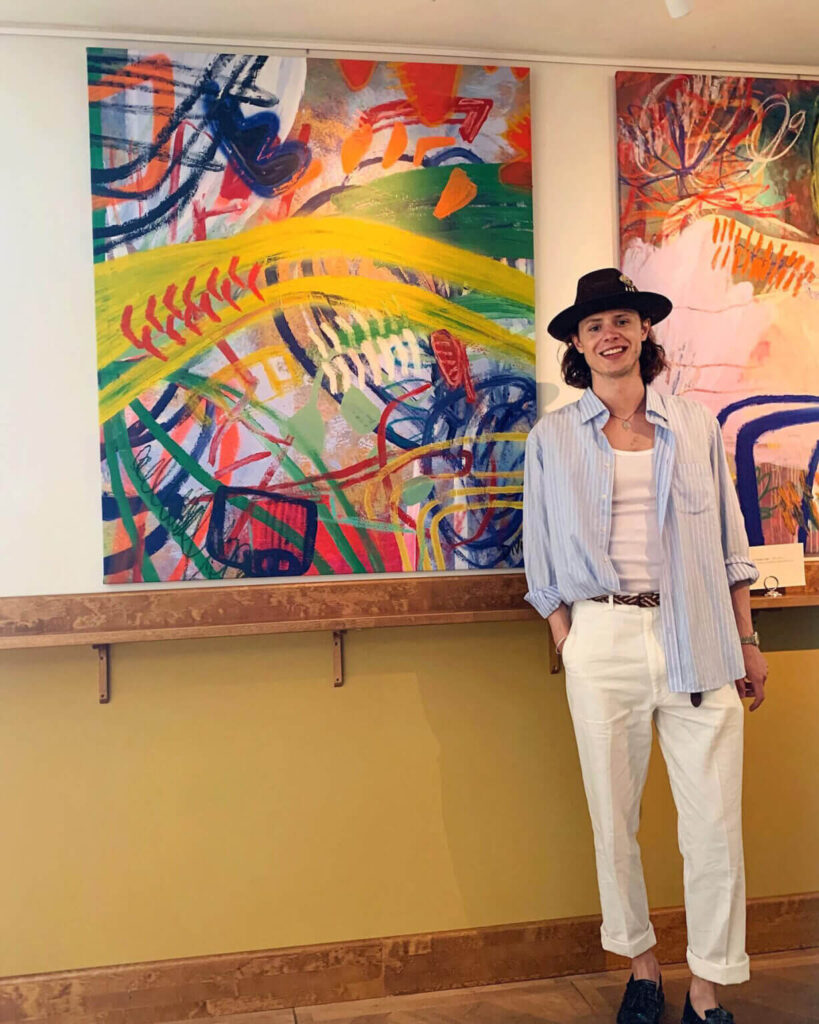 DIVE Madhouse at Skanshof Galleriet.
What are the benefits of a duplicate online show?
DIVE experienced two major benefits to replicating his physical show on a Virtual Exhibition.
First, he was able to offer an enjoyable way for people that are interested in his art in general and in this exhibition specifically, but are located on the other side of the world or for other reasons didn't manage to visit it, to experience and tour his physical show, virtually.
"I got quite a lot of positive written feedback from people that weren't able to visit my shows before, due to the long distance but that were now able to appreciate it online. The vast international following that I have, now has a platform and forum in which they can experience and interact with my art in a satisfying manner."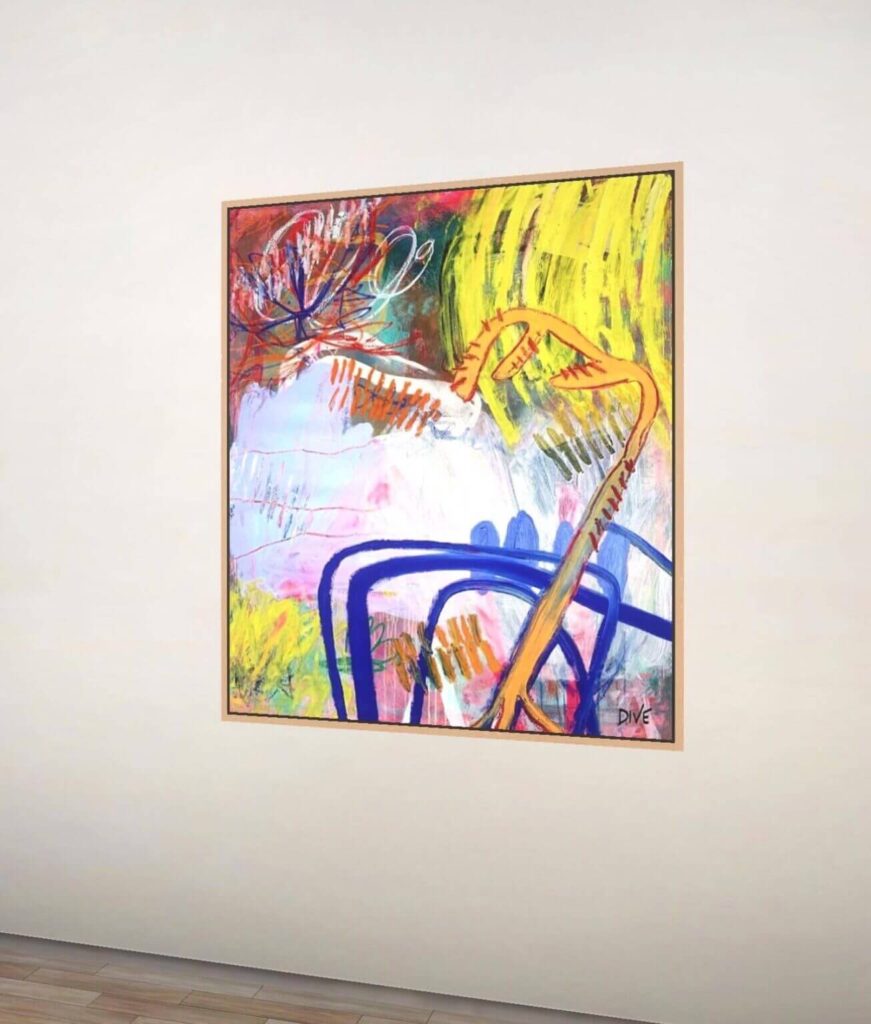 "Jungle Fever" exhibited online in "Memories Intertwined".
The online exhibition was very well adopted amongst his followers and during the 2,5 months that the show was open, the website had over 3500 unique visitors taking the virtual exhibition tour.
"Forty percent of the artworks sold during "Memories Intertwined" were sold to collectors that didn't visit my exhibition in physical person, but visited and collected my works online!"
Each piece of the show had a "More info" button with details such as medium and size. Additionally, "Inquire" and "Buy" buttons were also available for a seamless purchase process. Visitors could interact with the art even further if they tapped on the "View in Augmented Reality" button to view the piece on their walls, live through their mobile devices.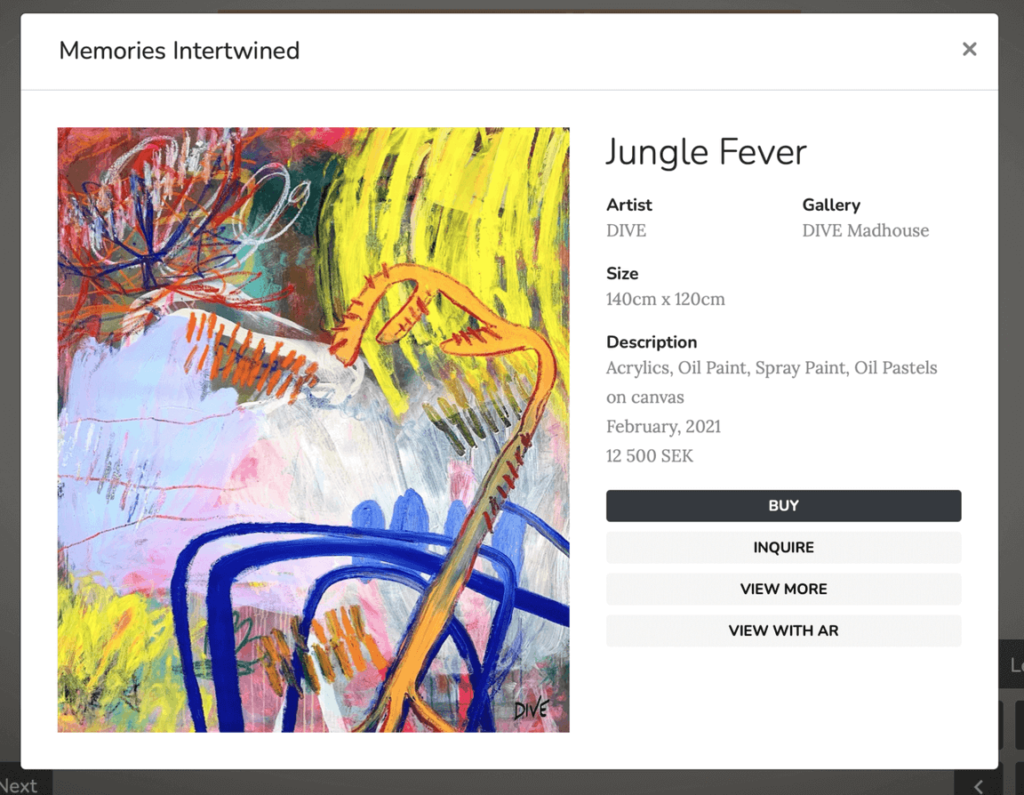 "Jungle Fever" exhibited online in "Memories Intertwined".
Besides being of great value to people that weren't able to visit in physical person, the virtual exhibition also functioned well for people that did visit the physical show but for one reason or another wanted to take another look, but when at home, at a later hour in the evening, accompanied by friends or a glass of wine.
How to curate an in-person and online show
"Having done more than a handful of solo exhibitions and working closely with my partner galleries for some 20 group exhibitions in recent years, curating the shows is a big part of what drives my artistry.
As the curation is a large part of how the viewer will experience the art, having a tool where I can also have full control over the curation was very important for me, and for the physical show as well."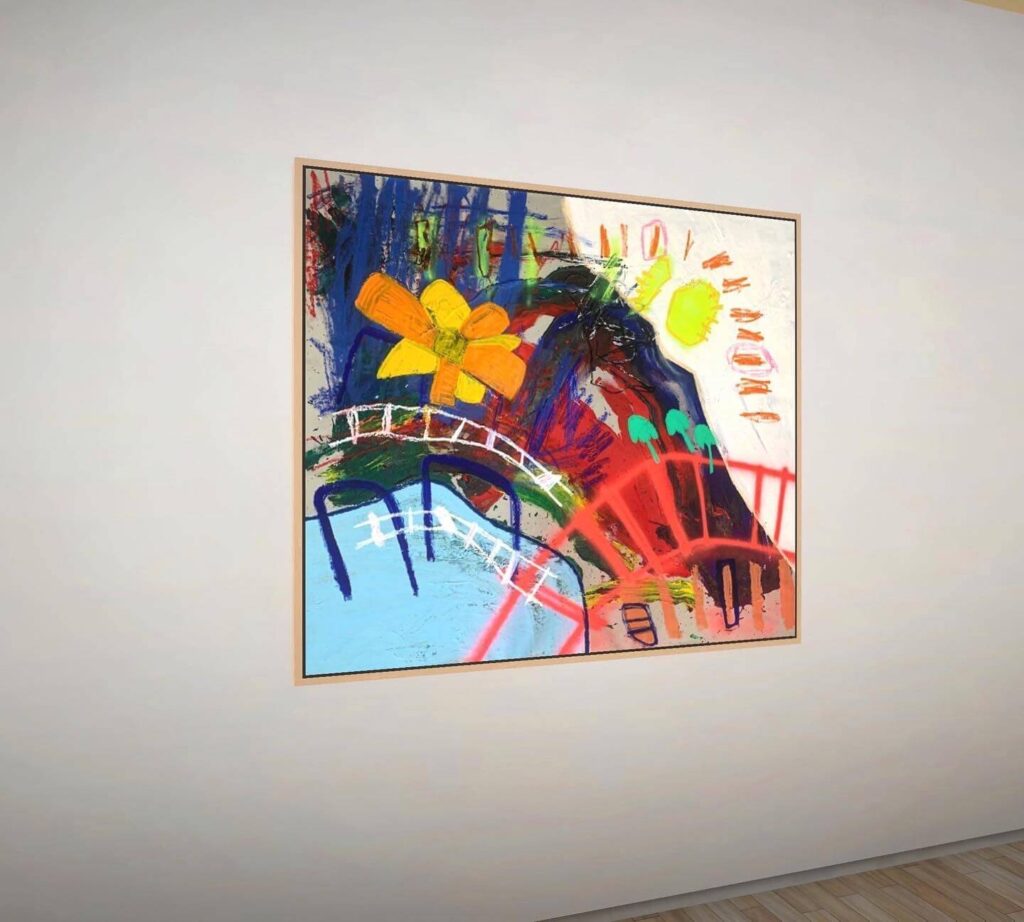 "Flower Power LYGHTS ON" exhibited online in "Memories Intertwined".
Virtual Exhibitions are here to stay
"Something I find super exciting is when the best parts of the physical world and the digital world can come together and work smoothly to elevate one another."
A number of digital tools, such as online shows, have become increasingly popular since the pandemic begun. ArtPlacer Virtual Exhibitions is a top digital tool for artists and art businesses looking for strategies to interlace the physical and digital worlds.
"Independent artists now have a tool where they can, for a fix monthly sum, expose themselves in a professional manner. Offering their clientele, a friendly, interactive experience in which to connect with the art.
And if the client or viewer like what they are seeing, well, then they can purchase the work right off the screen!"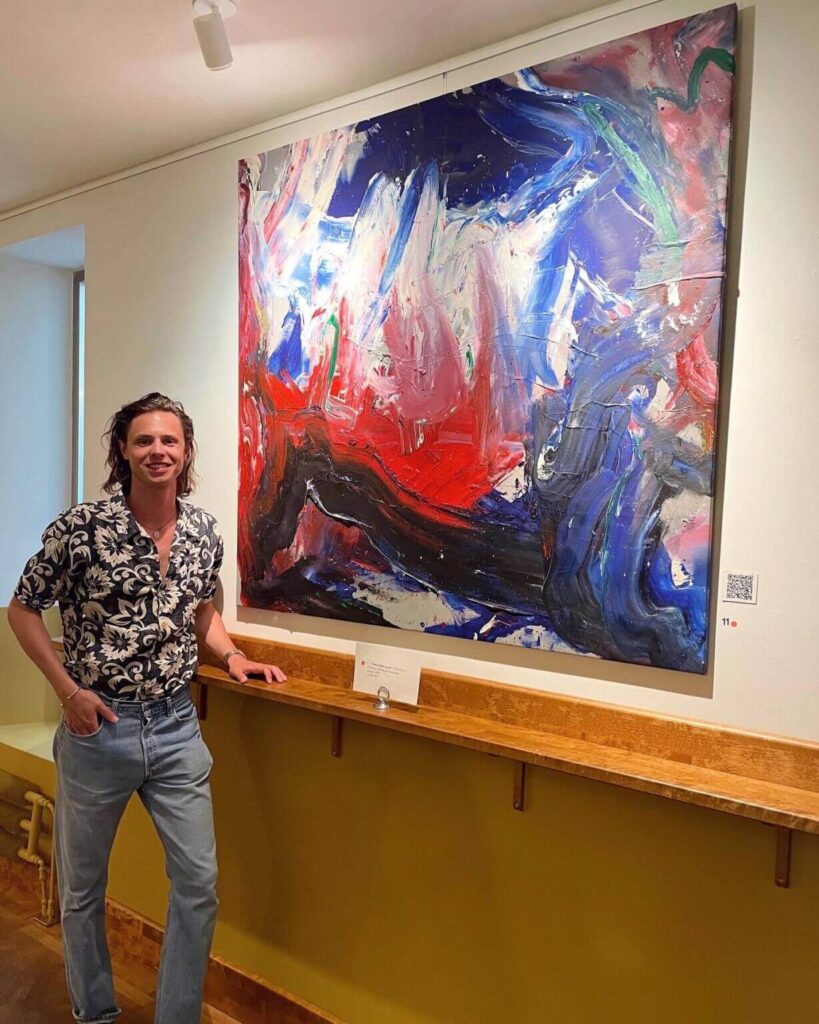 DIVE Madhouse at Skanshof Galleriet.
Check part 1 where Dive talks about the pre-show.