Sometimes the best creative act is going back to basics: at least that seems to be the case with the rising interest in disposable film cameras and analog photography. Technology has evolved to a point where most people walk around with a smartphone that has a fully integrated camera (and apps) that can achieve that "analog photography" feel, yet some photographers are turning back to traditional film photography.
Why? This trend has a lot to do with the physicality and permanence aspects of film photography, for some artists disposable film cameras are accessible tools for experimentation. If you are thinking about taking your first steps with analog photography a disposable film camera can be a good starting point.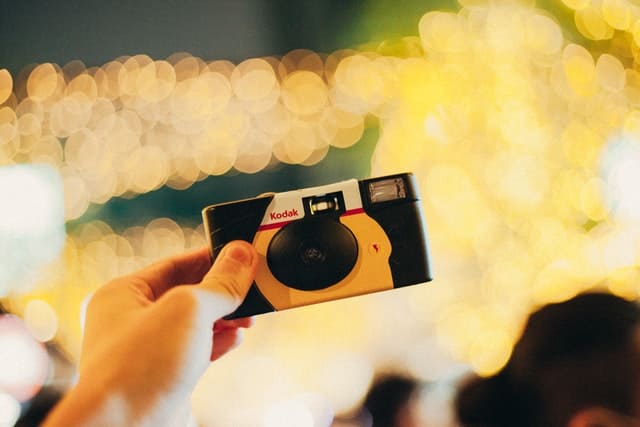 Disposable film cameras take photography back to its roots.
What is a disposable film camera
Disposable film cameras are also known as "single-use" or "one-time-use" cameras. They get their name from their initial intended use: a light, cheaper camera that the photographer can carry around for single use: 24 to 27 shots. Once the built-in film cartridge is done the camera is to be turned into a lab for developing the negatives and creating prints.
Smartphones and digital cameras have taken over their spot but there is a charm in the result this simple yet, effective mechanism offers an authentic feel, a limited number of shots (and chances!), and a surprising result: there is no digital preview or chance for immediate edits.
Modern disposable film cameras are usually made of plastic or cardboard, with some brands taking a full dive into reusable materials for the "box" or structure. These cameras come preloaded with a color or black-and-white film cartridge and an integrated single-focus lens and flash.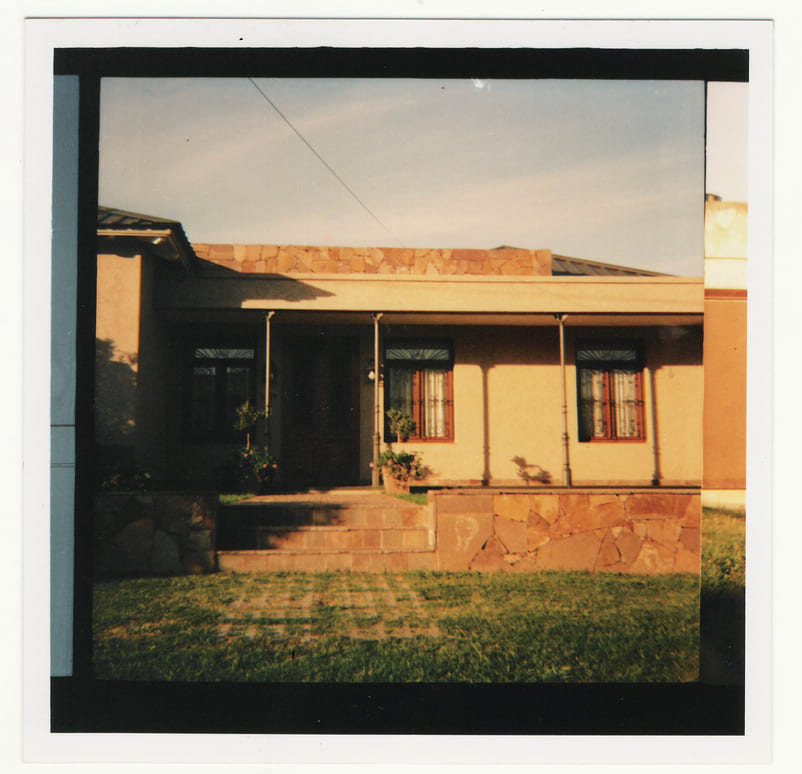 Getting the right disposable film camera is key to achieving a certain type of photography.
Artist's tools: what to look for in a disposable film camera
Disposable film cameras usually come with all technical settings and features pre-setted, that's why it is so important to choose the right camera that fits the use the photographer intends, and the results they aim to achieve. What are some good features to look for in a disposable camera? Check this list:
-Waterproof box
-Exposure control: automatic or manual.
-Focus: most modern disposable cameras have a dual-lens setup
-Built-in flash and flash switch
-Built-in film: black-and-white or color options
-Film format: 35 mm. Images can be "enlarged" in good resolution up to 11×14 inches
-ISO: look for a camera with a higher ISO or sensitivity to light. Most disposable cameras have 400 to 800 ISO.
-Exposures per roll: most cameras come in with a film roll for 27 shots but they can also be found with a 36 exposures film.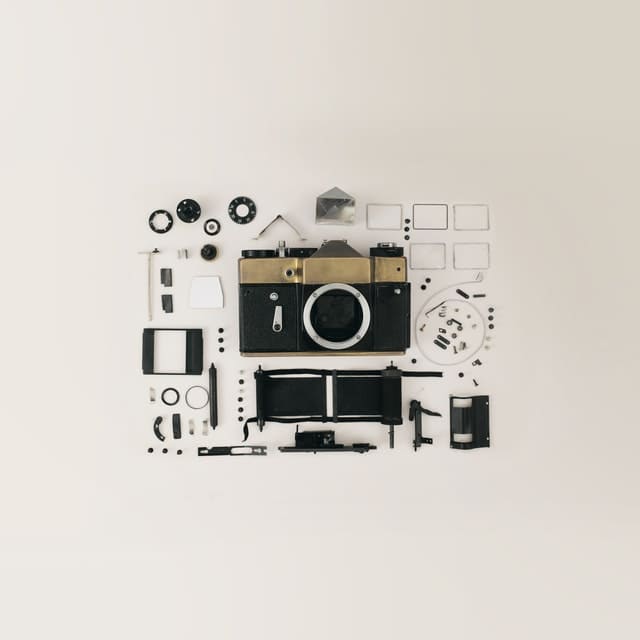 Main features like the type of lens and shutter speed differentiate disposable from traditional film cameras.
Difference between a disposable film camera and a traditional film camera
As previously mentioned, the main characteristic of disposable film cameras is their "ready-to-use" functionality. Anyone without much knowledge or experience in photography can make good use of a disposable film camera in most scenarios. Just hold the camera, press the button, hear the good-old "click" of the shutter, and the work will be done.
The preset functionalities of a disposable film camera make it easy to use but also limits its range. That's the main difference between a reusable and a traditional film camera: the type of image you can achieve and the structural mechanisms that make them possible. The market for film cameras is wide, and even those not intended for professional usage have a wide variety of built-in features and add-ons that can be customized or switched to achieve a particular style of photography.
Unlike traditional and high-end film cameras, disposable cameras come with a plastic lens, strong flash, fixed aperture, and shutter speed. These structural aspects produce a particular type of photography that is easily recognizable for its saturated colors and high contrast.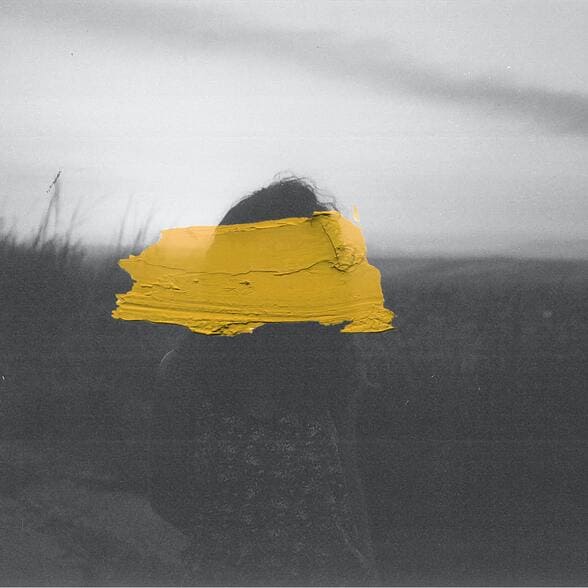 Disposable film cameras open up a window for experimentation with photography.
Creative uses of disposable film cameras
The creative process changes when working with a disposable film camera. First comes the impulse (or decision) to capture a fleeting moment. Even developing the negatives or how you choose to develop them can be part of the uniqueness of the achieved image. After developing the film comes the chance to work with the photography itself and the possibilities are almost endless.
Disposable film photography can be worked into mixed media artworks. They are also usually intervened and reproduced as high-end art prints. The resulting photographs from a "single-use" camera can be drawn, painted on, written on, or turned into a collage, just to name a few options. Digital scans of the negatives from a disposable film camera can be edited with different software and even animated, analog photography has made its way into digital art in multiple forms.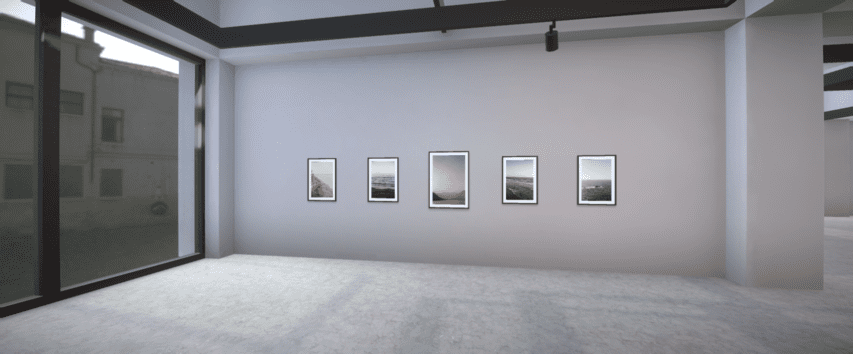 Creating a 3D virtual exhibition can help you create an experience around your latest film photography work.
How to promote your disposable film photography work
"Sharing" is now more than ever a part of every artist's creative process. What you do and how you do it, has an intention and purpose. Nowadays, there are many resources and tools for artists that help them reach audiences that are not limited by geographical distance. If the closest and fastest connection today is a "click" then your artistic work, including your film photography work, should be available for all to see with just one tap.
Once you get the final prints from your photography, there are many routes you can take to share your work with the world. One option is to turn the results of your single-use camera into a 3D art show. With ArtPlacer's Virtual Exhibition you just need to upload the digital scans of your film photography originals or edits, place them inside a virtual gallery space and customize walls, and ceiling colors, as well as frame types, to capture your aesthetic and unique point of view in this curatorial exercise. The end result is an online gallery available 24/7 to a global audience and it can be easily shared by link or hosted inside your professional website.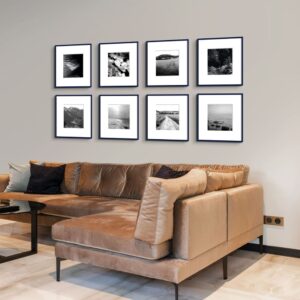 If you are looking to put a twist on how you share your disposable film camera photography online, ArtPlacer's Library of Spaces might be the way to go. These digital room mockups allow you to "drag and drop" your photography artworks to create realistic setups that can help potential customers, art lovers, and social media followers, have a better understanding of how your work looks in a space. You can get as creative as you want and play around with possible layouts and styles to communicate your vision.
Now that you know the basics of disposable film cameras and photography, you can dive into this world and capture moments, views, and textures around you in a unique way!