Leslie Kell is a digital artist from Austin, Texas, who has been operating a freelance design business for over 25 years. Kell developed an original technique that synthesizes the artistry of both design and photography.
She works with architectural and natural forms to create surreal environments in which her photos are assembled into the spaces and patterns of her designs.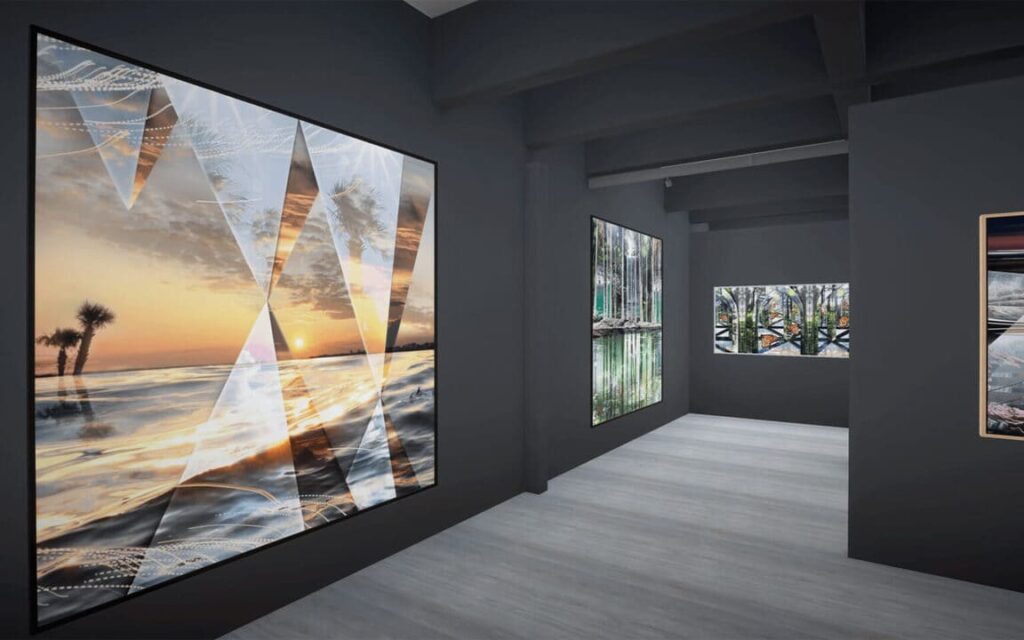 Take a Tour
The space between reality and illusion is where the magic happens. It's in that moment when they slide into each other and produce a sublime encounter that transcends memory and time. Take a walk through this surreal exhibit and experience the complex and layered works of Austin digital artist Leslie Kell.
Head over to Artsy Shark's website to Enter the Exhibition.
ArtPlacer is a cut above the rest when it comes to beautiful spaces and user friendly design. The interface is smooth and easy to navigate. The settings are modifiable on so many levels making it truly a custom experience to highlight artwork to its fullest. I loved creating my exhibit "Figments" in this stunning virtual world and watching my vision come to life!

Leslie Kell