The Hague Peace Projects is a collective of young professionals who act as catalysts for peace all over the world. The Hauge X Beirut project is structured for social impact in Beirut, based on the inspiring work of Lebanese artists.
To support this peace project, Sergio Gomez has curated an online exhibition experience: #THEHAUGEXBEIRUT. We are proud to power the virtual show and are committed to spreading the word about The Hauge X Beirut.
The Peace Project
The Hague X Beirut project sells printed pieces of Lebanese artists and uses the proceeds to support human rights defenders in Beirut, pay the artists, and spread their works internationally.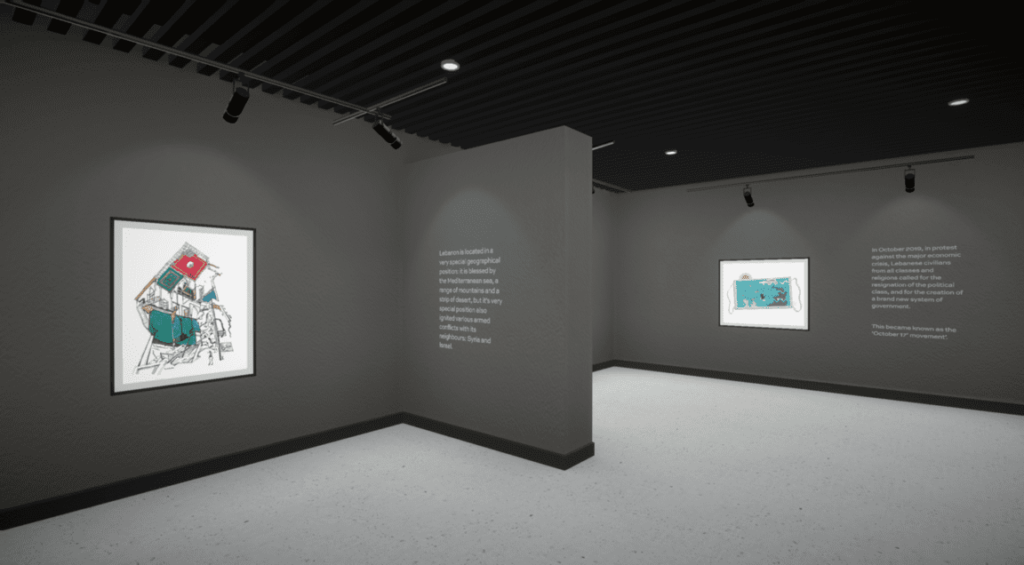 "With every canvas sold we get closer to our goal of providing the basic needs of the selected activists: this way they can focus their time on their projects for a better Lebanon rather than on making ends meet." – The Peace Project
The Hague X Beirut project works for the benefit of the people of Beirut without taking over the narrative at any point. They act as the microphone for a civil society that deserves to be heard.
They aim to provide a platform for activists and artists to take the lead and raise awareness for their cause, supporting them in a time of economic and social difficulty.
"We strive for impartiality, yet passionately support human rights and recognize that by handing the spotlight to those affected, we indirectly take a political stance." – The Peace Project
The Open Show
Visit Sergio Gomez's website to enjoy a curated Spotify playlist that'll join you while you navigate the expo and learn more about the Live Opening Night on May 3rd.
"Collaborating with The Hague X Beirut has been a great experience. By providing our curatorial expertise in support of Lebanese artists and activists currently in very difficult circumstances, we get to be part of something special.

Not only we believe in their message of peace and human rights but also the power of art to be a channel for social change."

– Sergio Gomez, curator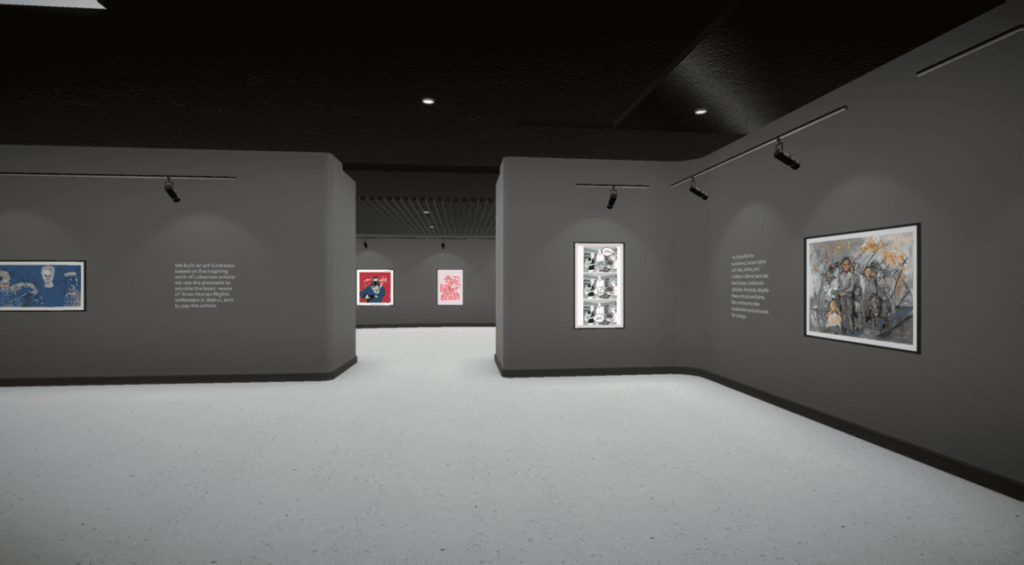 Take ActionYou can donate to this project on their GoFundMe page, or you can purchase a canvas: only with your support we can gather enough funds to provide the basic needs for these three incredible individuals. You can also follow this campaign on Instagram and help us spread the word.
Watch the video