Building an impactful digital strategy is essential to reaching new collectors and succeeding in today's art market.
The following resources provide insight into many components that must be taken into account when designing your digital strategy. We invite you to reflect on your current strategy and identify what opportunities you may be missing out on.
Encourage collecting
1- Who are your target collectors? Who do you currently engage with and which groups are you looking to grow?
2- How do you engage with new collectors?
3- How do you strengthen relationships with recurring ones?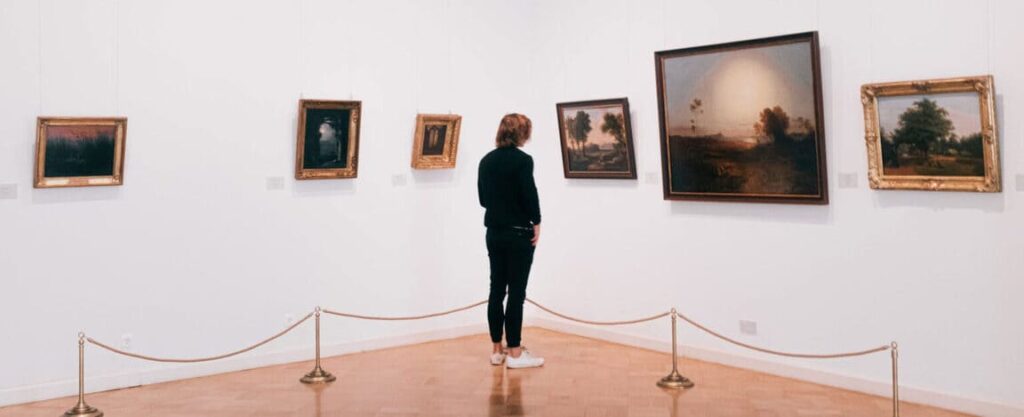 Need some ideas?
• Create opportunities by partnering with online platforms to expand your reach. ArtPlacer artists and galleries are featured on Discover ArtPlacer and the ArtPlacer Mobile App. ArtPlacer handles the technical stuff, so you can focus on your passion.
• Tell your artist story effectively with a well-crafted bio.
• Create a seamless buying experience (nice, clean inquiry form or checkout).
• Shorten inquiry response times.
• Personalize the art shopping process by engaging the visitor in interactive experiences such as looking at the art piece in their homes using augmented reality technology.
• Send news about shows or new pieces via email marketing. Additionally, add a link to your online artist's profile or site at the end of the emails to keep them coming back.
• Improve visibility of your social media profiles to grow your followers.
• Identify new channels to connect with collectors.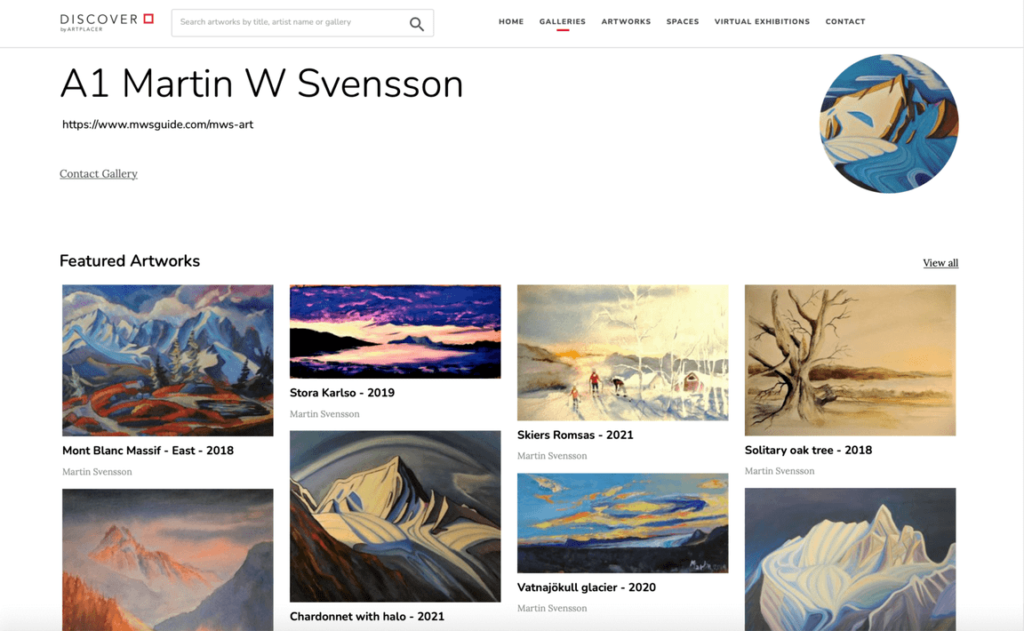 Martin Svensson Profile at Discover ArtPlacer.
Build your Marketing & Sales strategy
1- What channels do you use to create awareness about you or your gallery and market your art?
2- How frequently do you use them? (e.g.: online platform, website, art fair, etc)
3- How are you currently driving sales online?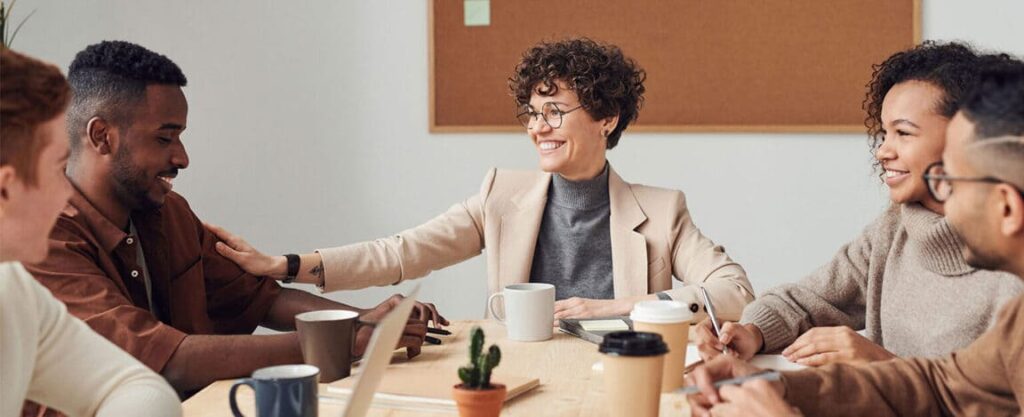 Need some ideas?
• Give the viewer an opportunity to imagine your artworks in their own home. ArtPlacer makes available several integrations in the artist and gallery profile pages.
• Provide clean, detailed descriptions for your works: year, technique, medium, availability.
• Curate online exclusive shows to create event-driven opportunities.
• Make sure your website is welcoming and stays updated.
• Use high-quality photos of your artworks and of your pieces at a real scale in beautiful rooms.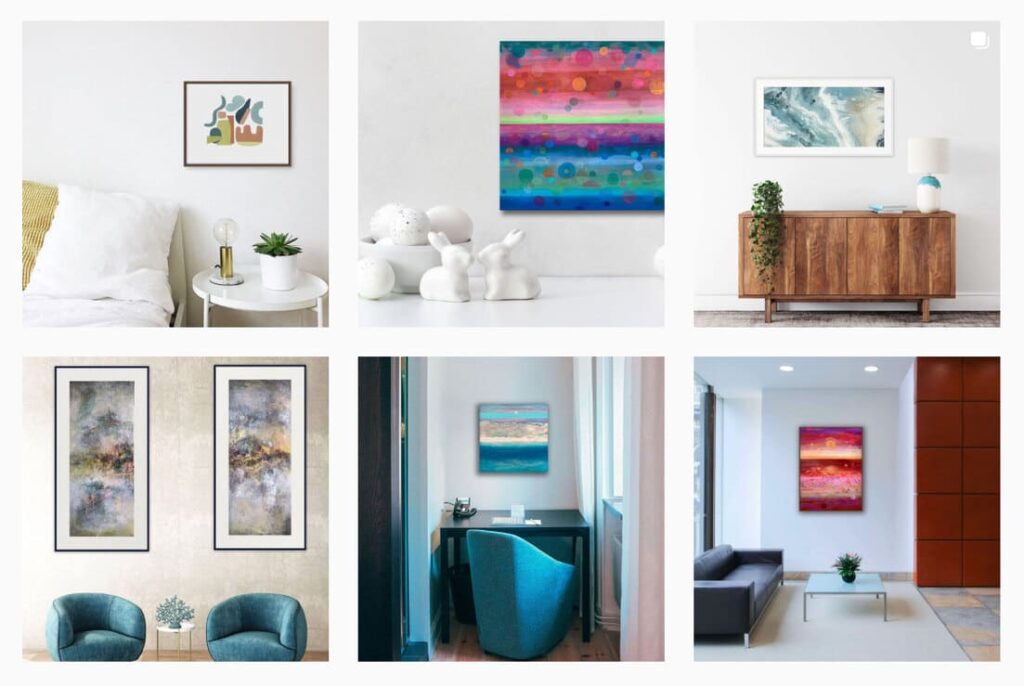 Room mockups created with ArtPlacer.
Why partner with ArtPlacer?
Create your Discover ArtPlacer Artist or Gallery Profile and guarantee the perfect presentation of your brand image and artworks. Be visible across the globe, 24/7, and reach thousands of art collectors. The Discover feature is available in all the ArtPlacer plans.
• Give collectors a personalized experience with the ArtPlacer buttons and handle the main sales objections for buying art online:
Visitors can view works of art in their own space via the Augmented Reality and Client Room Integrations to see if the size fits and if the colors match the actual ambiance of their room. They can also see the art at scale in sample rooms to visualize how the piece combines with different decor and furniture items.
Additionally, visitors can try different framing options to enhance the piece and picture the overall outcome.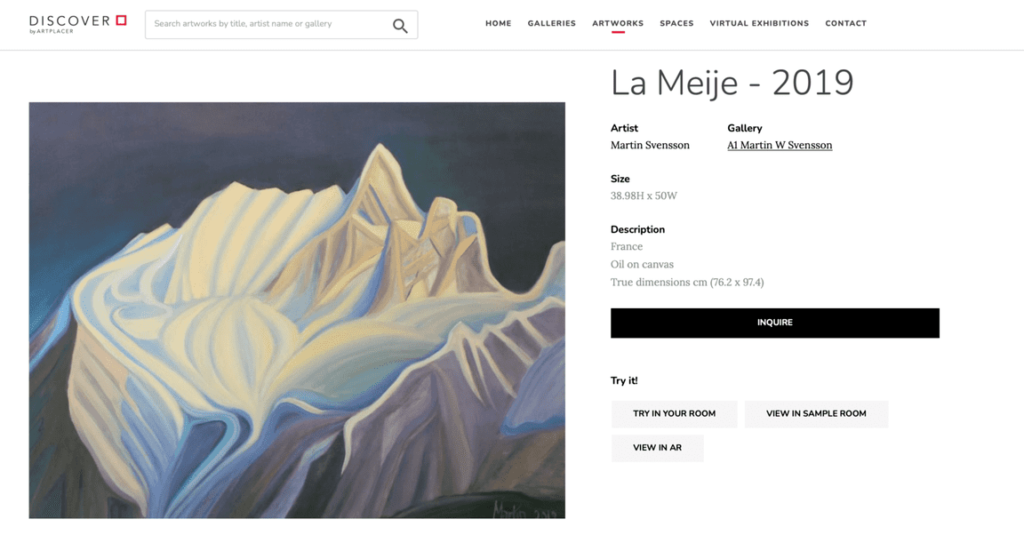 "La Meije" by Martin Svensson.
• Get your gallery and artworks featured on the Discover site and on the home of the Mobile App. Reach new art lovers and start creating new personal connections.
• Get inquiries from visitors. Inquiries are immediately sent to your inbox so that you can start conversations with prospects quickly. You can also manage your inquiries from within the ArtPlacer Dashboard to review key collector information before each sale.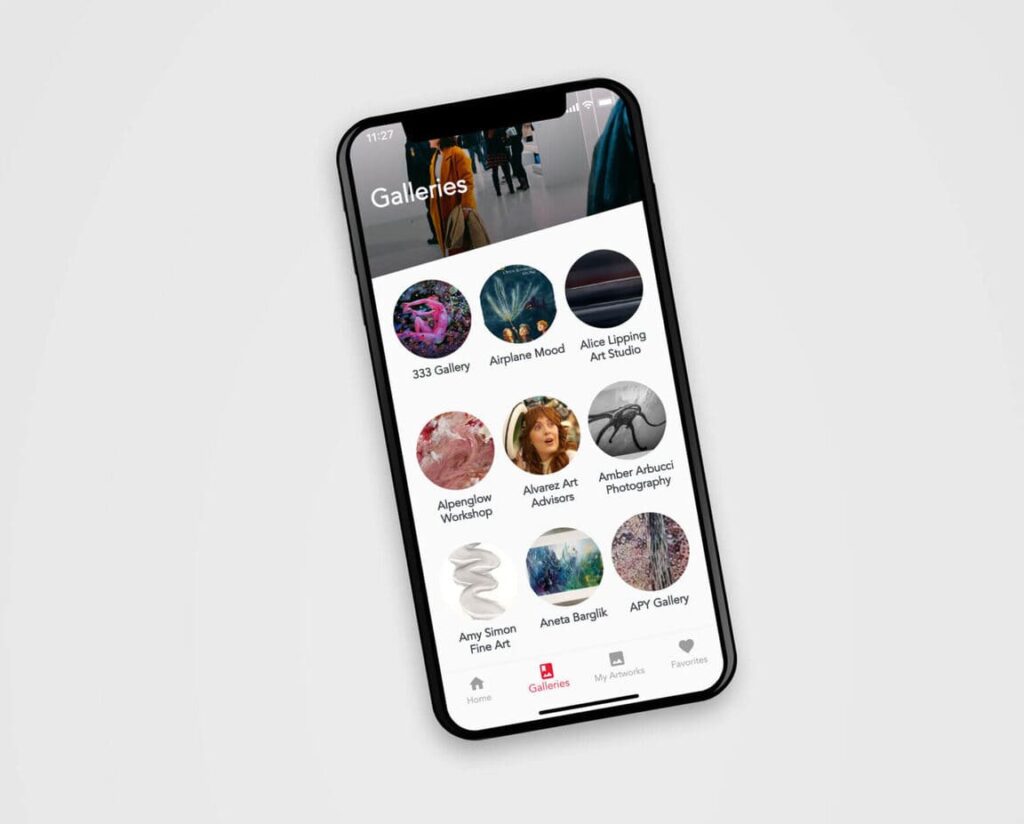 Galleries on ArtPlacer Mobile App.
What's keeping you from achieving your goals?
Try to identify blockers that are within your control and start thinking of solutions to attack them one at a time!