ArtPlacer Virtual Exhibitions is coming soon
Without a doubt 2020 has been a hard year for all of us. Nonetheless, here at ArtPlacer we have been brainstorming ideas to give the art community yet another powerful tool to market their art and make their art businesses thrive.
Today, you can view art in a room in various ways. By uploading your own room or your client's room and creating properly-sized layouts, by displaying art pieces on one of our 800+ Library Spaces (and counting – new ones are added every month!), and by superimposing art on your very own wall, in real time using Augmented Reality technology.
The time has come for ArtPlacer to move forward and provide yet another very helpful solution for artists and art professionals willing to display art online. This past year, we've been working on a blend of high-quality design and technology to provide the best tool possible to curate beautiful 3D galleries.
Build your virtual expo in a simple, intuitive and cost-effective way.
Our new exhibition software will enable you to create museum exhibits ranging from medium-sized rooms with few artworks on display to ones of great scale. You'll also be able to replicate your real-world space, just contact us and we'll custom build it for you.
These online exhibitions are easily hosted on your site or shared via link with collectors and colleagues. No need to download any third-party apps to make it work. Just select one of our lovely pre-made galleries, customize and curate it, and share it right away.
We are excited and confident that with ArtPlacer Virtual Exhibitions we are moving towards better serving our valued art community.
If you have any questions or suggestions (big or small), feel free to email or message us via social media.
Stay tuned for this massive feature launch!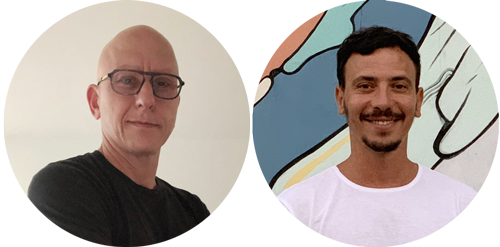 Nicolas Michael & Martin Zaleski, co-founders.