Have fun creating
There are many creative ways for artists to post on Instagram. Consider the following possibilities: work in progress images, motivational quotes, before and after shots, behind-the-scenes video or live transmission in the studio, voting between two artworks, upcoming shows and news, etc.
Every post will show your professionalism, so, every content must have the best quality possible.
Show your true colors
Giving your audience a real glimpse of your everyday life, your messy workshop and even your work-in-progress doubts can be a great way of connecting. Social media is about relationships between human beings, your followers want to see your human side.
You can always see what others are posting about as a source of inspiration. This article portrays the 50 Best Instagram Accounts To Follow in 2020.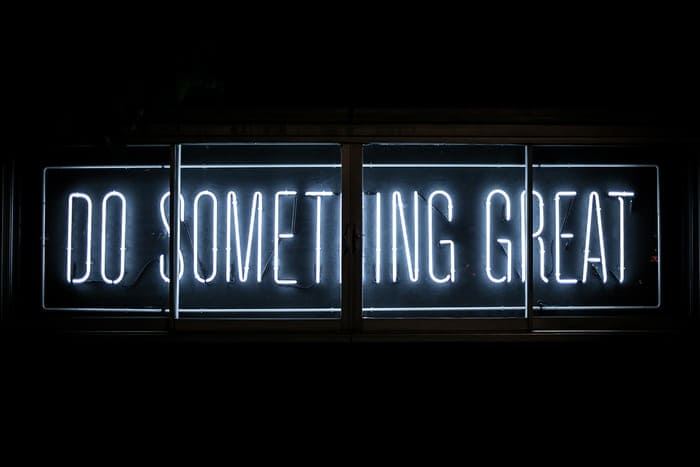 Don't focus on your follower count
It is quite common to become obsessed with likes, follower counts, and comments. These might be considered as a source of validation but, bear in mind that your focus should be on creating powerful content to provide information that matters to the people that already follow you. Interact with fans that love what you are doing, reply to their comments with something else that a heart, follow and like back. Truly share.
If you post pictures that you are passionate about you will create real interest. If you are blocked you can try some creativity exercises to train your artistic mind.
Powerful bio
An intriguing bio can be a gamechanger. If someone goes to your profile and the bio makes them smile or even laugh, that person will probably become a follower. Make it personal and peculiar. For example, we find it quite amusing that Arnold Schwarzenegger tells us he'd be back.

Schedule
Planning your posts beforehand will result in better content. You should concentrate on compiling pictures and videos and then think about the best way possible to showcase them. You might want to share a sneak peek of your new piece before showing the whole work. Look at the themes and colors involved to articulate your posts and stories. Calendars provide good assistance, especially if you like to write down your thoughts in pen or pencil. You can download the PDF version here.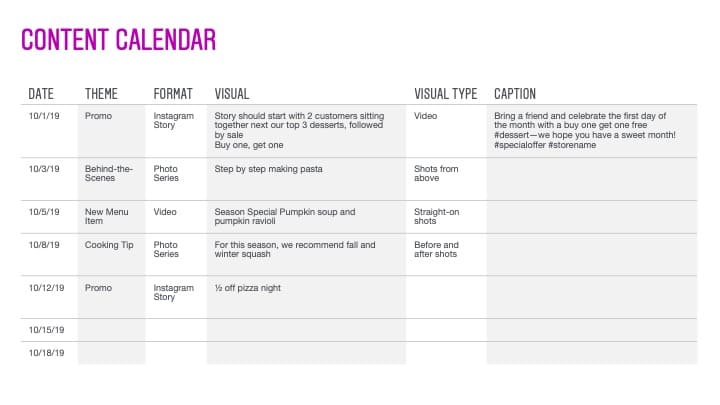 I recommend sitting down for some hours and writing as many captions as possible, while creativity is flowing. Content usually comes out being more consistent and more interesting than when you interrupt your everyday life to take a snapshot and post about it.
There are many scheduling tools such as Hootsuite and Later that allow you to upload the content altogether and program it for specific days and times. When you post methodically, you stay on your followers' radar.
Monitor your stats
A good piece of advice is to switch your account setting to "business account". By doing so you will learn about how your audience reacts to each of your posts.
You can find out how your target audience is conformed and what the best posting times are. This can make a huge difference when it comes to engagement!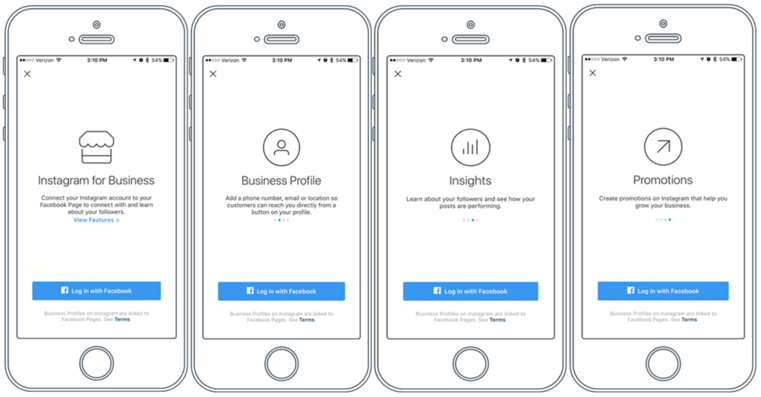 Hashtags
I would recommend doing some research on popular hashtags within your area of expertise. A good combination of them will generate engagement, increasing your profile visibility. Try mixing hashtags of 10 to 30K posts with others of 50 to 150K posts.