Carol Scavotto is a mixed media conceptual artist addressing feminist issues, presenting concepts that will create a dialogue with the collector. "I have new glasses" is one of the three Inspiring Monthly Pics at Discover ArtPlacer.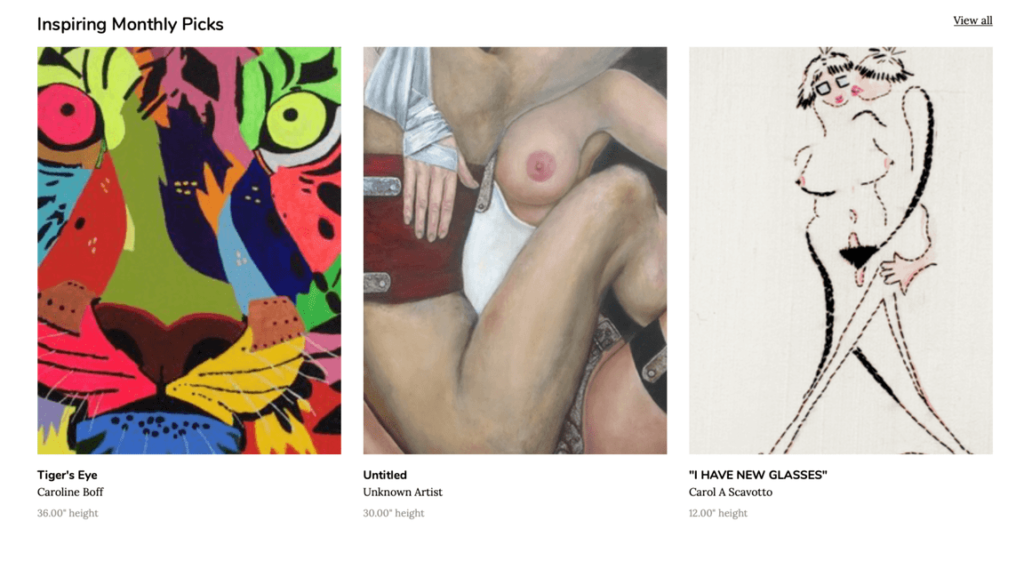 Erotic silk thread paintings
This feminist erotica series is an outgrowth of her selfie series.
The selfie series is a wood collage series addressing social injustices and the exploitation of women. At that moment it became apparent that society was still uncomfortable talking about female sexuality in a positive manner.
A little over 2 years ago Carol began using imported high-end luxury silks as her painting medium. In these works, the female is in the position of power not in a position of objectification.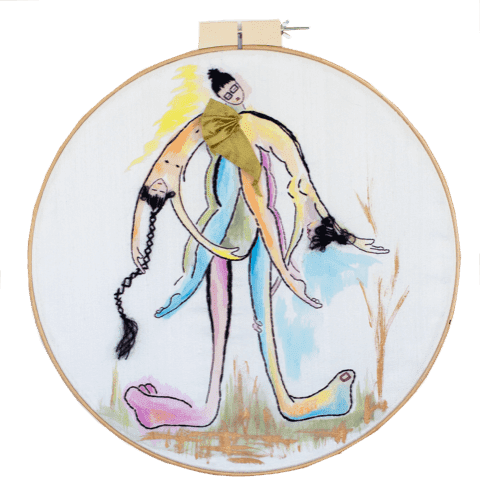 "A simple line can carry a wealth of emotional information that can be sensually beautiful without vulgarity. " – Carol Scavotto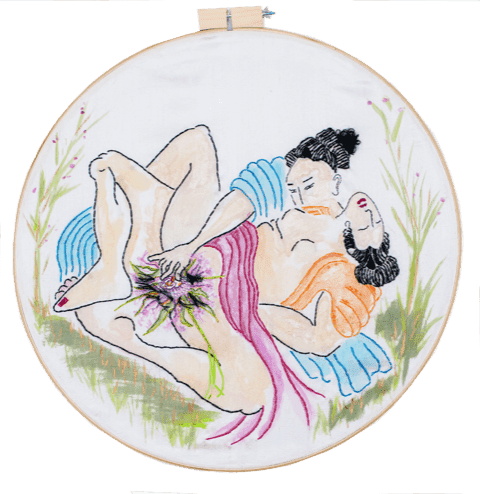 The titles of each of the works have become part of the story. The works share a great deal of humor and tenderness. The series has grown into intimate landscapes, a more developed stage of painterly storytelling.
"I find the fluid lines of the body beautiful. The circular form became an important factor: circle of life, inner circle, circle of trust." – Carol Scavotto
Carol invites us into intimate settings that evoke a sensuous tenderness.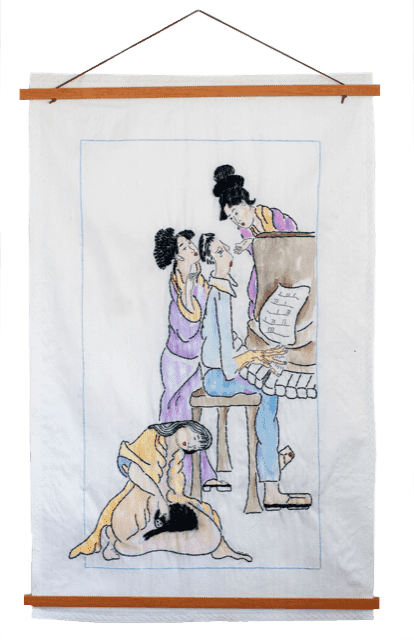 Watch the video
Listen to Carol talk about her creative process and how she became more intensely involved with this series due to the COVID pandemic.