Didi La Baÿsse was born of French parents on the beautiful French Polynesian Island of Tahiti in 1971. Her family moved to the city of Cannes in the south of France in 1976, then immigrated to Australia when she was 10 years old. Didi has been living in Kuranda, a little scenic village up in the Rainforest mountains of Cairns, for over 30 years where she creates her collections.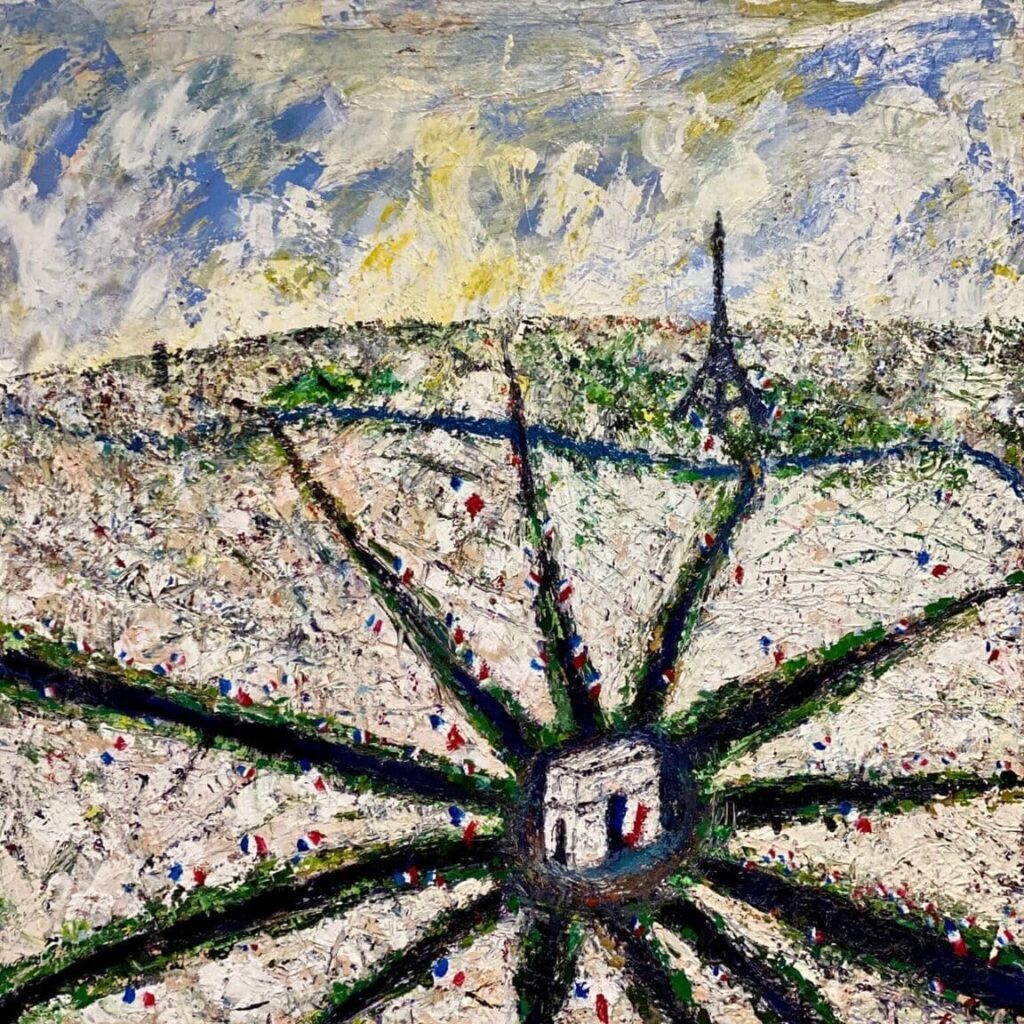 l'Étoile de Paris
Art has always been part of her life. Having an artist Mum meant she was always surrounded by artworks, the scent of oil paints and linseed oils, art tools and easels were part of her daily décor.
Experimenting throughout her career she found her style to be of simple lines with layers of bold vibrant colors.
"I want my audience to feel a sense of fascination."
Didi is a self-taught freelance artist. She considers herself privileged as she makes a living as an artist and manages her own art studio & gallery in the Kuranda Village where she showcases her work and interacts directly with customers. Didi says she can satisfy their curiosity as they step into her creative space.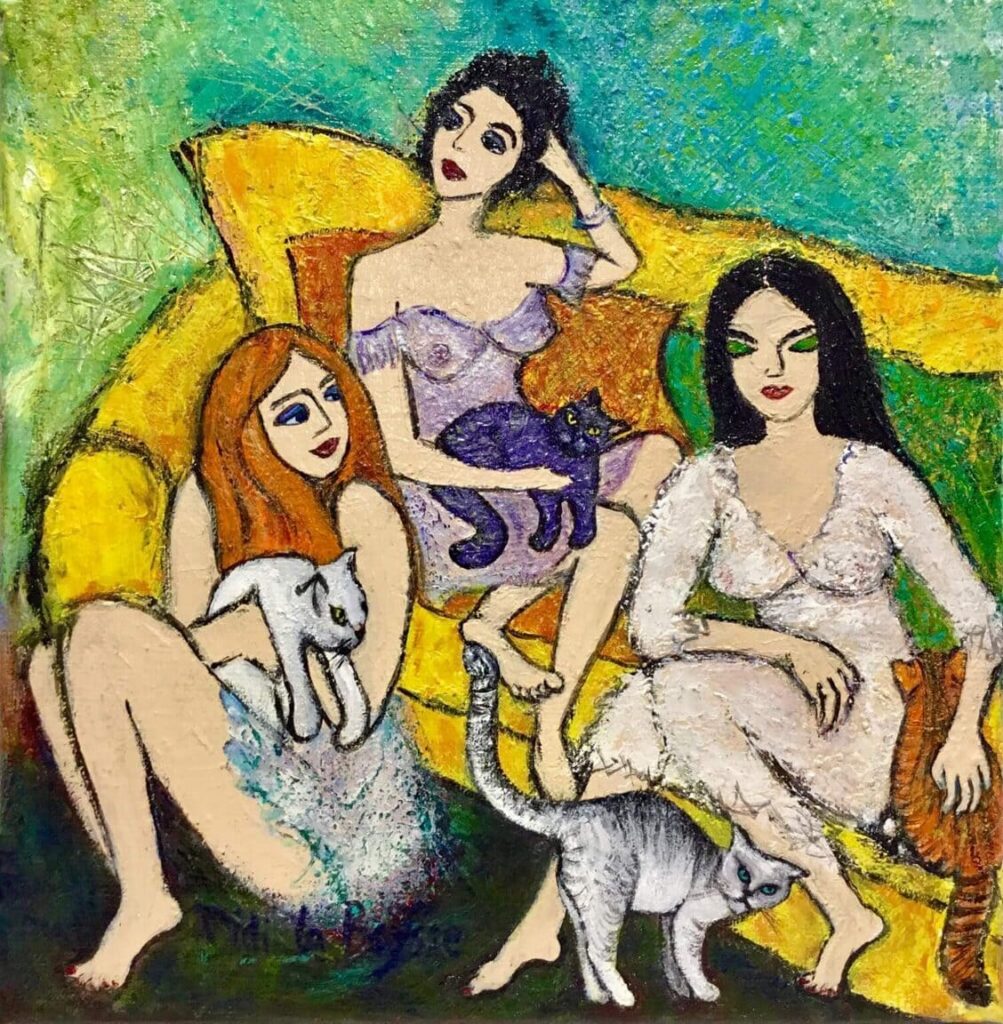 Pussy Harem
Her desirable acrylic paintings, generous with paint slashes and humor, marry her rainforest surroundings with colorful Polynesian influences and whimsical imagination. Didi has a natural flair for bold simple structures and the use of brilliant colors.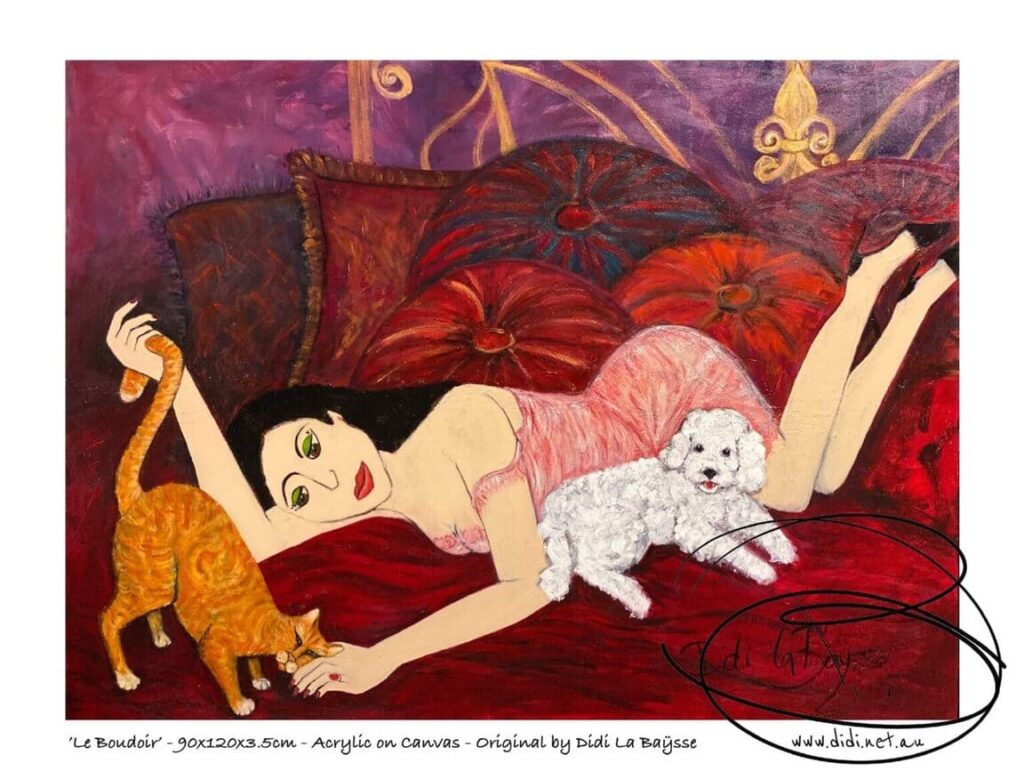 Le Boudoir
Didi is equally adept on cotton fabrics, favoring the heliographic sun printing technique to best convey the uniqueness of her Polynesian influences. The results on canvas and silks are often addictive, finding their way into many private collections in Australia and worldwide. From delicate silks, and practical cotton to Contemporary Art, sculptures, silver/goldsmithing… Didi is truly diverse.
Watch the video
Listen to Didi talk about her creative process, her studio gallery, and some of her favorite tools to market her art.