More than 90 exhibitors from around the world are presenting curated collections of prints from Old Masters to the newest editions by today's top contemporary artists.
For this Spring 2021 Online Edition, each booth offers a bespoke interactive virtual space powered by ArtPlacer, in which you can select and arrange works to suit your taste.
Established in 1987, the IFPDA is recognized as the world's pre-eminent organization for fine art prints with 150 members vetted for the highest level of quality, value, and professionalism.
​ "We are presenting focused booths that spotlight the voices and expertise of our members."

– IFPDA Executive Director Jenny Gibbs
The online fair features multiple highlighted booths which are specially curated to showcase a particular area of expertise.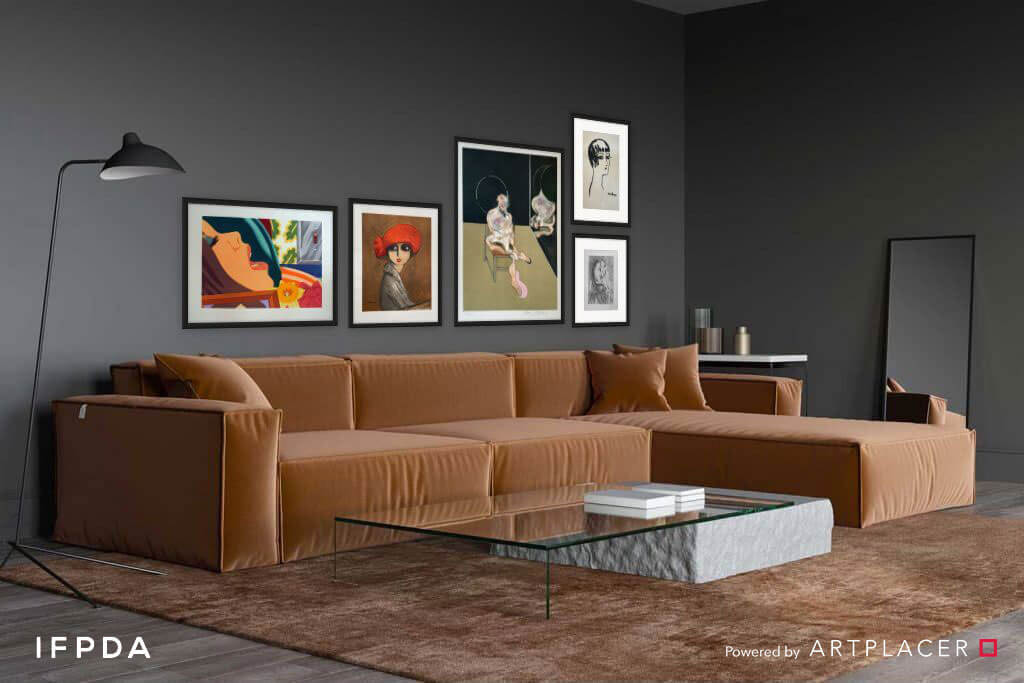 ArtPlacer is excited to continue growing and aligning with referents in the art world.
ArtPlacer's technology is enabling companies to establish worldwide bonds and we're thrilled to continue to offer improved features to help art professionals thrive.