You asked for it and the ArtPlacer team listened, and made it happen. If you want to customize digital room mockups to showcase your art in a way that also captures your personal point of view and aesthetic: get ready to use ArtPlacer's new Smart Spaces.
What are ArtPlacer's Smart Spaces?
ArtPlacer's Smart Spaces are customizable room mockups to showcase your artwork. These digital rooms come with a series of new editing options that can help you achieve unique layouts of your art hung in digital rooms in such high quality that they might trick your eyes.
With Smart Spaces you can choose the color of the walls to enhance your artwork or go with a contrasting wall color to make the piece stand out. This feature opens a new opportunity: if there is a certain digital room you like, you can remix it and reuse it by changing the wall colors to match your style and customization needs.
One of the most asked-for features is finally here: now you can layer your artwork behind objects. Just "drag and drop" your art piece, and place it behind plants or lamps, to create an illusion of "depth". The result is a more realistic composition, ready to be downloaded and get all the social media attention it deserves.
If you want to go the extra mile, our new gradual lighting technology, improves how your art pieces look framed in a digital room, highlights details, and helps you achieve images with a real-life feel.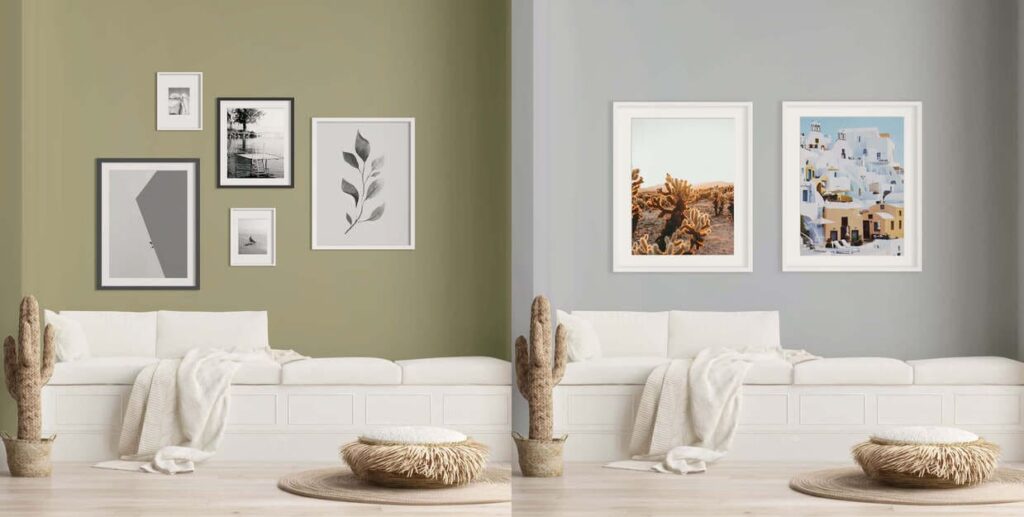 With Smart Spaces you can tweak a room mock-up to highlight your artwork and your aesthetic.
Benefits of using ArtPlacer's Smart Spaces
ArtPlacer's Smart Spaces are here to put a spin on how you showcase your art. These new customization options give you the opportunity to create exquisite imagery that will help potential clients and people interested in your art see how your pieces interact with the space. Plus, it will let them see your style, aesthetic and personal point of view.
Smart Spaces will help you:
-Create images of your artwork in digital rooms with more depth and accurate lighting.
-Design images to enhance your social media and online presence that capture your artistic point of view.
-Save your favorite setups and give them new life for different online communications by just adjusting wall colors, lighting, and composition.
Have more creative uses for this tool? Show us!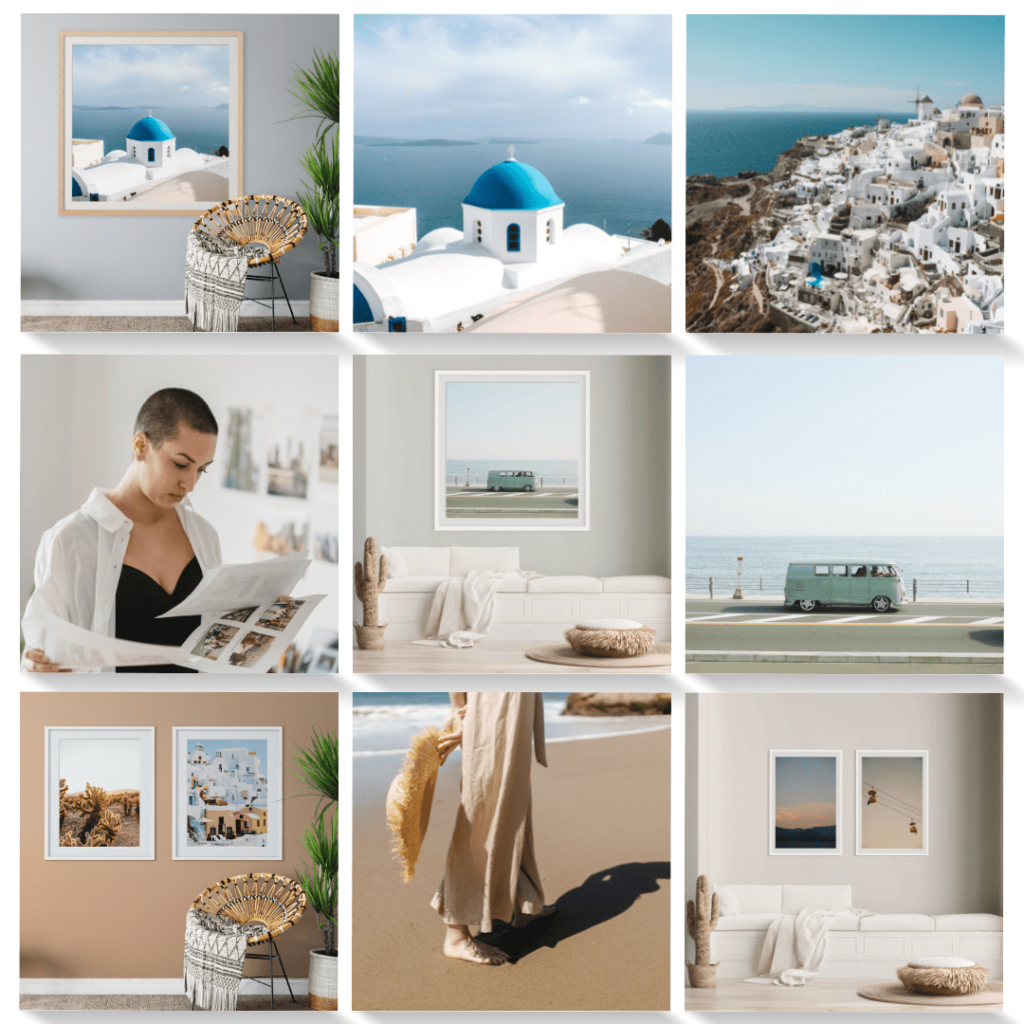 Smart Spaces helps you get social-media-ready images of your art pieces in just a few clicks.
Share your Smart Spaces creations to get featured
Smart Spaces offer a new series of customization options that help you create room mockups to showcase your art while highlighting your personal style and vision. Give it a try! Create a room that fits your aesthetic to showcase your art, just sign up to ArtPlacer, get a 7-days free trial of Smart Spaces, and start creating.
We want to see how you can capture your unique point of view using these spaces. Make sure to upload your setups created with Smart Spaces on Instagram with the hashtag #artplacer.
Share any creative usages you might give to this tool and express your thoughts on its usability. Follow this guide to get featured on our Instagram.
Show us how you use Smart Spaces to highlight your art!