The latest episode of the Thriving Artist Podcast is out and supported by ArtPlacer!
Listen to Melissa Whitaker talk about her work for companies across the US, bringing her signature pop-graphic-noir style to their branding and storytelling.
You can find it on all major podcast platforms such as iTunes, Stitcher, Android, iHeart, and on The Clark Hulings Fund site.
"Companies want to tell the story of who they are, and why they do what they are doing. Maybe they can't find the perfect stock photography for their business. They will come to me to illustrate their story, and make their website or material, even their PowerPoint presentations, stand out from the rest."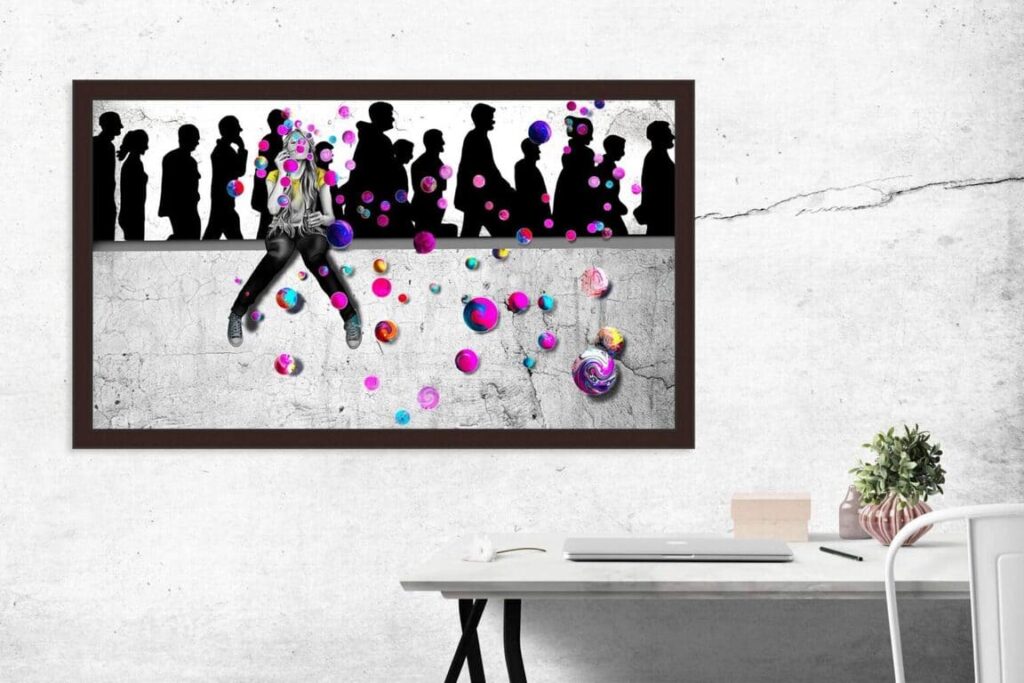 Care Less
"I'll talk with the client and I get a sense of what they are looking for. A lot of questions come out, such as what kind of mood are you looking for? What do you want your customer to feel when they look at this? What is your objective? All of that is information that is needed in order to tell the story accurately."
Melissa Whitaker is an award-winning American figurative artist, and illustrator using traditional mediums, and freehand digital art to illustrate company brand stories. She was born in Honolulu, Hawaii, and lived in Southern California and New Jersey before her family moved to a small rural town in Southeast Missouri.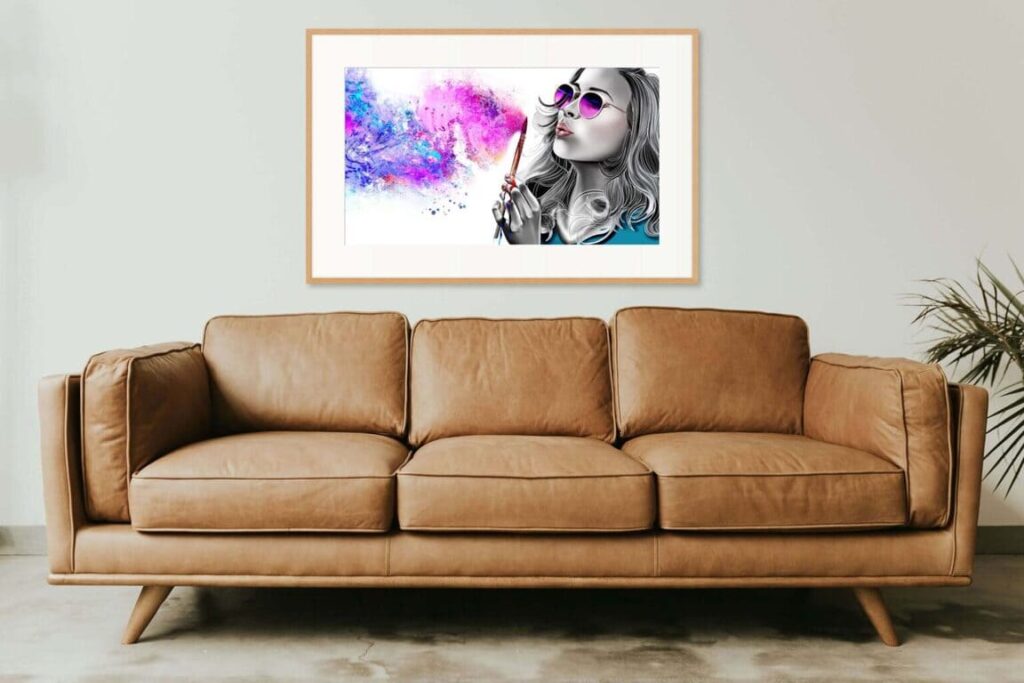 Believe in Art
"I definitely am inspired by Andy Warhol. I pull a lot from Peter Max. I love Peter Max. I love the vibrant colors of Peter Max. There's some LeRoy Neiman and Robert McGinnis. I was raised very open-minded with Playboy on the coffee table. There was one illustrator, Doug Sneyd, and he often did the bar scene or a crowded scene, a party scene. And if you look through his illustrations, every face in that scene has some sort of emotion, there's stuff going on in the background."
You can stay up to date with the Thriving Artists Podcast here and with Melisa's art career here.