Artlita is a boutique woman-owned gallery created with the goal of uplifting local California artists while creating inspiring environments for their clientele.
They recognize that selecting quality artwork for a home or designing a well-integrated space reflecting the corporate image and culture can be daunting. This is why they offer free art advisory services and the possibility of virtually trying art on walls.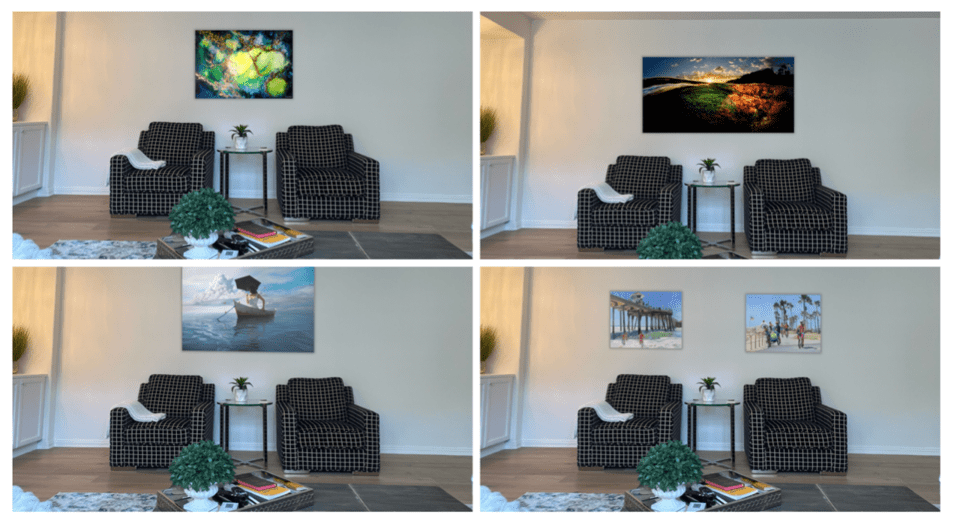 "It can be a little nerve wracking to make a big investment in a new piece of art if you can't see what it looks like in your space"

– Aleta Daria, Founder/CEO Artlita
Aleta, Artlita's founder, has created a short tutorial video demonstrating how ArtPlacer's Widgets works. She will show you how to upload your own room image, enter in the height of your wall and try all the great art from the Artlita Artist Community on your wall.
For those who don't want to hassle with uploading their own photo and measuring, they can also try art in a sample room by selecting View in a Living Room.
Tutorial
"ArtPlacer's widget is a phenomenal tool for galleries with an online presence.  I love that prospective clients can try art virtually on their walls with very little instruction.  The widget is easy to embed on your site and it doesn't slow the page down. It was exactly what I was looking for."

– Aleta Daria, Founder/CEO Artlita
Artlita was formed with three goals in mind. Elevating emerging artists so they can support themselves with their talents. Increasing satisfaction in the lives of their clients – brightening their homes and businesses.  Improving arts programs for children, so a portion of their profits is donated to support these important programs.
We love getting to know our amazing community. If you have any questions, suggestions or ideas, feel free to reach out!