Feature Launch!
Once again, our community spoke and we listened!
Because of your insightful feedback, starting today, two new features will be available in ArtPlacer. We now present (drum roll) Lighting and Framing options!
We love how our amazing community allows us to try new things, adapt and improve.
We want to provide something that's of real value to you, whether you choose to mount your art in a client's room to provide a better understanding of how the piece will work or stage your art in a fancy interior to share the preview on your social media profiles.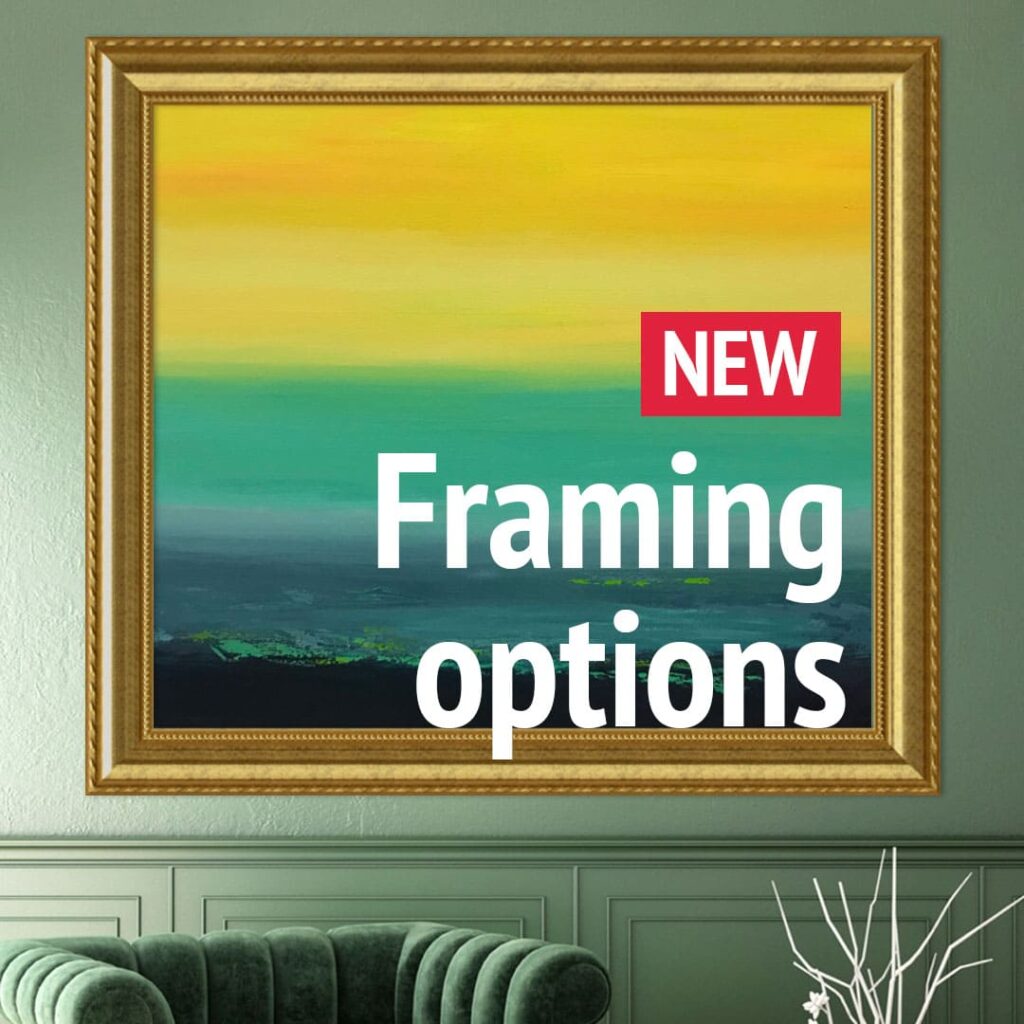 Lighting
You can now adjust the shade produced by artworks to simulate the lighting conditions of the room. Choosing between "None", "Center", "Left" and "Right" options will help you deliver more realistic previews.
Frames
Our framing feature will take art staging to a whole new level. We are featuring 30 options of different sizes and materials.
Thin frames are 1.1'' and wide frames are 2.3''. These measurements are added to the introduced dimensions of the artwork so as to visualize art in place with precision. Both thin and wide varieties include white mat options of 4.8''.
Our spectrum offers Black and White Frames, Silver and Gold Metals, Dark and Light Woods, and even some Red and Antique alternatives.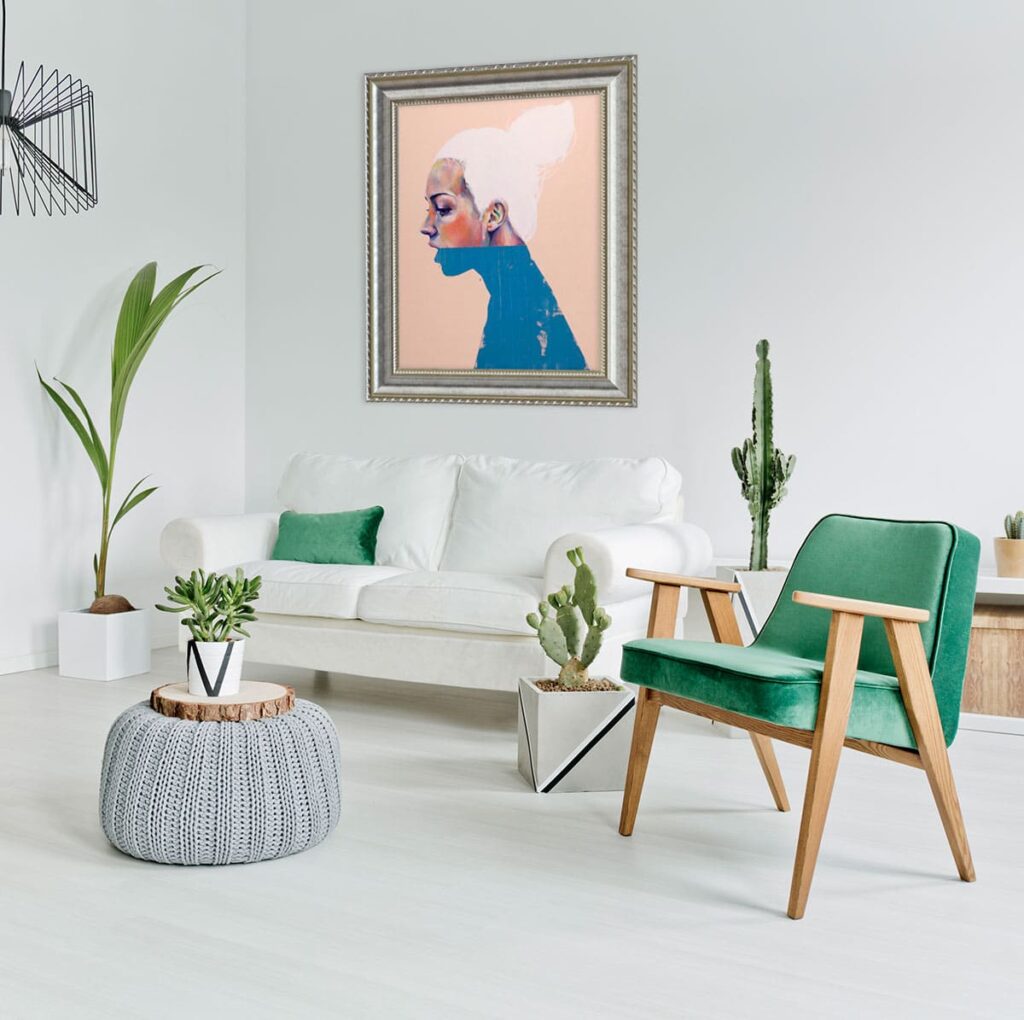 Breathe by Nice & The Fox via Brave Fine Art.
Plans
The last thing we want to mention is important as we always want to be transparent about our plans.
All of our existing members (and anyone who wants to join or re-activate an account) will have the Lighting options available!
Regarding Frames, if you are a Premium plan user, you get all the goodies! These are Dark Wood, Gold, Antique Gold, Black, White, Light Wood, Red, Silver, Floating, and Antique Silver.
Advanced plans feature Black, White, Light Wood, Red, Silver, and Antique Silver frames. Basic plans have Black, White, Light Wood, and Red. And One-timer plans get Black and White framing options.
If you have any questions or suggestions (big or small), feel free to contact us!