Born in Romania, raised in Canada, and now living in the US, Elena wholeheartedly values brands that offer an exceptional customer-centric environment because it allows visitors to engage with products in a new way. With this in mind, she partnered up with ArtPlacer and designed an exquisite and interactive website.
"Whether it's ArtPlacer's augmented reality feature which allows my clients to see what my work would look like on a wall in their living space or using artificial intelligence to better understand my customers' needs, technology has really given me the freedom to be more independent and not have to rely solely on being showcased in a gallery or store."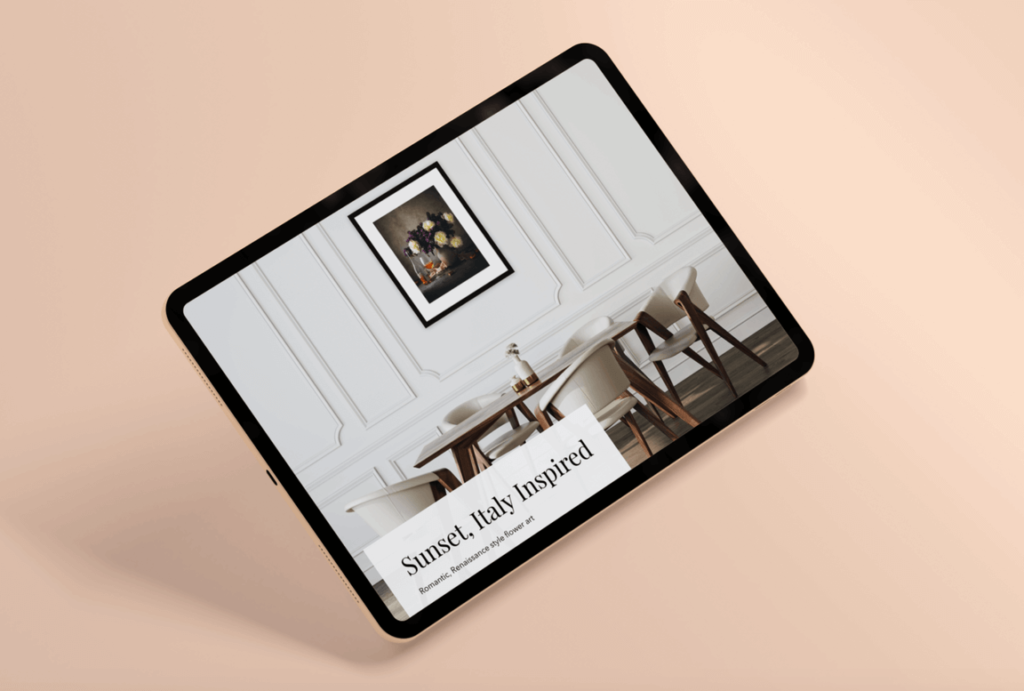 Elena has always been fascinated by and incredibly blessed to see so much of the world. At an early age, a creative spirit sparked within her. A strong desire to immortalize, share and preserve some of her favorite places developed.
"I remember picking poppies in the fields of Romania and irises in the South of France and pressing them between the pages of scrapbooks. In my free time, I would paint and draw everything in sight."
How do you think the latest digital trends have impacted art professionals like you?
I think that the current trend towards digitization combined with the pandemic has forced a lot of artists to rethink how they interact with the public.
While a high-quality product or service is ultimately the most critical factor to gaining a loyal customer and carving out a place for yourself in your industry, providing an exceptional experience sets you apart and goes a long way towards showing a potential buyer that you care.
I've invested heavily in my website, packaging, and how I deliver my artwork to provide a unique place for my work to be appreciated. Taking advantage of digital trends is something all art professionals can do to create a better customer experience.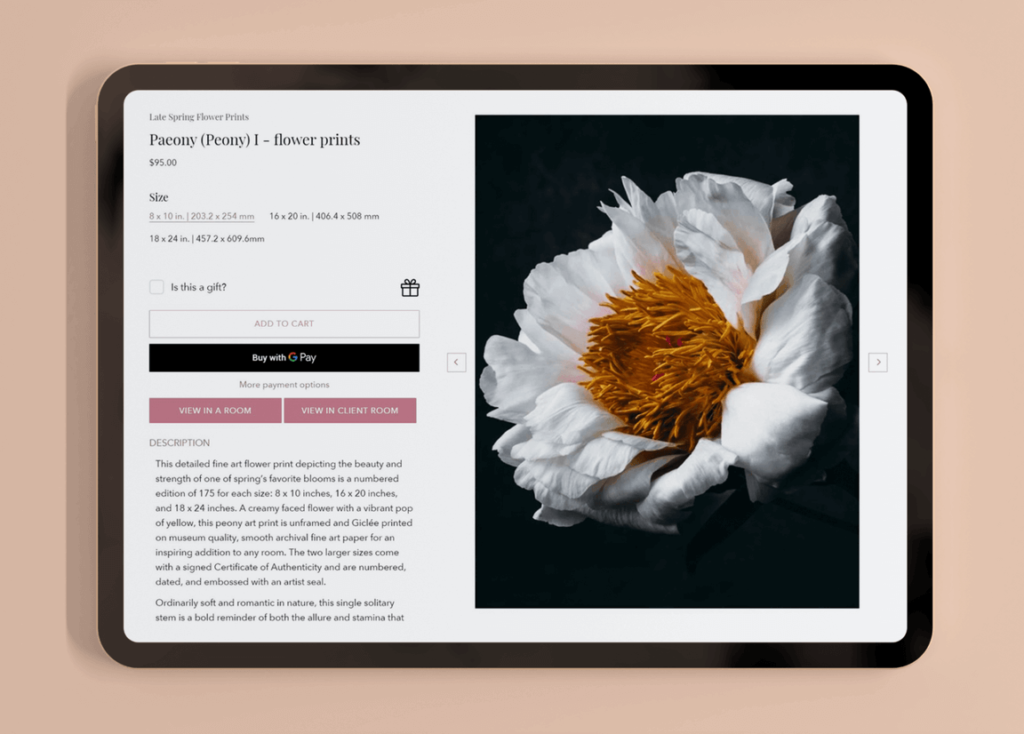 What's the main benefit of having ArtPlacer integrated on your website?
ArtPlacer enhances the customer experience by allowing them to "sample" my work in their living space or office before committing to a purchase. This creates a more personalized approach and ultimately helps me gain the customer's trust.
Allowing them to view how my art would look within their home or office benefits me since they're actively engaging with my art.
They see that I'm not just trying to sell my work; I want to provide a piece that can genuinely complement their space—showing customers that I care is invaluable.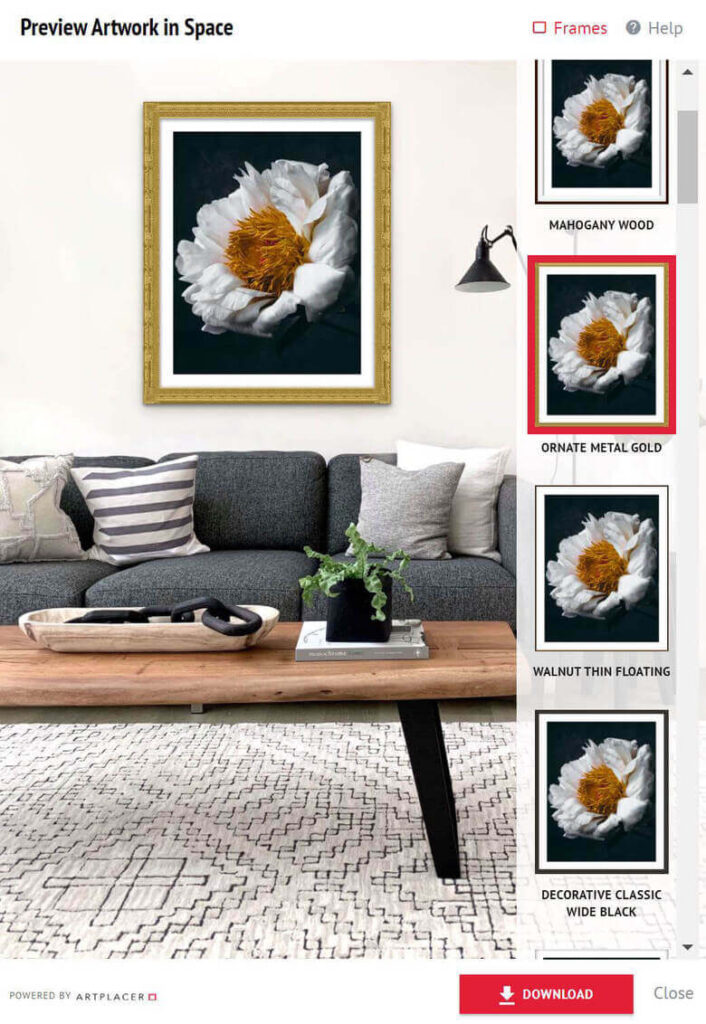 ArtPlacer's frame builder enabled her to design frames just like the ones she sells.
Why would you recommend having a "try before you buy" tool?
A "try before you buy" tool builds trust with customers. As a visual person myself, it isn't easy to commit to making an online purchase without physically seeing something or how it'll fit within its surroundings.
'By providing clients with the option to view how my work fits within a room, it's easy for them to gauge how my floral artwork will interact within their everyday space.'
ArtPlacer website integrations are a fantastic way to empower artists through their sales journey, and will for sure help potential buyers make that final decision of saying 'yes' to a piece.
Elena's art is born of her happiness, and each work is incredibly special. Visit her website to learn more about her art.