Providing the ability to virtually hang art pieces in a home helps collectors make more informed buying decisions. It enables them to better understand how the art piece looks and fits in a particular space.
For galleries willing to expand their reach to an international market in which collectors can't physically see the pieces, this visualization tool is ideal. A big plus: it can be configured in CMs or inches.
Gloria Moeller is a photographer with a passion for capturing the beauty of life in nature.
The ArtPlacer Integration has been excellent to give her customers a sense of how their chosen photograph will look on their own wall or on the sample room wall. This not only helps her customers select the perfect size artwork for their home, but also see how the colors in the selected image go along with their current home décor.
"It is user-friendly and has been a valuable addition to my site." – Gloria Moeller, Life Images by Gloria
For Aleta Daria, founder of Artlita.com the integration is a phenomenal tool for galleries with an online presence. She loves that prospective clients can virtually try art on their walls with very little instruction.
Artlita offers a curated selection of art from Southern and Baja California artists. The ArtPlacer technology allows visitors to preview how art from the Artlita Artist Community looks in a sample home or in their own home.
"The widget is easy to embed on your site and it doesn't slow the page down. It was exactly what I was looking for."
The ArtPlacer Widgets can be installed in all main platforms including Shopify, WordPress, Squarespace, Wix and custom websites. Plugins for Shopify and WordPress sites can be found on their App Stores for seamless integration.
To serve a wide and diverse community, ArtPlacer has made the Integrations available in 10 different languages (and can be translated to any language needed!). The current available languages are English, Spanish, French, German, Arabic, Polish, Portuguese, Hebrew, Dutch and Norwegian.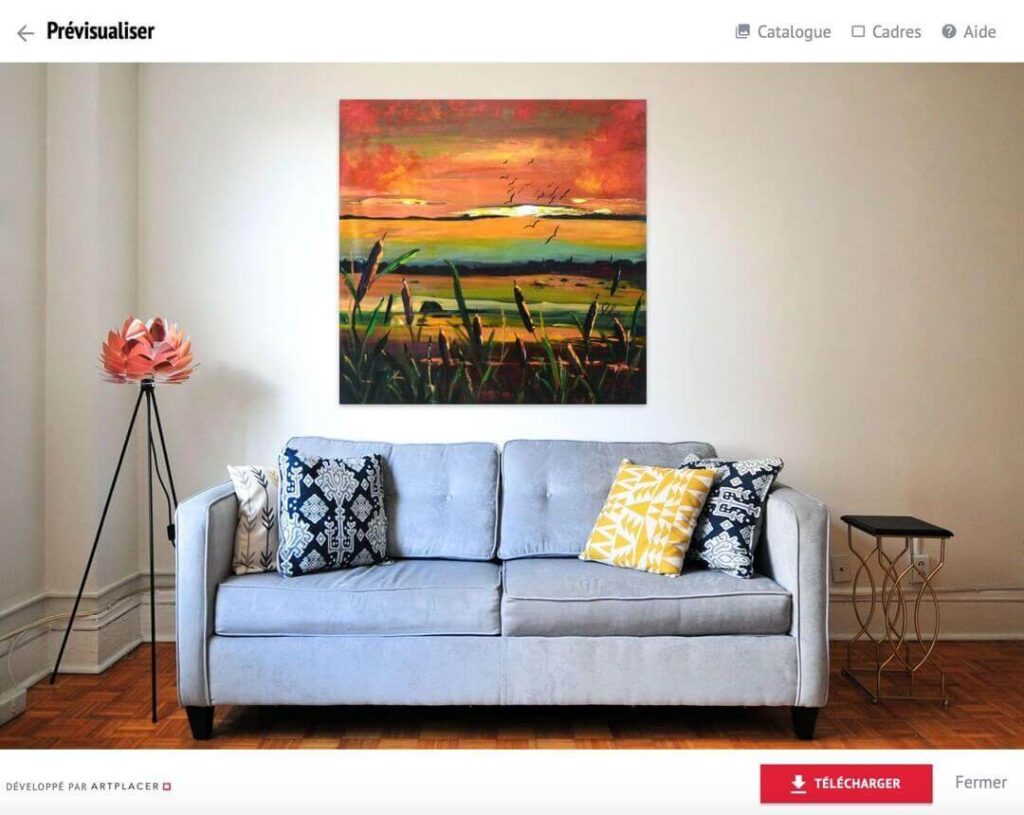 Ivo Kerssemakers is a Dutch American photographer born in the Netherlands, currently based in South Carolina.
"The ArtPlacer widget made it possible to easily implement a View in Room option that customers come to expect from a modern gallery website.

The Upload Your Own Room option is fantastic and the support team has been very responsive and helpful."
Widget buttons are completely customizable. Ivo has chosen to showcase his photographs in three different rooms, plus added the View in Your Room option for collectors to upload their own image.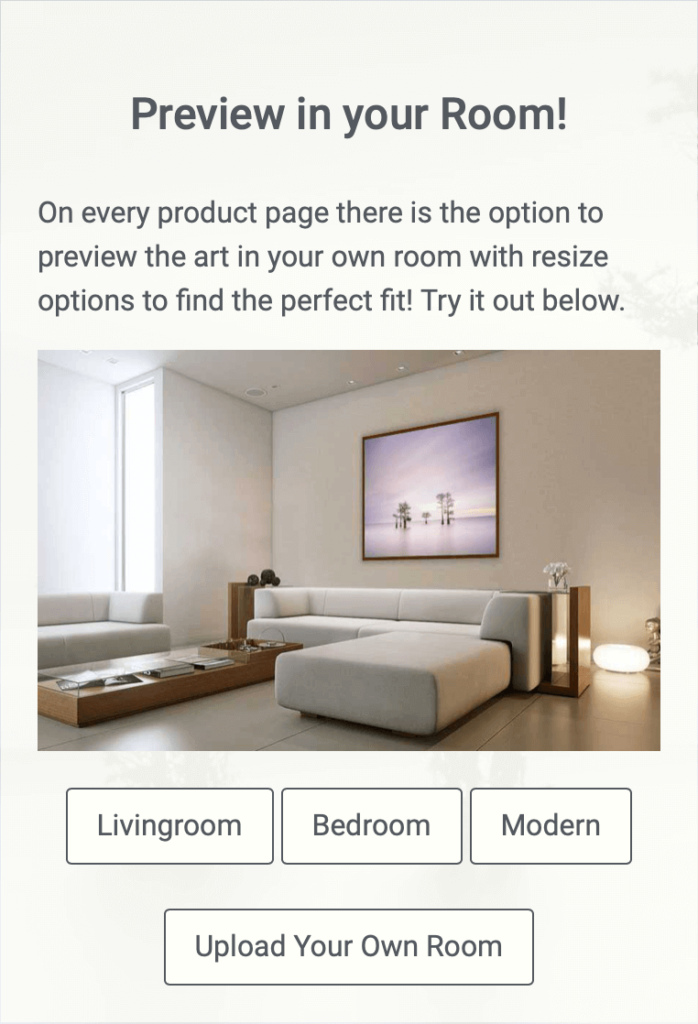 "I would highly recommend it for any gallery that wants to take their website to the next level."  – Ivo Kerssemakers
Art trading luckily continues to expand around the world and a "try before you buy" feature can completely turn around an art business website.