Since selling art can be difficult, here is our input to artists that want to earn a living from their creative efforts: A whole redesigned Library Spaces Section!
Staging wall art in context is for sure an effective way of marketing. You can choose from an array of exquisite stock room photographs to superimpose your artworks on, ranging from art fair booths and art galleries to living rooms and kitchens.
"ArtPlacer is an essential tool for art advisers in the digital age."

– Anna Hygelund, Principal of T8 Partners LLC
We used to offer 10 spaces for the Basic plan, 30 for the Advanced, and 50 for the Premium plan. But our community spoke and we listened. The catalog has made a huge expansion to 80, 180, and 300 for the Basic, Advanced, and Premium plans.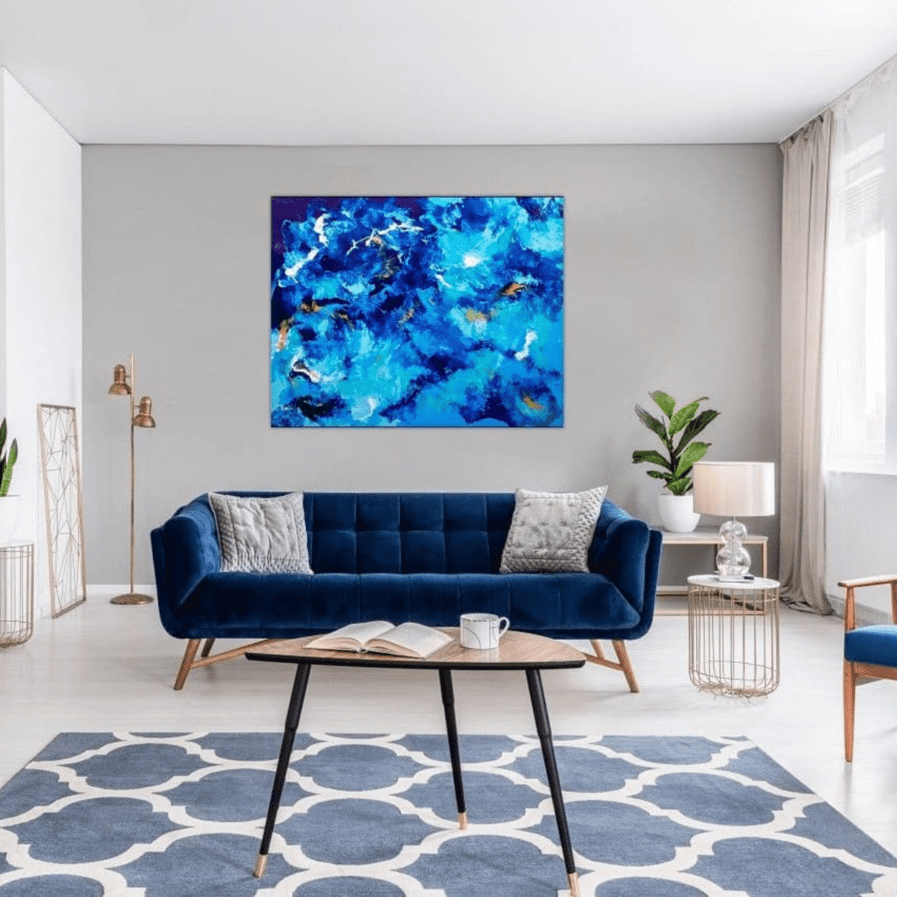 We have included filters to help you select by room type. Head to the Library Spaces section to find Art Booths, Bathrooms, Bedrooms, Dining Rooms, Empty Rooms, Galleries, Deco Walls, Kid's Rooms, Kitchens, Living Rooms, Lobbies, Restaurants, and Workplaces.
Step 1
Select a room.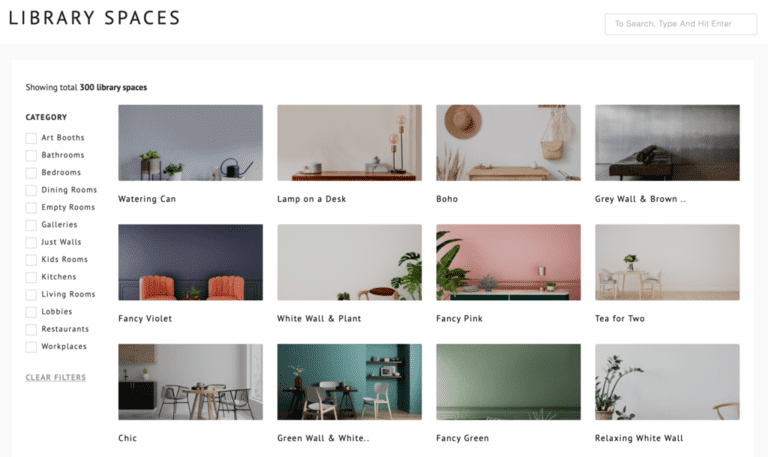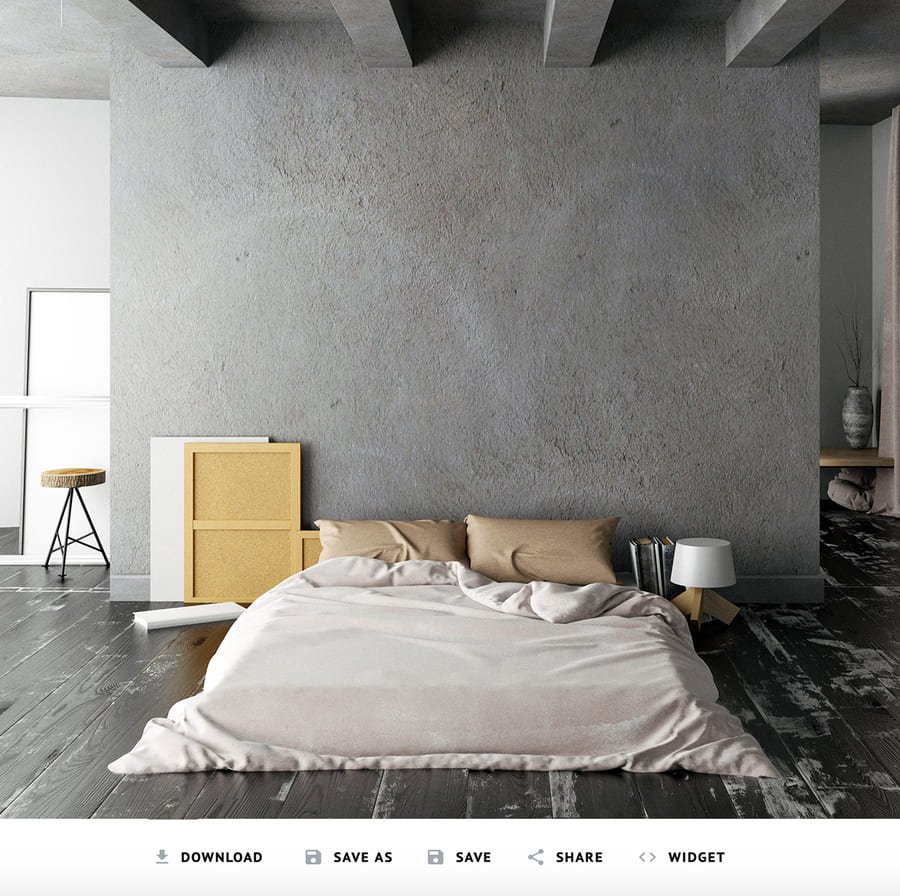 Step 2
Drag & drop your artwork. Resize.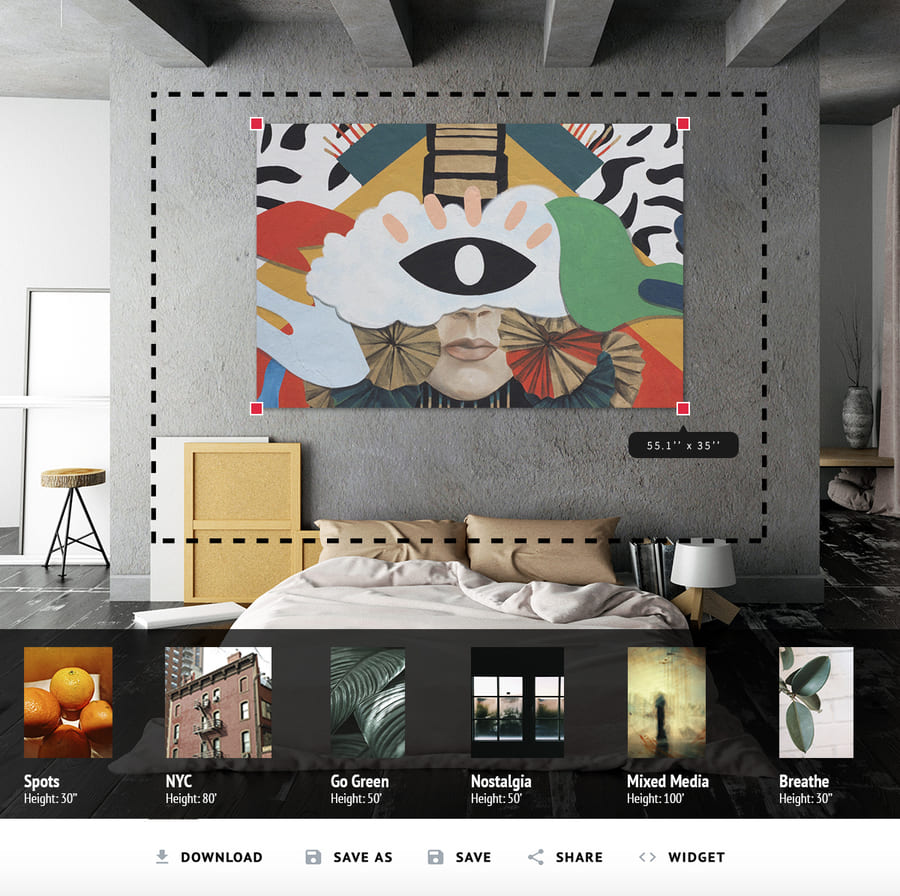 Step 3
Share your artwork in place.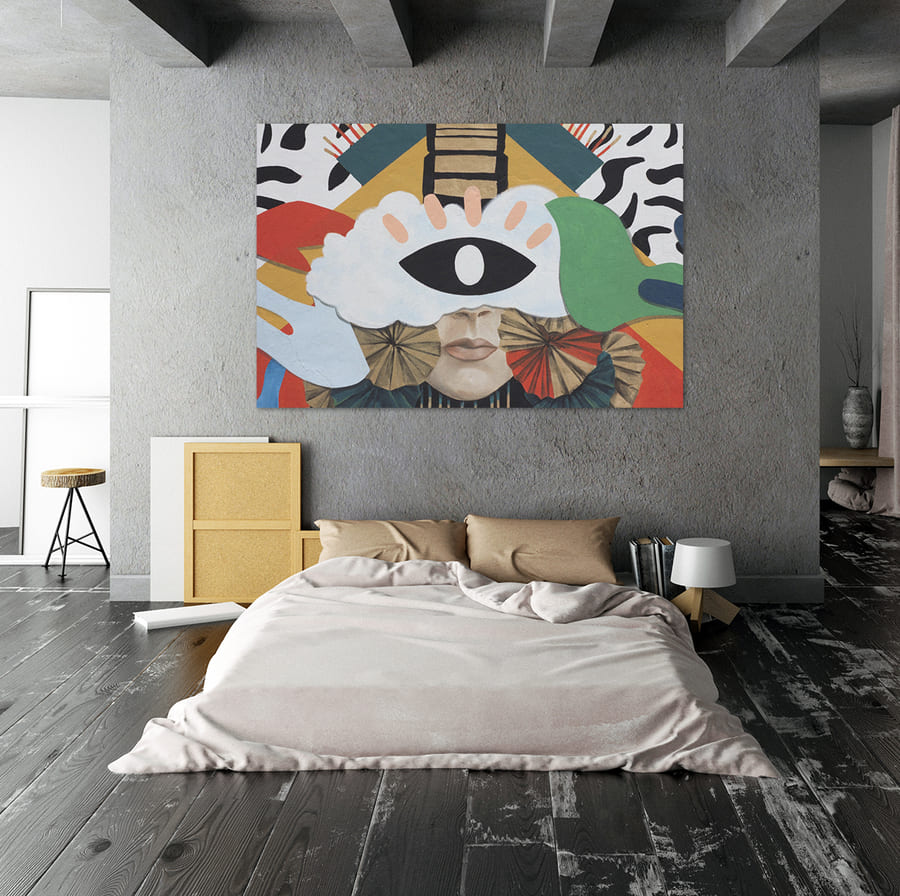 We are so excited to help you be more successful. If you like this improvement as much as we do, spread the word!