We're improving every day, and so are our products. The turn has come for the ArtPlacer mobile app: you'll now find it in both iOS and Android stores as ArtPlacer AR.
What's new?
At no charge – The AR experience is now available for free! Everyone's allowed to try their pieces in AR without being an ArtPlacer member. If you're renovating your home or changing the decor, use the mobile app to better understand what pieces to hang.
Renewed – We renamed the app, from ArtPlacer to ArtPlacer Augmented Reality. There's now no doubt about what the app is for. If you are trying to use ArtPlacer's backstage manager on a mobile device, you can head over to www.artplacer.com and hit log in. The mobile app is meant for AR placement and gallery discovery.
User Interface – The application's graphic layout was redesigned to be more clear and user-friendly. The two main features of the app have been highlighted on the home screen: discovering ArtPlacer partner galleries and artists, and visualizing your own art pieces using AR technology.
Clearer – Artwork pages are now a lot neater. We've created a nice hierarchy between the information, and highlighted the View in AR button.
Connection – The Preferences section now invites users to Learn more and visit Discover ArtPlacer.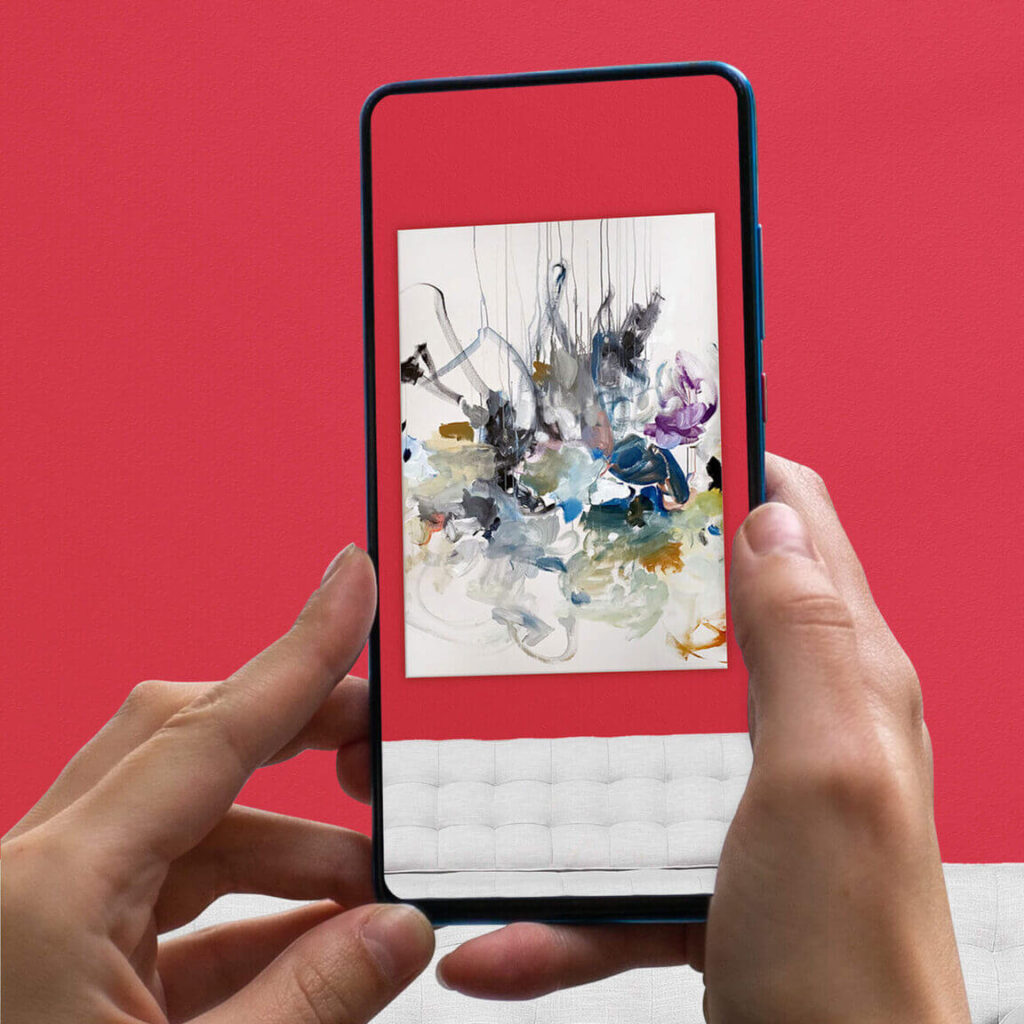 Artwork by Vicky Barranguet, represented by Artemisa Gallery.
Creating engaging online experiences
Our new mobile ArtPlacer AR Mobile app will boost your art business with the best technology.
Using Augmented Reality, you can preview art pieces on your walls at a real scale with no effort.
This app is aimed to boost artists' and galleries' online sales and art advisors' deals. Clients and collectors are capable of trying your artwork or photography in situ before inquiring. You can help them make a decision about where to hang it once purchased.
Even more, that feeling of reality and the high-tech experience will create a great impression associated with your brand and will make your business stand out.
Optimize your website
With ArtPlacer you are able to place widgets on your own website or e-commerce site. You can integrate the Augmented Reality button to allow your website visitors to superimpose art on their walls. Enhance your site and reduce the doubts and uncertainty of your collectors.
Watch the video:
ArtPlacer is the marketing tool to make your art business grow, in an all-in-one approach! You can download the ArtPlacer AR Mobile app from the iOS store and from Google Play, for free.