ArtPlacer Mobile App allows you to view artworks and photographs on your walls, in real-time and with proper dimensions. Download it for free on the Apple Store or Google Play.
In this tutorial, we will show you how to select an artwork from a Partner Gallery and preview it in your home or desired space.
Tutorial
1- Open the ArtPlacer Mobile App
When you open the app you will find a Home section, a Gallery section, a My Artworks section, and a Favorites section.
2- Head over to Galleries
These are our Top Partner Galleries currently using Artplacer's web-based services and the list is growing quickly.
3- Select a Gallery
Then, choose a piece that you love.
4- Click on Preview with Augmented Reality
Your device camera will open. You need to stand about 3 steps away from the wall you want to place the art on.
5- Aim your device to the floor
Move it in a circular motion until the marker appears.
6- Match the red line right at the intersection of the wall and the floor
Hit Done to place the artwork on the wall.
7- Move the art around to find the right place on the wall
You can also move your device or move yourself to change your perspective.
8- Enjoy trying artworks!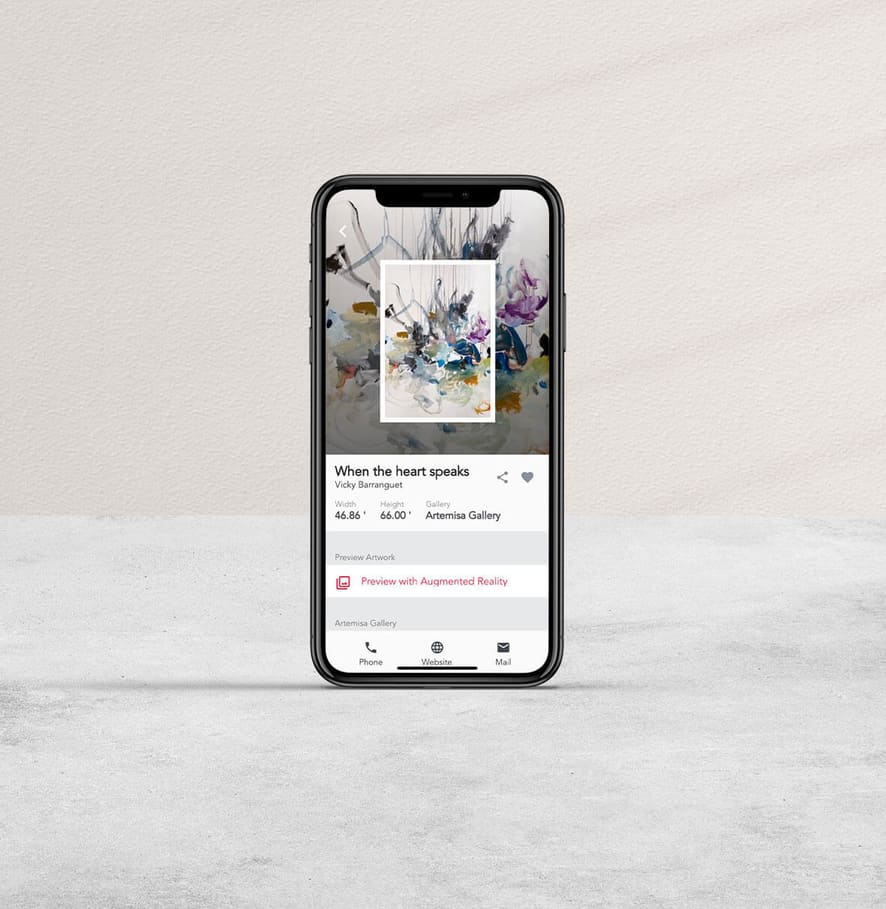 We hope you enjoy using the ArtPlacer App. To read more, click here. If you have any doubts or suggestions, feel free to contact us.